.
Daryle Polk introduced the guest at his table Bob Kermen, our speaker.
Tuesday, June 11th Durham Rotary will meet at the Patrick Ranch. Spouses, guests and friends are invited.

Please let Jen Liu know how many guests you have invited. We want to have enough BBQed Tri Tip and homemade potato salad for dinner for everyone.
REPORTS AND ANNOUNCEMENTS

New Member Announcement

Kristen Cargile has proposed Jessica Thorpe as a new member.  Kristen will be her sponsor.

Reports

Nineteen scholarships were distributed by Pres. Dave at the Durham High School graduation. Roy Ellis reported that in the past he has had difficulty getting proof of enrollment in college which is a requirement for mailing scholarship checks to students. However, 2019 was different. He received the proof of enrollment from all the recipients by the day after graduation. All the checks have been mailed.

Mike Wacker reported that the parents will take students to Camp Venture.


The Camp Fire Foundation has some supplies left over for students and schools. Contact Roy Ellis as we want all the supplies distributed to Butte County Schools.
The over $50,000.00 raised to aid the students and school of the Camp Fire will bedistributed next year.

Roy reported that due to the generousities of the supliers he contacted, he still have enough school suppliies left to fill a 40 foot trailer. He asked members to contact schools in the surrounding areas for their need so that we can deliver supplies in bulk or, contact businesses or donors to purchase these supplies to distribute it themselves. All funds raised in this effort will be distributed to Camp File survivors or community members negatively impacted by the disaster. Below is a list of supplies he has and their suggested market value:

Item Amazon Price Rotarian Price

3 Ring White Binders $ 6.95 ea. 12 for $35

Ruled Paper for Binders $ 1.24 pkg. 6 for $5

Pencil Eraser .65 ea. 20 for $5

Ruled Index Cards 1.19 pkg. 10 for $5

#2 wood pencil (dozen) 1.65 doz. 100 for $25

Pentel .07 Mech Pencil 1.29 ea. 12 for $10

Pencil/Pen zippered Bag 2.10 ea. 10 for $10

Pentel Gel Pens 1.50 ea. 12 for $10

½ size Col. Pencil sets (8 colors) .89 20 for $5

Elmers Glue Sticks 1.33 ea. 24 for $20

Comp Books (ruled) 3.49 ea. 10 for $20

Oil Pastel Sets (12 color st grade) 2.29 ea 10 for $15

Student Back Pack w/school supplies $50 value $25 ea. (great for gift)

e-mail Roy for orders/questions. roy@ellishasit.com

Durham Rotary purchased an animal at the County Fair. A picture of the goat and the 4-H member who raised the goat was circulated among the membership.


Eric Hoiland distributed the program schedule for the 1st quarter of the Rotary year.

Annual Awards and Installation Dinner

Time to party!!! Mark your calendars for July 13, 2019 - it's going to be fun!

Join us at the annual awards and installation dinner, marking the end of this year and the beginning of next. This year, it's AKA the District 5160 Year-End Tailgate Party. Everyone has a favorite sports team, right? Tina and I are inviting all Rotarians of District 5160 to come dressed in your favorite team's gear (prizes for best-dressed, biggest fans of course!).

The party will be at Woodland Community Center, 2001 East Street, Woodland, from 5:00 - 9:00pm. Come share in this fun, year-end celebration, and "serious" Installation of our 2019-20 Club Presidents. There may even be some sports-related competition.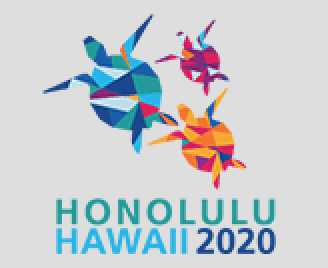 Aloha!
It is NOT too early to be planning to attend the Rotary International Convention in Honolulu Hawaii June 6-10, 2020! And, this is not something that can wait. While in Hamburg, Rotarians will get to register for next year's Convention in Honolulu, and now you can too.
Registration for the Honolulu 2020 Rotary Convention will open on June 1, 2019 with a special rate for $395 from June 1 to June 5 only.
Rotarians everywhere can take advantage of this lowest rate at www.riconvention.org. To assist Rotarians in registering, attached is a description of how to complete registration for Honolulu 2020. Please note that you must have a My Rotary account to register, and that is easy to do with the instructions attached to this message. I've also attached a chart that shows pricing. This is the lowest, folks! I think I've attached enough info to help you to take advantage of this.
Remember, it's June 1 to June 5 only!
Tina

Tina Akins
District Governor 2019-2020
Rotary International District 5160
925-260-8462
Tina@Rotary5160.org
Membership
Bring guests, who you think you can interest in becoming a member, to meetings.  In the meantime please invite Durham business owners and/or managers to one of our meeting.
­­­­­­­­­­­­­­­­­________________________________________________________________
RECOGNITIONS
Pres. Dave recognized Ravi Saip for being married 32 years. In addition the $32.00, Ravi volunteered another $5.00 for missing next week's meeting.
Pres. Dave called on Steve Plume to auction off the Grinder. Friends of Larry Bradley submitted the winning bid of $75.00. Larry may be surprised in how generous his friends are when he gets his Durham Rotary statement.
PROGRAM
Daryle Polk had a four page resume from our speaker Bob Kermen and briefly introduced our speaker to leave time for the program. Bob Kermen had a dual career as a vocational education teacher and with Navy Junior Reserve Officer Training Corps (NJROTC). NJROTC was established by Congress in 1964 to emphasize citizenship and leadership development. He also emphasized getting cadets prepared for a job and brought in tradesmen to talk to the students in NJROTC.


As of January 2019 there were 583 NJROTC units and 31 Navy National Defense Cadet Corps (NNDCC) units. There were 88,718 students in NJROTC and NNDCC programs in school year 2017/18. There are 58 units in California.


Cadets are trained to do color guard, honor guard, and armed and unarmed drill teams. They use air guns at a portable rifle range. There are athletic field meets and platoon games. Cadets earn points by doing community service at an animal shelter, soup kitchen, cleaning up after school events and helping at community events.
Must Be Present to Win Drawing:

Daryle Polk was present to win $10.00.
­­­­­­­­­­­­­­­­­________________________________________________________________
From Rotary International
Holger Knaack selected to be 2020-21 Rotary International president
By Ryan Hyland
Holger Knaack, a member of the Rotary Club of Herzogtum Lauenburg-Mölln, Germany, has been selected to serve as president of Rotary International in 2020-21.
The Nominating Committee's decision follows the resignation last month of President-nominee Sushil Gupta due to health reasons. Knaack will officially become president-nominee if no other candidates challenge him by 31 May.
To build a stronger membership, Knaack says Rotary must focus on increasing the number of female members and transitioning Rotaractors into Rotarians.
Knaack believes that the People of Action campaign offers new public awareness possibilities for Rotary. "This campaign conveys our global image while still respecting differences in regions and cultures," he says.
A Rotary member since 1992, Knaack has served Rotary as treasurer, director, moderator, member and chair of several committees, representative for the Council on Legislation, zone coordinator, training leader, and district governor.
He is an endowment/major gifts adviser and co-chair of the Host Organization Committee for the 2019 Rotary International Convention in Hamburg.
Knaack is the CEO of Knaack KG, a real estate company. He was previously a partner and general manager of Knaack Enterprises, a 125-year-old family business.
He is a founding member of the Civic Foundation of the City of Ratzeburg and served as president of the Golf-Club Gut Grambek. Knaack is also the founder and chair of the Karl Adam Foundation.
Knaack and his wife, Susanne, are Major Donors to The Rotary Foundation and members of the Bequest Society.
The members of the Nominating Committee for the 2020-21 President of Rotary International are Kazuhiko Ozawa, Rotary Club of Yokosuka, Kanagawa, Japan; Manoj D. Desai, Rotary Club of Baroda Metro, Gujarat, India; Shekhar Mehta, Rotary Club of Calcutta-Mahanagar, West Bengal, India; John G. Thorne, Rotary Club of North Hobart, Tasmania, Australia; Guiller E. Tumangan, Rotary Club of Makati West, Makati City, Philippines; Juin Park, Rotary Club of Suncheon, Jeonranam, Korea; Elio Cerini, Rotary Club of Milano Duomo, Italy; Gideon M. Peiper, Rotary Club of Ramat Hasharon, Israel; Per Høyen, Rotary Club of Aarup, Denmark; Paul Knijff, Rotary Club of Weesp (Vechtstreek-Noord), Netherlands; Sam Okudzeto, Rotary Club of Accra, Ghana; José Ubiracy Silva, Rotary Club of Recife, Pernambuco, Brazil; Bradford R. Howard, Rotary Club of Oakland Uptown, California, USA; Michael D. McCullough, Rotary Club of Trenton, Michigan, USA; Karen K. Wentz, Rotary Club of Maryville, Tennessee, USA; Michael K. McGovern, Rotary Club of South Portland-Cape Elizabeth, Maine, USA; and John C. Smarge, Rotary Club of Naples, Florida, USA.
The Rotary International web site is: www.rotary.org
District 5160 is: www.rotary5160.org
The Durham Rotary Club site is:  www.durhamrotary.org
The Rowel Editor may be contacted at: pbprice1784@gmail.com
The deadline for the Rowel 6:30 am on Wednesdays.
The Editor's photographs published in the Rowel are available, upon request, in their original file size.  Those published were substantially reduced in file size.