Durham Rotary Club. P.O. Box 383 Durham Ca. 95938

Rotary International

President:

Barry Rassin

Rotary District 5160 Governor:

Jon Dwyer

Durham Rotary President:


David Jessen

_____________

Rowel Editor: Phil Price
Rowel Publisher: Jen Liu

June 18, 2019

  

The  2019 Harvest Festival will be held on Sunday, September 15, 2019

<![if !supportMisalignedColumns]>
<![endif]>
2019 Calendar for Durham Rotary

J
u
n
e

1
2
3

4
Meeting
Robert Kevmar
(Daryl Polk)

5
6
7
8
9
10
11
Meeting
A tour of Patrick Ranch
(Steven Heithecker)
12
13
14
15
16
17
18
Meeging
Issues on Boeing 737 Max 8
(Steve Plume)
19
20
21
22
23
24
25
Demotion Party
26
27
28
29
30

J
u
l
y

1
2
No Meeting due to 4th of July
3
4
5
6
7
8

9
Meeting
TBA
(Mike Wacker)

10
11
12
13
14
15
16
No Meeting
17
18
19
20
21
22
23
Meeting


Thad Walker, Butte County esource Conservation District: Butte County Trail Plan


(Mike Crump)
24
25
26
27
28
29
30
Meeting


John Moss – Flying Off Air Craft Carrier


(Roy Ellis)
31
In the absence of President Dave Jessen, Past President Larry Bradley opened the meeting at the BCCC.  He asked Jim Patterson to lead us in the pledge.  He then led us in singing America.  Then, changing things up, he asked Jim Kirks to give the invocation, which he did.

About the time we were starting to get our food, President Dave walked in.  Larry assessed him $10 for being late.
FUTURE MEETINGS:
June 25th:  Demotion Party

July 2nd:  No Meeting

July 9th:  Mike Wacker

July 16th:   No Meeting

July 23rd: 

Mike Crump

presents

Thad Walker, Butte County Resource Conservation District: Butte County Trail Plan

July 30th:   Roy Ellis will present John Moss on "Marine Corps Aviation"

August 6th:   Program TBA

August 13th:  No Meeting

August 20th:   Program TBA

August 27th: Program TBA

____________________

If a Tuesday is not listed above, there is no meeting that week.
President Dave then asked Larry to report on how Harvest Festival planning was progressing.  Dave noted that Jen was actually the chairperson of the Festival this year.  Anyway, more requests for craft booths are coming in.
It is important that you contact the sponsors on the sponsor list passed out last week that you are responsible for.  Also, anyone else you can think of.
Larry also wanted to know how he had purchased the Grinder at a meeting he didn't attend.  He pointed out that he had an agreement with President Dave following payment of a recognition last month that he was fine free, so had no need for the Grinder.  Anyway, he conceded to pay the $75 for the Grinder.
Larry also reported that got a call from Camp Royal that they had an additional opening so our 5 student got to go.
Glenn Pulliam reported that the move out of the Paradise Intermediate School from the OSH building went smoothly and in a short amount of time.  Bruce Norlie showed up to assist him and others in the move out.
Jim Patterson reported that Clint Goss has been having problems with his knees which is why he hasn't been at recent meetings
Jim also reported K. R. Robertson who has Shingles, fell and fractured his pelvis. Rotarians are welcome to visit him in room 3323 at Enloe.  However, due to his shingles they should avoid coming to see Ken if they have an impaired immune system or have not had the latest shingles shots.
VISITING ROTARIANS & GUESTS
None tonight.
NEXT MEETING
Will be the demotion meeting.  Bring your spouse or significant other, but not both.
REPORTS AND ANNOUNCEMENTS
From Jim Kirks, our Rotary Foundation Director:
There has been a great response to The Rotary Foundation during
the 2018/19 year. It is still possible to receive a $100 for $100 match
for your contributions up until June 30, 2019.
The Rotary magazine shows how your contributions help Rotary Clubs around the world and in the USA do things to improve the lives of people every day. It is your donations that make this possible.
Thank you. Jim Kirks, Rotary Foundation Director
Annual Awards and Installation Dinner
Time to party!!! Mark your calendars for July 13, 2019 - it's going to be fun!
Join us at the annual awards and installation dinner, marking the end of this year and the beginning of next. This year, it's AKA the District 5160 Year-End Tailgate Party. Everyone has a favorite sports team, right? Tina and I are inviting all Rotarians of District 5160 to come dressed in your favorite team's gear (prizes for best-dressed, biggest fans of course!).
The party will be at Woodland Community Center, 2001 East Street, Woodland, from 5:00 - 9:00pm. Come share in this fun, year-end celebration, and "serious" Installation of our 2019-20 Club Presidents. There may even be some sports-related competition.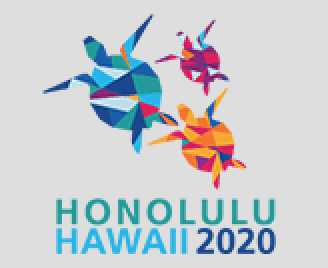 Aloha!
It is NOT too early to be planning to attend the Rotary International Convention in Honolulu Hawaii June 6-10, 2020! And, this is not something that can wait. While in Hamburg, Rotarians will get to register for next year's Convention in Honolulu, and now you can too.
Registration for the Honolulu 2020 Rotary Convention will open on June 1, 2019.
Rotarians everywhere can take advantage of this lowest rate at www.riconvention.org. To assist Rotarians in registering, attached is a description of how to complete registration for Honolulu 2020. Please note that you must have a My Rotary account to register, and that is easy to do with the instructions attached to this message. I've also attached a chart that shows pricing. This is the lowest, folks! I think I've attached enough info to help you to take advantage of this.
Tina

Tina Akins
District Governor 2019-2020
Rotary International District 5160
925-260-8462
Tina@Rotary5160.org
<![if !supportLineBreakNewLine]>
<![endif]>
Membership
Bring guests, who you think you can interest in becoming a member, to meetings.  In the meantime please invite Durham business owners and/or managers to one of our meeting.
­­­­­­­­­­­­­­­­­________________________________________________________________
RECOGNITIONS
Glenn Pulliam was recognized for his 65th birthday.  He contributed $10 even though he got a song.  Then he admitted to being on a river boat in France at the time of his birthday.  He contributed $100 to the Rotary International Foundation, and rang the bell?
Your editor reported that while he missed the last meeting, he was Winnemucca that night, hardly a place that deserved recognition.  But he conceded that the next three days he was in Eagle Idaho (just west of Boise) visiting a daughter.  He contributed $40 to become a Bell Ringer.
Jen Liu was awarded for his Paul Harris+3, and got to ring the Bell.
Jim Kirks was awarded his Paul Harris+4, and got to ring the Bell.
Steve Plume also got to ring the Bell, for contributing $78 to become a Bell Ringer. 
Well is said that the above members got to ring the Bell, but it didn't really look like the Bell.  Has President Dave lost it?
Thank you to Jen Liu who took the above photos.
PROGRAM
Steve Plume presented the program himself.  It was a very informative talk about how airplanes stay in the air and what happened to the two 737 Max's that crashed.  Which really wasn't a problem with the planes but with the lack of experience of the pilots who didn't know to disengage what was causing the problem.  He also discussed the difference between the training and experience of European and American pilot and the rest of the world and the culture the pilots exist in.  He discussed the case of a Japanese co-pilot who safely brought a plane down over the objections of the pilot, who didn't know what to do.  The co-pilot was fired because he disobeyed the pilot who would have crashed the plane.
Must Be Present to Win Drawing:
Ravi Saip drew John Moss' name.  However, John was not present to win.
­­­­­­­­­­­­­­­­­________________________________________________________________
From Rotary International
Council elevates Rotaract
Representatives from around the world also vote to preserve club flexibility
By Arnold R. Grahl
The 2019 Council on Legislation may not have made as many dramatic changes as the Council three years ago did, but it made several decisions that will shape the future of Rotary.
<![if !supportLists]>1.
<![endif]>
Representatives at the 2019 Council on Legislation in Chicago vote on the first proposal of the week: an amendment to the preamble to the Avenues of Service.
<![if !supportLists]>2. <![endif]>
Representatives vote to close a debate on a proposal at the Council.
<![if !supportLists]>3.
<![endif]>
Two representatives share a laugh between votes at the Council.
<![if !supportLists]>4. <![endif]>
Past RI Presidents K.R. Ravindran and Ian H.S. Riseley listen to representatives debating a proposal.
<![if !supportLists]>5. <![endif]>
A representative at the 2019 Council on Legislation uses a device to listen to the interpretation of a debate. The Council is conducted in eight languages.
Representatives at the 2019 Council on Legislation in Chicago vote on the first proposal of the week: an amendment to the preamble to the Avenues of Service.
Among the most important, the Council elevated the status of Rotaract clubs. The change broadens the definition of membership in Rotary International to include Rotaract clubs. The change is intended to increase the support that Rotaract clubs receive from RI and to enhance their ability to serve.
"We need to be an inspiration to our young partners, so they will continue doing the great service that they do," said RI President Barry Rassin when he presented the measure. "This sends a strong message that they are truly our partners in service."
In many ways, the Rotaract experience will not change. Rotary clubs will still charter and sponsor Rotaract clubs. Rotaract clubs will still have their own standard constitution and their own unique club experience. Members of a Rotaract club will not be called Rotarians. And Rotaract clubs will not immediately pay dues or receive other benefits, such as the official magazine that Rotary members receive. The Board will determine a dues structure over time.
The measure simply expands the definition of membership in Rotary International to include both Rotary and Rotaract clubs.
Every three years, representatives from Rotary districts around the world meet in Chicago, Illinois, USA, to consider changes to the constitutional documents that govern Rotary International. This year's Council considered more than 100 proposals.
Representatives authorized the Board to pursue changing RI's charitable status to a section 501(c)(3) tax-exempt organization under the U.S. Internal Revenue Code. It is presently a 501(c)(4). A task force has been studying the possible change for 18 months and says it will offer benefits that include tax reductions and vendor discounts that will reduce expenses.
Dues increase
As for dues, the Council approved a modest increase of $1 a year for each of three years, beginning in 2020-21. The previous Council set dues for 2019-20 at $34 per half year.
With the increase, the dues that clubs pay to RI per member will increase to $34.50 per half year in 2020-21, $35 per half year in 2021-22, and $35.50 per half year in 2022-23. The dues will not be raised again until a future Council votes to change it.
Councils give Rotary members a voice in how our organization is governed. Learn more about the Council on Legislation and the Council on Resolutions on our Council web page or read our live blog of the 2019 Council.
The Council also changed the name of the General Surplus Fund to RI Reserve, because that more accurately reflects the purpose of the fund. In another vote, the Council approved calling the general secretary a chief executive officer (CEO) in circles outside Rotary, to increase his stature in dealings with other intergovernmental organizations.
A seemingly small but intensely debated action will reduce the number of nonvoting members at future Councils, by removing past RI presidents and allowing only one RI Board director to attend but not vote.
But in some respects, the Council defined itself as much by what it did not do.
This year's representatives resisted pressure to limit some of the flexibility that the 2016 Council granted clubs, rejecting several measures that would have placed restrictions on clubs. One unsuccessful measure would have required clubs to meet at least 40 times each year.
Many clubs have been using the innovative and flexible club formats to attract new members and meet their current members' needs.
Representatives also rejected proposals to make it optional for members to subscribe to an official Rotary magazine and to reduce the size of the Council by half and have it meet every two years.
Democracy in action
Several representatives commented on the democratic nature of the proceedings.
"All of the delegates have been very responsible and respectful, no matter what their opinions," said Adriana De La Fuente, the representative from District 4170 and a member of the Rotary Club of Plateros Centro Historico, Ciudad de México, Mexico. She has attended three previous Councils. "That elevates the trust and respect for our organization."
Glen K. Vanderford of District 6760, a member of the Rotary Club of Jackson-Old Hickory, Tennessee, USA, said he appreciated the opportunity to represent the people of his district and gather with like-minded people to voice opinions.
"The process allows us to have a road map forward instead of just going day to day," he said. "I was excited by the outcome of enhancing Rotaract and that we didn't weaken future Councils, but preserved the ability for everybody to have a voice."
The Rotary International web site is: www.rotary.org
District 5160 is: www.rotary5160.org
The Durham Rotary Club site is:  www.durhamrotary.org
The Rowel Editor may be contacted at: pbprice1784@gmail.com
The deadline for the Rowel 6:30 am on Wednesdays.
The Editor's photographs published in the Rowel are available, upon request, in their original file size.  Those published were substantially reduced in file size.