Durham Rotary Club. P.O. Box 383 Durham Ca. 95938

Rotary International

President:

Mark Daniel Maloney

Rotary District 5160 Governor:

Tina Akins

Durham Rotary President:
Steve Heithecker

_____________

Rowel Editor: Phil Price
Rowel Publisher: Jen Liu

July 9, 2019

  

The  2019 Harvest Festival will be held on Sunday, September 15, 2019

<![if !supportMisalignedColumns]>
<![endif]>
2019 Calendar for Durham Rotary

J
u
l
y

1
2
No Meeting due to 4th of July
3
4
5
6
7
8

9
Meeting
TBA
(Mike Wacker)

10
11
12
13
14
15
16
No Meeting
17
18
19
20
21
22
23
Meeting
Thad Walker, Butte County resource conservation district:
(Mike Crump)
24
25
26
27
28
29
30
Meeting


John Moss – Flying Off Air Craft Carrier


(Roy Ellis)
31

A
u
g
u
s
t

1
2
3
4
5

6
Meeting
Camp Royal Students
(Larry Bradley)

7
8
9
10
11
12
13
No Meeting
14
15
16
17
18
19
20
Meeting
TBA
(Eric Hoiland)
21
22
23
24
25
26
27
Meeting
TBA
(Jim Kirks)
28
29
30
31
New President Steven

Heithecker

opened the meeting at the BCCC.

 

He asked Glenn Pulliam to lead us in the pledge, which he did.

 

He then asked Larry Bradley to lead us in a song.

 

Larry led us in singing "God Bless America".

 

President Steve then, asked Jim Patterson to give the invocation, which he did.
FUTURE MEETINGS:
July 16th:   No Meeting

July 23rd:  Mike Crump

-

Thad Walker, Butte County resource conservation district:

July 30th:   Roy Ellis will present John Moss on "Marine Corps Aviation"

August 6th:   Larry Bradley and Camp Royal students.

August 13th:  No MeeLting

August 20th:   Eric Hoiland - Program TBA

August 27th: Jim Kirks - Program TBA

____________________

If a Tuesday is not listed above, there is no meeting that week.
President Steve reported receiving "thank you" notes from three of our scholarship winners, Garrett Luce, Emily McCabe and Colby Del Carlo.
Both President Steve and Dave Jessen have become members of the Paul Harris Society, having committed to donating $1000 per year for 10 years.
Jim Kirks reported that our club donated $5000 to the Rotary Foundation this past year.  President Steve wants to surpass that this year. 
Jen Liu showed a video about what the Rotary Foundation does throughout the world.
Jen also reported that we have 12 crafters signed up for the Harvest Festival.  Both Jen and Larry Bradley have a sponsor list with some new sponsors to contact.  Contact those you are responsible for.  This is very important.  A substantial part of the proceeds of the Harvest Festival come from sponsors.
It was also reported that we will not have Mary Sakuma or her equipment at the Harvest Festival this year.  We need to find someone new to do the announcing and announcing equipment.
President Steve reported that the Board has agreed that any member who brings a potential member to a meeting will get both his guest's and his meal free.
Mike Wacker reported a clarification of something said last week: 
"This week we received an additional donation to our Foundation's Rotary Helping Students Rebound fund. A group of 20 Rotary Interact students in Emmett, Idaho normally raise money for an international project. This year they felt the need was so great in our own country with the California wildfires that they raised $500 from a bake sale and a 50-50 Rotary Youth Auction".
VISITING ROTARIANS & GUESTS
Steve Plume introduced Camp Venture student Sara Nolind and her parents, Raquel and John Nolind.
Mike Wacker introduced Camp Venture student Quentin Davis with his parents Christy and Matt Davis.
Ravi Saip's table and Roy Ellis' table had no visitors so each member at those tables contributed $1.
NEXT MEETING
There will be no meeting next week.
The next meeting will be on July 23rd at the BCCC.  Mike Crump will present Thad Walker from the Butte County Resource Conservation District (RCD) who will discuss the County's new Trail Plan (hiking, biking, motorcycle and equestrian), discussing the process they went thru and what was learned.  He will also talk about some of the trail-related projects the RCD is doing and the economics that community trails provide.
REPORTS AND ANNOUNCEMENTS
From Kathy Gailey of the Rotary Club of San Ramon about their Wheelchairs for Uganda project.
I am a Rotarian with the Rotary Club of San Ramon. I've been lucky enough to have attended 2 wheelchair distribution trips to South America in the past couple years. I'd like to share the opportunity to see those big smiles with you in Uganda next year.
The Wheelchair Foundation has received a generous donation that will allow them to pay for half of a container of wheelchairs. A container of wheelchairs, 280 chairs, is priced at $42,000. Therefore the cost of the container to us is $21,000. I will be seeking a matching district grant for $10,500 leaving the balance of $10,500 to be met by clubs in our district.
The distribution trip would take place next year around September. I will taking Rotarians that would like to join me on this amazing adventure. I have been to Uganda and it is an amazing country with very friendly people. The trip would include an option of seeing the gorillas, chimpanzees and a safari. I am also working on partnering with an acquaintance in Rwanda that would share the great strides that have been made in Rwanda at the Rwanda Peace & Reconciliation Center in Kigali.
I would love to introduce your club to Uganda, the country and our distribution trip. I can be reached at 925-577-9919 or Kathy@CATSafaris.com. I look forward to including your club and its members in this adventure.
Yours in Rotary,
Kathy
___________
Kathy Gailey, San Ramon Rotary Past President and RI Alumni
Kathy Gailey
C.A.T Safaris - Custom Africa Travel & Safaris
Cell: 1.925.577.9919

Kathy@CATSafaris.com
www.CATsafaris.com
Face Book: www.facebook.com/catsafaris
From Brian Gray, Paradise Rotary
Rebuilding of Paradise NEWS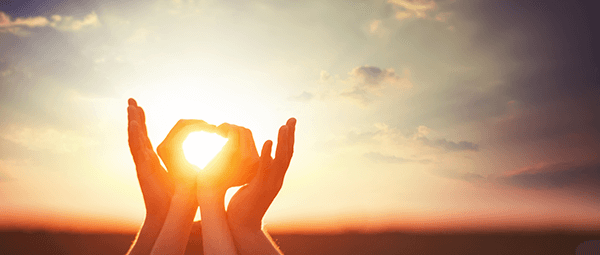 ["BE HAPPY IN THE MOMENT, THAT'S ENOUGH.
EACH MOMENT IS ALL WE NEED, NOT MORE."
~ MOTHER TERESA]
The latest GRANT opportunities, and other things YOU can do to help Paradise
Hamburg was GREAT! We had a Rebuild Paradise booth in the House of Friendship. Lots of great conversations. Good sign ups for more information. And a lot of THANK YOU's too. Very nice words of encouragement, which really do help a lot.

We will be in Denver for the ZONE institute, and in Hawaii for the next Rotary International Convention. Please say HI!!

New Paradise Signs! The WELCOME TO PARADISE signs on the two main entrances to town were lost in the fire. These were enormous structures. To replace them is $157,000.00. We are looking for partners to donate, or to do a GRANT for us.

There are Grant opportunities to rebuild our Museum, help our Schools, and repair our Parks. Please contact me for more information.
Our Foundation 501c3 # is 26-2754805
Mailing address is:
The Paradise Rotary Foundation
116 Henshaw Ave # C
Chico, CA 95973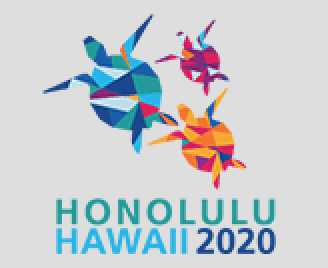 Aloha!
It is NOT too early to be planning to attend the Rotary International Convention in Honolulu Hawaii June 6-10, 2020! And, this is not something that can wait. While in Hamburg, Rotarians will get to register for next year's Convention in Honolulu, and now you can too.
Registration for the Honolulu 2020 Rotary Convention will open on June 1, 2019.
Rotarians everywhere can take advantage of this lowest rate at www.riconvention.org. To assist Rotarians in registering, attached is a description of how to complete registration for Honolulu 2020. Please note that you must have a My Rotary account to register, and that is easy to do with the instructions attached to this message. I've also attached a chart that shows pricing. This is the lowest, folks! I think I've attached enough info to help you to take advantage of this.
Tina

Tina Akins
District Governor 2019-2020
Rotary International District 5160
925-260-8462
Tina@Rotary5160.org
<![if !supportLineBreakNewLine]>
<![endif]>
Membership
Bring guests, who you think you can interest in becoming a member, to meetings.  Your dinner and your guest's dinner will be paid for by the Club.  In the meantime please invite Durham business owners and/or managers to one of our meeting. 
­­­­­­­­­­­­­­­­­________________________________________________________________
RECOGNITIONS
Mike Wacker missed the Patrick Ranch meeting.  He contributed $5.00.
Larry Bradley will be having an anniversary the end of the month.  It is his 42nd.  However, he contributed $100 to the Rotary Foundation for his anniversary and got to ring the Bell.
PROGRAM
Mike Wacker introduce our two Camp Venture students.  First, Sara Nolind.  She talked about her experience at Camp Venture and the "business" her group created. 
Quentin Davis then talk about his experience and the "business" his group created.
Both students thought it was a great experience and thanked us for sending them.
(The above pictures of Camp Venture student wearing blue t-shirts are courtesy of Christy and Matt Davis).
Must Be Present to Win Drawing:
Glenn Pulliam drew Larry Bradley's name.  He was present to win.
­­­­­­­­­­­­­­­­­________________________________________________________________
Ten Years Ago in the Rowel
It was the Carnitas Feed at Durham Park, with Norm Larson's crew doing a great job in cooking the carnitas.  President, ah, ah, what's his name? opened the meeting.  Ron Barns led the pledge and Jim Patterson the invocation.
It was noted that Gary Starmer, senior active excused member was at the meeting, with his wife, for the second week in a row.  It is always great to see long time members, who have contributed so much to Rotary, return.
The same goes for Stan Anderson, who also was present.  Good to see you.
Also present, for a second week, was Past District Governor, Peter Faye, from Knights Landing.
From the Enterprise-Record
(This is in place of the usual From Rotary International)
WHEN WILL THIS END?'
By Ashlyn Rollins
Bay Area News Group
PARADISE >> Inside Mary and Ravi Saip's two-story home, French doors lead to a landscape and a life forever changed by the Camp Fire.
Eight months after California's deadliest and most destructive wildfire tore through their town of Paradise, the Saips are back home in one of the few houses still standing on their street, surrounded by "lumps and clumps of rusted brown."
"It looks like it's the bottom of the ocean," Ravi Saip, 57, said of the place they have called home for almost five years.
The couple is among about 3,000 people living again in this Sierra Nevada foothills town that will forever be known for the historic firestorm that killed 85 people and destroyed more than 14,000 homes. They've inherited the daily challenge of getting back to normal while getting stuck in construction traffic or getting lost without the familiar landmarks. Friends are traumatized by every windy day, and conversations always turn to insurance or why the tap water still isn't safe to drink. With all the toxic debris removal in town, Mary's doctor told her nobody should be living in Paradise.
"It just feels like everybody's in crisis," she said. "That environment, it's getting very hard to be around it. I know I'm not the only one who's feeling this."
No longer lucky
The residents whose homes and businesses somehow survived November's blaze used to be considered the lucky ones. But Darren Hovey, an insurance broker who lost his Paradise home, says nobody believes that now.
"I would feel more bad for a friend who didn't lose their home than a friend who did," said Hovey, who works at Chico-based Nevin and Witt Insurance and Financial Services.
"I mean I feel bad for all the family photos and that stuff (so many people) lost. But it's almost easier to just start clean. …There isn't a policy you can get for, you know, 'I want to be covered in case my whole town burns down but my house doesn't.' " So far, just over 10 percent of Paradise's 27,000 residents have returned. About 150 businesses, including a few coffee shops, a doctor's office and car repair shops, have reopened, including Christina Burton's dance and yoga studios. Her classes have become a source of therapy for many of those who have moved back home. So has the Paradise Alliance Church, one of the few large buildings left in town that now hosts everything from town council and irrigation district board meetings to comedy nights, Thursday night dinners and FEMA meetings. The church also plans to have laundry facilities available by the end of July.
"We still believe there's hope for Paradise," the church's outreach pastor Ryan Wright said, "and we want to be the … center of hope."
'Watching slow death'
Mary and Ravi Saip moved to Paradise to get out of the "valley and dust" in the nearby farming community of Durham after their younger son, Zack, graduated high school. They had little doubt that their house was gone when they woke up Nov. 9 in an unfamiliar bed the morning after the inferno forced tens of thousands of residents to flee through flames and smoke so thick it made day feel like night.
As they lay in the darkness of a friend's house 15 miles from home, they whispered all the possessions they had surely lost: a cherished painting by Ravi's mom of his childhood toys sitting on the dresser he had as a baby. Wedding photos. Mary's "crazy Christmas decorations."
But then a friend who worked for Pacific Gas and Electric called. He had seen their home standing. "We had no idea how devastated the community was and, you know, just how small of a statistic we were," said Mary, 54.
The Saips moved back into their home in March after living in a trailer in Chico for four months while the smoke was cleaned from their house and fire-damaged pool was removed. Since then, it's been impossible to put the fire out of their minds. The ordinary sounds of people visiting the park and pond across the street have been replaced with the sound of construction during the day and silence at night. They have started connecting with neighbors they only knew by face, not name, before the fire, attending local meetings about the recovery, driving to nearby Chico more often and listening to stories about coping after the Camp Fire week after week.
"It's not a survivor's guilt. It's just a strange guiltiness feeling, awkwardness, of having your house and everybody lost their homes," said Ravi, who knows wildfires all too well: He manages a company in Chico that flies the air tankers that fight fires from the sky.
It's been an emotional battle. Mary ended up in the hospital in early May when her heart started racing. She believes it's from the shock of the changing landscape she now lives in. The pain grows as she watches crews chop down tree after tree that posed a hazard after the fire. PG&E alone has removed 91,000 trees, spokesperson Paul Moreno said. That doesn't include trees removed by the city, county or property owners.
"I feel like it's watching slow death, you know, it's just, it's death on top of death," Mary Saip said. "It's getting to me."
Adding to the emotional stress, the Saips — like everyone in Paradise — have had to negotiate with their insurance company to get money for things such as landscaping, a new refrigerator and a shed that burned down with Ravi's tools. They found out on June 4 that their insurance company will not help pay for a water filtration system or a water tank.
What comes out of the tap now isn't safe to drink. Much of the town's water was contaminated with the cancer-causing chemical benzene after the fire melted many of the water system's meters and pipes. So authorities are distributing free bottled water for drinking, cooking, making ice and brushing teeth. The Paradise Irrigation District has a $53 million recovery plan to rebuild the town's water system, but it will take until 2021.
Nearly every person affected by the Camp Fire, whether they lost their home or not, also is absorbing the shock of rising premiums to insure their homes. The Saips were able to renew their policy for an extra $200 a year, which brought their annual premium up to $1,300, but they worry State Farm may not cover them in the future. Who will? And how much will it cost?
"When will this end? You know, it just feels like it's hard to see when it's going to end," Mary Saip said of the stress for those who have returned. "I know it will. I'm not without hope. It will change."
The Rotary International web site is: www.rotary.org
District 5160 is: www.rotary5160.org
The Durham Rotary Club site is:  www.durhamrotary.org
The Rowel Editor may be contacted at: pbprice1784@gmail.com
The deadline for the Rowel 6:30 am on Wednesdays.
The Editor's photographs published in the Rowel are available, upon request, in their original file size.  Those published were substantially reduced in file size.