Durham Rotary Club. P.O. Box 383 Durham Ca. 95938

Rotary International

President:

Mark Daniel Maloney

Rotary District 5160 Governor:

Tina Akins

Durham Rotary President:
Steve Heithecker

_____________

Rowel Editor: Phil Price
Rowel Publisher: Jen Liu

July 23, 2019

  

The  2019 Harvest Festival will be held on Sunday, September 15, 2019

<![if !supportMisalignedColumns]>
<![endif]>
2019 Calendar for Durham Rotary

J
u
l
y

1
2
No Meeting due to 4th of July
3
4
5
6
7
8

9
Meeting
TBA
(Mike Wacker)

10
11
12
13
14
15
16
No Meeting
17
18
19
20
21
22
23
Meeting
Thad Walker, Butte County resource conservation district:
(Mike Crump)
24
25
26
27
28
29
30
Meeting


John Moss – Flying Off Air Craft Carrier


(Roy Ellis)
31

A
u
g
u
s
t

1
2
3
4
5

6
Meeting
Camp Royal Students
(Larry Bradley)

7
8
9
10
11
12
13
No Meeting
14
15
16
17
18
19
20
Meeting
TBA
(Eric Hoiland)
21
22
23
24
25
26
27
Meeting
Karl

Diekman

,

 

District Rotary Foundation Committee Chair 2013-16 and 2017-20, will present a program on The Rotary
(Jim Kirks)
28
29
30
31
| | |
| --- | --- |
| | President Steven Heithecker called the meeting to order. He asked Mike Crump to lead the Pledge of Allegiance, which he did. Since Larry Bradley wasn't present, Pres. Steve called on Steve Plume to lead us in song. Steve began singing "My Country Tis of Thee" and Durham Rotarians joined in. Next, Pres. Steve asked Rev. Jim Patterson to give the Invocation. |
FUTURE MEETINGS:
July 30th:   Roy Ellis will present John Moss on "Marine Corps Aviation"
August 6th:   Camp Royal students.
August 13th:  No Meeting
August 20th:   Program TBA
August 27th: Karl Diekman,  District Rotary Foundation Committee Chair 2013-16 and 2017-20, will present a program on The Rotary ____________________
If a Tuesday is not listed above, there is no meeting that week.
Pres. Steve showed a Rotary Foundation video about a project in Bangladesh to help women become more self sufficient.
VISITING ROTARIANS & GUESTS
Mike Crump introduced the guests at his table. Jessica Thorpe, our new Red Badge member and the speaker of the night Thad Walker.

Glen Pulliam tried to introduce Roy Ellis as a guest as Roy hasn't been at many meetings recently. However, Pres. Steve didn't buy this and instead recognized every one at Glenn's
table for $1.00.

Dave Jessen introduced Nancy Patterson, Jim's wife and Marc Brusie from Chico Noon Club at his table
NEXT MEETING
On Tuesday, July 30, 2019, Roy Ellis will present John Moss on Marine Aviation - Landing on an Aircraft Carrier. Spouses and friends are invited.
REPORTS AND ANNOUNCEMENTS
Jen Liu announced that more checks for sponsors of the Harvest Festival are arriving.

Pres. Steve donated $50.00 for his vacation in Hawaii that got off to a fiery start, but ended well.
Rev. Jim Patterson donated $5.00 for leaving early.

Pres. Steve read a letter from the Durham High School Cheerleaders asking for sponsors of their Summer Splash fund raiser. The Rotarians voted to donate $100.00 to the group and include a letter that youth groups helping with the Harvest Festival will get funds based on their participation. Steven Heithecker and Jen Liu volunteered to help with the Supper Splash beer booth on August 10th. Two more volunteer is needed.
From Brian Gray, Paradise Rotary
Rebuilding of Paradise NEWS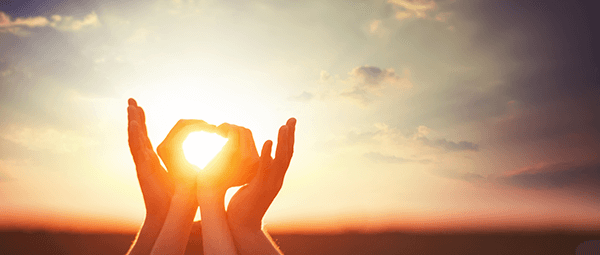 ["BE HAPPY IN THE MOMENT, THAT'S ENOUGH.
EACH MOMENT IS ALL WE NEED, NOT MORE."
~ MOTHER TERESA]
The latest GRANT opportunities, and other things YOU can do to help Paradise
Hamburg was GREAT! We had a Rebuild Paradise booth in the House of Friendship. Lots of great conversations. Good sign ups for more information. And a lot of THANK YOU's too. Very nice words of encouragement, which really do help a lot.

We will be in Denver for the ZONE institute, and in Hawaii for the next Rotary International Convention. Please say HI!!

New Paradise Signs! The WELCOME TO PARADISE signs on the two main entrances to town were lost in the fire. These were enormous structures. To replace them is $157,000.00. We are looking for partners to donate, or to do a GRANT for us.

There are Grant opportunities to rebuild our Museum, help our Schools, and repair our Parks. Please contact me for more information.
Our Foundation 501c3 # is 26-2754805
Mailing address is:
The Paradise Rotary Foundation
116 Henshaw Ave # C
Chico, CA 95973
To All District 5160 Rotarians,
You won't want to miss out on the fun and fellowship that is planned at our Fall Seminars!
Do you enjoy meeting new Rotary friends and sharing ideas with other Clubs in the District?

Are you a new Rotarian who wants to learn more about our organization?

Are you a seasoned Rotarian who is seeking new insights into service project and Club success?
Our Fall Seminars are just the venue for you. Please mark your calendar for the following dates:
South—October 5 location to be announced
North—October 19 in Redding at Simpson University
As the dates get closer you will receive a personalized registration invitation. Hope to see you there!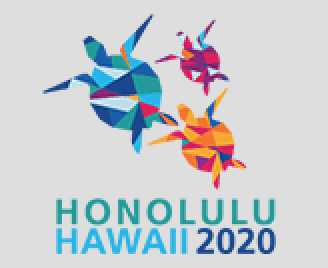 Aloha!
It is NOT too early to be planning to attend the Rotary International Convention in Honolulu Hawaii June 6-10, 2020! And, this is not something that can wait. While in Hamburg, Rotarians will get to register for next year's Convention in Honolulu, and now you can too.
Registration for the Honolulu 2020 Rotary Convention will open on June 1, 2019.
Rotarians everywhere can take advantage of this lowest rate at www.riconvention.org. To assist Rotarians in registering, attached is a description of how to complete registration for Honolulu 2020. Please note that you must have a My Rotary account to register, and that is easy to do with the instructions attached to this message. I've also attached a chart that shows pricing. This is the lowest, folks! I think I've attached enough info to help you to take advantage of this.
Tina

Tina Akins
District Governor 2019-2020
Rotary International District 5160
925-260-8462
Tina@Rotary5160.org
<![if !supportLineBreakNewLine]>
<![endif]>
Membership
Bring guests, who you think you can interest in becoming a member, to meetings.  Your dinner and your guest's dinner will be paid for by the Club.  In the meantime please invite Durham business owners and/or managers to one of our meeting. 
­­­­­­­­­­­­­­­­­________________________________________________________________
Presentations
Jim Kirks presented Past President Dave Jessen a Paul Harris Fellow pin with 3 sapphires. This signifies that Dave has contributed $4,000.00 to The Rotary Foundation to support projects at home and abroad to improve the lives of people.


Pres. Steve presented Past President Dave with his Past President plaque, Past President pin and Past President badge.


Kristen Carlyle presented Jessica Thorpe, classification Property Management, with a red new member badge. Jessica has three children. Jessica and her husband have lived in Durham where the Thorpe family has long resided.

Mike Wacker asked for volunteers with pick ups to take the school supplies from Roy Ellis's north Esplanade office to the Chico Mall where school supplies will be selected by teachers and students. Glenn Pulliam, Ravi Saip and Jen Liu volunteered to help deliver the supplies.

Ravi Saip reported that a reporter from Channel 13 in Sacramento came to his door to interview him and his wife about the reopening of the Paradise Pool. The interview was shown also on KPIX in San Francisco. There was an article about the Paradise Pool reopening in the Enterprise Record and Paradise Post.
RECOGNITIONS
President Steve invited Comanche Riders to stand. A little birdie told Pres. Steve that one of the riders took a pet home. Mark Brusie shared that the Comanche Riders was founded by old horsemen in the 1950s and there have been many Durham Rotarians in the group. It turned out that a pigeon became very friendly with Roy Ellis's horse and the pigeon went home with Roy and his horse, but flew away the next day. Pres. Steve recognized Roy Ellis $25, Jen Liu and Mark Brusie for $20.00 a piece.

Kristen Carlyle and her family made an RV trip to Banff and she volunteered to contribute $25.00.
PROGRAM
Mike Crump introduced Thad Walker of Butte County Resource Conservation District. The District works with Chico Velo to work on Bidwell Park Trails. He showed a graph demonstrating that the Outdoor Recreation Economy is a huge economy.

The Butte County General Plan emphasizes the importance of trails. A Trail Plan Working Group was formed in 2016. Through questionnaires the uses of trails were identified such as hiking, photography and wild life viewing. Respondents preferred funding via State and Federal grants rather than User Fees, for example. They preferred that funds would beA spent on the development and maintaining of trails.

Future trail projects include: Dome Trail, Granite Basin OHV Development of 15 miles of trails,
Poe Reach Trail which includes old mining trails blasted out of rock, Colby Collaborative - OHV/Non-Motorize Trail and Paradise Lake Trail extension.

A good source for information on trails is Explore Butte County and tourism maps.

Must Be Present to Win Drawing:
Clint Goss wasn't present to win. Next week it will be $20.00 to the winner. Glenn Pulliam showed Rotarians the new balls with 24 names to replace the old pill bottles that had only 14 names. Thank you Glenn.
­­­­­­­­­­­­­­­­­________________________________________________________________
Ten Years Ago in the Rowel
Tom Vanella was assessed $10 for not having his badge,  It seems he left it in his truck.  President Mike offered him a way out, if he could answer a question from an article in the Rotarian magazine.  The question was who first wrote the Four-Way-Test?  Since Tom couldn't, it cost him an additional $5.
President Mike then asked Mike Wacker the same question.  He also couldn't and paid $5.
It was then suggested at our table that I publish the answer in the Rowel, so President Mike can see who, not only fails to read the Rotarian but also fails to read the Rowel.  So, the name is Herbert J. Taylor who penned it 1932.
President Mike then asked three questions of Ryan Sutton.  It cost Ryan $15 for missing all three.
President Mike conceded that he was reaching tonight.
From Rotary International
Value of Rotary volunteering
A special report prepared for Rotary International by the Johns Hopkins Center for Civil Society Studies estimated the value of Rotary member volunteer hours at $850 million a year.
Cosmos Segbefia, a member of the Rotary Club of Sekondi-Takoradi, and Derrick Ababio Kwarteng, of Global Communities, assist with the construction of a borehole in the Western Region of Ghana in 2018. A report by Johns Hopkins University prepared for Rotary International estimated that Rotary members provide about 47 million hours of volunteer effort a year at an estimated value of $850 million.
That Rotary members log a lot of volunteer hours should come as no surprise to anyone familiar with the organization. But a new report just released by Johns Hopkins University provides a powerful look at the impact of all those volunteer hours.
The special report prepared for Rotary International by the Johns Hopkins Center for Civil Society Studies found that Rotary members had volunteered a total of 5.8 million hours within a four-week survey period. Extrapolating those results over an entire year, the report gave a conservative estimate of nearly 47 million hours of volunteer effort generated by Rotary members in a typical year.
The report then analyzed the economic impact of all those hours and estimated the value conservatively at $850 million a year, if communities had to pay for the services that Rotary volunteers provide.
Rotary, with the help of Johns Hopkins University, is the first global service organization to conduct an empirical analysis of its volunteer's impact using an internationally sanctioned definition of volunteer work. The authors of the report noted in their conclusion that at each stop, the analysis had chosen the most conservative estimates.
"This makes the results reported here all the more remarkable," the authors noted. "Translated into economic terms, Rotary is annually generating a scale of social and economic problem-solving effort that is worth nearly nine times more than it costs the organization to produce."
Rotary General Secretary John Hewko said the figure doesn't even include the in-kind contributions and the money that Rotary clubs and the Rotary Foundation raise every year. In addition, the figure doesn't include the volunteer work of the many relatives and friends of Rotary that members often involve in a project, or that of members of Rotaract, Interact, or the Community Corps, that would easily double the estimate of Rotary's economic impact.
The Rotary International web site is: www.rotary.org
District 5160 is: www.rotary5160.org
The Durham Rotary Club site is:  www.durhamrotary.org
The Rowel Editor may be contacted at: pbprice1784@gmail.com
The deadline for the Rowel 6:30 am on Wednesdays.
The Editor's photographs published in the Rowel are available, upon request, in their original file size.  Those published were substantially reduced in file size.