Durham Rotary Club. P.O. Box 383 Durham Ca. 95938

Rotary International

President:

Mark Daniel Maloney

Rotary District 5160 Governor:

Tina Akins

Durham Rotary President:
Steve Heithecker

_____________

Rowel Editor: Phil Price
Rowel Publisher: Jen Liu

July 30, 2019

  

The  2019 Harvest Festival will be held on Sunday, September 15, 2019

<![if !supportMisalignedColumns]>
<![endif]>
2019 Calendar for Durham Rotary

A
u
g
u
s
t

1
2
3
4
5

6
Meeting
Camp Royal Students
(Larry Bradley)

7
8
9
10
11
12
13
No Meeting
14
15
16
17
18
19
20
Meeting
TBA
(Eric Hoiland)
21
22
23
24
25
26
27
Meeting
Karl

Diekman

,

 

District Rotary Foundation Committee Chair 2013-16 and 2017-20, will present a program on The Rotary
(Jim Kirks)
28
29
30
31

S
e
p
t
e
m
b
e
r

1
2
3
No Meeting
4
5
6
7
8
9

10
Harvest Festival Meeting at Durham Park

11
12
13
14
Harvest Festival Set Up at Durham Park
15
Harvest Festival at Durham Park
16
17
Dark Due to Harvest Festival
18
19
20
21
22
23
24
Meeting
TBA
25
26
27
28
29
30
President Steven

Heithecker

opened the meeting at the BCCC.

 

He asked Dave Jessen to lead us in the pledge, which he did.

 

He then asked Steve Plume to lead us in a song.

 

Steve led us in singing My Country Tis of Thee".

 

President Steve then, asked Jim Patterson to give the invocation, which he did.
FUTURE MEETINGS:
August 6th:   Camp Royal students.
August 13th:  No Meeting
August 20th:   Program TBA
August 27th: Karl Diekman,  District Rotary Foundation Committee Chair 2013-16 and 2017-20, will present a program on The Rotary Foundation.
September 3rd:  No Meeting
September 10th:  Harvest Festival Preparation Meeting.  (That meeting will be held at the Park).
September 14th:  Harvest Festival Set-Up.  All need to be there most of the day,  starting at 9:00 am, unless I hear differently.
September 15th:  Harvest Festival.
 ____________________
If a Tuesday is not listed above, there is no meeting that week.
President Steve noted that we had a mention in the Chico ER of our Camp Venture students.
He also passed around thank you notes from two of our scholarship winners, Juan Carlos Hernandez and Dominic Griffith.
President Steve then showed a short video on Rotary Leadership and the results.
Jen Liu reported the progress in the planning of the Harvest Festival this year.  Kristen Cargile has volunteered to be the announcer and Jen has found equipment therefore.  There was some discussion of parking and it was suggested that we get the Durham Exchange Club to help.  In fact it was suggested that in the future the Harvest Festival should be a joint project of both clubs.
Steve Plume discussed our dues to Rotary International and the District.  The member approved being billed $78 semi-annually for those dues.
VISITING ROTARIANS & GUESTS
We only had one visitor.  Ravi introduced him.  He was Philip Heithecker, President Steve's brother.  He was the program for the night.
The other table had no guest so we each contributed $1.00.
NEXT MEETING
The next meeting will be on August 6th at the BCCC.  It will be the Camp Royal students.
There will be no meeting on August 13th.
REPORTS AND ANNOUNCEMENTS
From Brian Gray, Paradise Rotary
Rebuilding of Paradise NEWS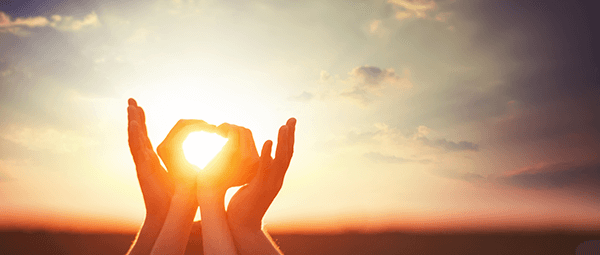 ["BE HAPPY IN THE MOMENT, THAT'S ENOUGH.
EACH MOMENT IS ALL WE NEED, NOT MORE."
~ MOTHER TERESA]
The latest GRANT opportunities, and other things YOU can do to help Paradise
Hamburg was GREAT! We had a Rebuild Paradise booth in the House of Friendship. Lots of great conversations. Good sign ups for more information. And a lot of THANK YOU's too. Very nice words of encouragement, which really do help a lot.

We will be in Denver for the ZONE institute, and in Hawaii for the next Rotary International Convention. Please say HI!!

New Paradise Signs! The WELCOME TO PARADISE signs on the two main entrances to town were lost in the fire. These were enormous structures. To replace them is $157,000.00. We are looking for partners to donate, or to do a GRANT for us.

There are Grant opportunities to rebuild our Museum, help our Schools, and repair our Parks. Please contact me for more information.
Our Foundation 501c3 # is 26-2754805
Mailing address is:
The Paradise Rotary Foundation
116 Henshaw Ave # C
Chico, CA 95973
Also from Brian Gray of the Paradise Rotary Club:
So, Feb 1, 2020 the Paradise Crab Feed will be held at the Chico Elks Lodge, like last year. With a combined effort, we raised over $40,000 with a lot of Rotary Clubs pitching in and attending. But, more importantly, we showed Rotary unity, and that Paradise would be renewed. Can you, your Rotary friends, your family, your employees all help us this year?
To All District 5160 Rotarians,
You won't want to miss out on the fun and fellowship that is planned at our Fall Seminars!
Do you enjoy meeting new Rotary friends and sharing ideas with other Clubs in the District?

Are you a new Rotarian who wants to learn more about our organization?

Are you a seasoned Rotarian who is seeking new insights into service project and Club success?
Our Fall Seminars are just the venue for you. Please mark your calendar for the following dates:
South—October 5 location to be announced
North—October 19 in Redding at Simpson University
As the dates get closer you will receive a personalized registration invitation. Hope to see you there!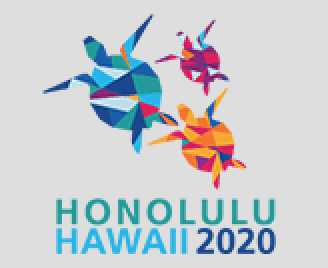 Aloha!
It is NOT too early to be planning to attend the Rotary International Convention in Honolulu Hawaii June 6-10, 2020! And, this is not something that can wait. While in Hamburg, Rotarians will get to register for next year's Convention in Honolulu, and now you can too.
Registration for the Honolulu 2020 Rotary Convention will open on June 1, 2019.
Rotarians everywhere can take advantage of this lowest rate at www.riconvention.org. To assist Rotarians in registering, attached is a description of how to complete registration for Honolulu 2020. Please note that you must have a My Rotary account to register, and that is easy to do with the instructions attached to this message. I've also attached a chart that shows pricing. This is the lowest, folks! I think I've attached enough info to help you to take advantage of this.
Tina

Tina Akins
District Governor 2019-2020
Rotary International District 5160
925-260-8462
Tina@Rotary5160.org
<![if !supportLineBreakNewLine]>
<![endif]>
Membership
Bring guests, who you think you can interest in becoming a member, to meetings.  Your dinner and your guest's dinner will be paid for by the Club.  In the meantime please invite Durham business owners and/or managers to one of our meeting. 
­­­­­­­­­­­­­­­­­________________________________________________________________
RECOGNITIONS
Bruce Norlie was recognized for missing several meetings.  He reported that he was at Lake Almanor, except for one week spent in Yosemite.  He contributed $24.00.
Phil Price missed the last meeting entertaining his daughter at Lake Almanor.  He contributed $10.00.
Ravi contributed $5.00 for taking phone calls during the meeting.
The Grinder was auctioned but there were no bidders.  Finally, President Steve submitted a bid for Eric Hoiland, who was absent.  Eric got it for $60.00 for the month of August.
Must Be Present to Win Drawing:
President Steve drew name the name of Kristen Cargile.  Gee, Kristen, some of us were in the club for years before we won it.  She was present to win.
­­­­­­­­­­­­­­­­­
PROGRAM
Philip Heithecker discussed the Constitutional Right to Counsel and the Supreme Court case that established it.  That case was Gideon v. Wainwright (1963).  In that case the U. S. Supreme Court held that the Sixth Amendment requires states to provide counsel in criminal cases to any defendant unable to afford their own attorney, regardless of the severity of the charge.
Phil went into the background of that case.  It was interesting even to me, since I did not practice criminal law after the 1960s and know little about it (after I got a guy charged with 16 counts of first degree burglary off with 6 months in the county jail and he broke out of jail after serving 5 months with one month to go, I wondered what the point of it was). 
Phil was asked how can an attorney defend someone he knows is guilty.  He explained, as I and most attorneys have had to explain many times, the point of defending a person charged with a crime is not to get him off but to provide him with a fair trial under our constitutional system.
________________________________________________________________
Nineteen Years Ago in the Rowel
Mike Wacker announced that the first phase of the Club's web site is up and running on his site, "financiallyfree.com".  He expects it to be on its own site shortly at "durhamharvestfestival.com" shortly.  This site is for the Harvest Festival, as you might guess.  The next step is to create a club website and to link with the District 5160 website.
Chris Hatch distributed the Harvest Festival Raffle tickets.  50 tickets to each member.  When you sell them Chris has more.  Get them sold!
(I have Rowel's back to 1994, but most of you don't know the members mentioned so I have generally been sticking to 10 years ago.  But I did go a little farther in this Rowel.  In the Rowel for September 26, 1994 there is mention of James Patterson and Clint Goss.  Clint  won the "Must be Present to Win" drawing).
__________________________________________________________________________
From Rotary International
Rotary's 110th annual convention concludes; one of Hamburg's most multicultural, non-profit gatherings
More than 26,000 registrants representing 3,605 Rotary clubs in 170 countries
Rotary commits US$102 million this year to end polio
Hamburg gains €24 million in tourism revenue
First German nominated to serve as Rotary International president in 2020
mytaxi donates €70,000 to German Rotary club projects
35 speeches and 98 breakout sessions
334 exhibit booths of which 200 featured Rotary humanitarian projects
HAMBURG, Germany (5 June 2019): As Rotary closes its 110th annual international meeting at the Hamburg Messe und Congress on 5 June, Rotary members will bring home indelible memories and new insights on how to improve lives and bring positive, lasting change to communities around the world.
In his keynote address, Rotary International President Barry Rassin said, "Service to others is an integral part of our mission, whether it's through the plans and actions of individual clubs, Rotary's six areas of focus, or the transformational support of The Rotary Foundation. And the service that most defines us and our global mission is the ongoing goal to rid the world of polio."
Alongside partners in the Global Polio Eradication Initiative, Rotary has achieved a 99.9 percent reduction in polio cases since spearheading the initiative more than 30 years ago. Since then, Rotary members have contributed $1.9 billion and countless volunteer hours to protect more than 2.5 billion children in 122 countries from polio. Today, just two countries continue to report cases of wild poliovirus, Afghanistan and Pakistan. Rotary is committed to raising $50 million per year, with every dollar to be matched with two additional dollars through a matching agreement with the Bill & Melinda Gates Foundation. Including the matching funds, Rotary is committing another US$102 million this year to fund polio eradication efforts in 13 countries.
Michel Zaffran, director of polio eradication for the World Health Organization (WHO) presented on the progress and global significance of the initiative. "We're truly on the cusp of eradicating a disease for only the second time in human history," said Zaffran. "Our responsibility is nothing less than to ensure that no child anywhere will ever again be paralyzed by the poliovirus."
German Rotary members have contributed more than US$31 million to end polio, and on 1 July 2020, Holger Knaack, owner of the real estate company Knaack KG, will oversee this effort as the first German to serve as Rotary International president. Knaack of Ratzeburg said, "I'm honored to have the confidence and support of Rotary's 1.2 million members," said Knaack. "As president, I plan to highlight the best Rotary has to offer where people of all backgrounds can see themselves reflected in our service and impact."
During the four-day event, attendees heard from an array of world class speakers, including:
Dr. Peter

Tschentscher

, First Mayor of Hamburg
Dr. Gerd Müller, Federal Minister for Economic Cooperation and Development
On the closing day, Eckart

Diepenhorst

, CEO of

mytaxi

presented a check for €70,000, representing 100 percent of the proceeds from all rides to and from the Hamburg Messe from 31 May through 5 June to support the following German Rotary club projects:

A bee pasture project developed by the Rotary Club of

Ahrensburg

to help the dwindling bee and butterfly populations;
Emotions Training for Autism, developed by Rotaract Germany, to support those with autism spectrum disorder thrive; and
HANWASH, a collaborative initiative by local Rotary members, The Rotary Foundation and DINEPA to bring clean water to Haiti.
About Rotary: Rotary brings together a global network of volunteer leaders dedicated to tackling the world's most pressing humanitarian challenges. Rotary connects 1.2 million members of more than 35,000 Rotary clubs in over 200 countries and geographical areas. Their work improves lives at both the local and international levels, from those in need in their own communities to working toward a polio-free world. Germany's 56,000 members and 1,100 clubs are taking action to make the world a better place at home and abroad.
Contacts:
Philipp Krüger: +49 (0)40 533 08878, P.Krueger@johnwarning.de
Tamira Mühlhausen: +49 (0)40 533 088 87, T.Muehlhausen@johnwarning.de
The Rotary International web site is: www.rotary.org
District 5160 is: www.rotary5160.org
The Durham Rotary Club site is:  www.durhamrotary.org
The Rowel Editor may be contacted at: pbprice1784@gmail.com
The deadline for the Rowel 6:30 am on Wednesdays.
The Editor's photographs published in the Rowel are available, upon request, in their original file size.  Those published were substantially reduced in file size.