Durham Rotary Club. P.O. Box 383 Durham Ca. 95938

Rotary International

President:

Mark Daniel Maloney

Rotary District 5160 Governor:

Tina Akins

Durham Rotary President:
Steve Heithecker

_____________

Rowel Editor: Phil Price
Rowel Publisher: Jen Liu

August 6, 2019

  

The  2019 Harvest Festival will be held on Sunday, September 15, 2019

<![if !supportMisalignedColumns]>
<![endif]>
2019 Calendar for Durham Rotary

A
u
g
u
s
t

1
2
3
4
5

6
Meeting
Camp Royal Students
(Larry Bradley)

7
8
9
10
11
12
13
No Meeting
14
15
16
17
18
19
20
Meeting
TBA
(Eric Hoiland)
21
22
23
24
25
26
27
Meeting
Karl

Diekman

,

 

District Rotary Foundation Committee Chair 2013-16 and 2017-20, will present a program on The Rotary
(Jim Kirks)
28
29
30
31

S
e
p
t
e
m
b
e
r

1
2
3
No Meeting
4
5
6
7
8
9

10
Harvest Festival Meeting at Durham Park

11
12
13
14
Harvest Festival Set Up at Durham Park
15
Harvest Festival at Durham Park
16
17
Dark Due to Harvest Festival
18
19
20
21
22
23
24
Meeting
TBA
25
26
27
28
29
30
| | |
| --- | --- |
| | President Steven Heithecker opened the meeting at the BCCC. He asked Dave Owen (one of our Camp Royal students) to lead us in the pledge, which he did. He then asked Larry Bradley to lead us in a song, thankfully relieving Steve Plume of that duty during Larry's absence. Larry led us in singing "God Bless America". President Steve then, asked Jim Patterson to give the invocation, which he did. |
FUTURE MEETINGS:
August 13th:  No Meeting
August 20th:   Program TBA
August 27th: Karl Diekman,  District Rotary Foundation Committee Chair 2013-16 and 2017-20, will present a program on The Rotary Foundation.
September 3rd:  No Meeting
September 10th:  Harvest Festival Preparation Meeting.  (That is usually at the Park but I haven't heard yet).
September 14th:  Harvest Festival Set-Up.  All need to be there most of the day,  starting at 9:00 am, unless I hear differently.
September 15th:  Harvest Festival.
 ____________________
If a Tuesday is not listed above, there is no meeting that week.
President Steve began the meeting by showing a short video on the beginning of Rotary and Rotary's projects around the world "Doing Good".
Jen Liu reported the progress in the planning of the Harvest Festival this year.  He still needs adult assistants for parking, although he has gotten new equipment.  Larry Bradley reports that sponsorships are down, both in amounts contributed and contributors.  Go after the contributors you are responsible for and find new contributors.
Steve Plume discussed our dues to Rotary International and the District.  The member approved being billed $78 semi-annually for those dues.
VISITING ROTARIANS & GUESTS
We had two of our 5 Camp Royal students, Allison Smith and Gabe Owen.  Larry Bradley introduced Allison and her parents, Brian and Daniele Smith.  Ravi Saip introduced Gabe and his parents, Pete and Micheal Owen.  Also his sister, Sophia.
Steve Plume introduced Kristen Cargile's guest, Michelle Scott.
The last table had no guests so we each contributed $1.00.
NEXT MEETING
There will be no meeting on August 13th.
The next meeting will be on August 20th.  Eric Hoiland will present Tanya Wattenburg Komas of the Concrete Preservation Institute talking about concrete preservation include the preservation of the concrete at Alcatraz.
REPORTS AND ANNOUNCEMENTS
From Brian Gray, Paradise Rotary
Rebuilding of Paradise NEWS
The latest GRANT opportunities, and other things YOU can do to help Paradise
Hamburg was GREAT! We had a Rebuild Paradise booth in the House of Friendship. Lots of great conversations. Good sign ups for more information. And a lot of THANK YOU's too. Very nice words of encouragement, which really do help a lot.

We will be in Denver for the ZONE institute, and in Hawaii for the next Rotary International Convention. Please say HI!!

New Paradise Signs! The WELCOME TO PARADISE signs on the two main entrances to town were lost in the fire. These were enormous structures. To replace them is $157,000.00. We are looking for partners to donate, or to do a GRANT for us.

There are Grant opportunities to rebuild our Museum, help our Schools, and repair our Parks. Please contact me for more information.
Our Foundation 501c3 # is 26-2754805
Mailing address is:
The Paradise Rotary Foundation
116 Henshaw Ave # C
Chico, CA 95973
Also from Brian Gray of the Paradise Rotary Club:
So, Feb 1, 2020 the Paradise Crab Feed will be held at the Chico Elks Lodge, like last year.
With a combined effort, we raised over $40,000 with a lot of Rotary Clubs pitching in and attending.
But, more importantly, we showed Rotary unity, and that Paradise would be renewed.
Can you, your Rotary friends, your family, your employees all help us this year?
To All District 5160 Rotarians,
You won't want to miss out on the fun and fellowship that is planned at our Fall Seminars!
Do you enjoy meeting new Rotary friends and sharing ideas with other Clubs in the District?

Are you a new Rotarian who wants to learn more about our organization?

Are you a seasoned Rotarian who is seeking new insights into service project and Club success?
Our Fall Seminars are just the venue for you. Please mark your calendar for the following dates:
South—October 5 location to be announced
North—October 19 in Redding at Simpson University
As the dates get closer you will receive a personalized registration invitation. Hope to see you there!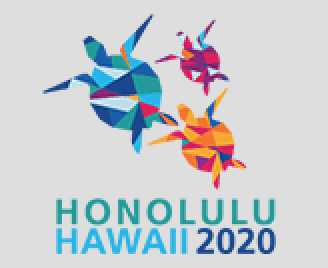 Aloha!
It is NOT too early to be planning to attend the Rotary International Convention in Honolulu Hawaii June 6-10, 2020! And, this is not something that can wait. While in Hamburg, Rotarians will get to register for next year's Convention in Honolulu, and now you can too.
Registration for the Honolulu 2020 Rotary Convention will open on June 1, 2019.
Rotarians everywhere can take advantage of this lowest rate at www.riconvention.org. To assist Rotarians in registering, attached is a description of how to complete registration for Honolulu 2020. Please note that you must have a My Rotary account to register, and that is easy to do with the instructions attached to this message. I've also attached a chart that shows pricing. This is the lowest, folks! I think I've attached enough info to help you to take advantage of this.
Tina

Tina Akins
District Governor 2019-2020
Rotary International District 5160
925-260-8462
Tina@Rotary5160.org
<![if !supportLineBreakNewLine]>
<![endif]>
Membership
Bring guests, who you think you can interest in becoming a member, to meetings.  Your dinner and your guest's dinner will be paid for by the Club.  In the meantime please invite Durham business owners and/or managers to one of our meetings. 
­­­­­­­­­­­­­­­­­________________________________________________________________
RECOGNITIONS
Eric Hoiland was advised that at the last meeting he was successful in getting the Grinder for the month of August, even though he was absent from the meeting.  He owed a contribution of $60.00 for that.  In addition he has been absent for the last month (July which was not covered by the Grinder).  He reported that he has been on a camping trip with his children, staying and several places.  He volunteered $50 to the Rotary Foundation.
Jim Kirks volunteered $50 for his daughter's 50th birthday.
Kristen Cargile was recognized for her 20th anniversary.  She contributed $20.00.
Larry Bradley pointed out that President Steve was not wearing his badge.  He contributed $10.00.
It was reported that K. R. Robertson celebrated his 94th birthday.  Unfortunately, he was still at the Chico Care Center recovering from a fractured hip.  He is expecting to go home in a couple of weeks.  Larry Bradley and several other members have visited him.  If you are inclined to do so, Chico Care Center is located at 188 Cohasset Road.
Must Be Present to Win Drawing:
Larry Bradley drew name the name of Jen Liu.  He was present to win.
­­­­­­­­­­­­­­­­­
PROGRAM
The program was Camp Royal.  First, President Steve showed a video about Camp Royal.  Then two of our this year attendees, Allison Smith and Gabe Owen were introduced by Larry Bradley.  They talked about their experiences and what they learned about themselves at the Camp.  The other attendees were Shawn Brannan, Nichole Luce, and Spencer John.
________________________________________________________________
Twenty-Five Years Ago in the Rowel
NOTICES: 
1.    The address on the Rowel is the Editor's address, not the Club address. Please do not mail dues to the editor.  Dues and other payments should be mailed to the club secretary, Steve Bertagna, P.O. Box 3597, Chico, Ca. 95927.
2.    Needed 4 families to host next year's exchange student.  If interested contact President Don or Roy Ellis.
3.    The October 3rd meeting is appreciation night, honoring those who donated merchandise, materials and time to the Harvest Festival.  It is also a ladies night in honor of those spouses who helped with the Harvest Festival.
4.    The October 10th meeting is a family picnic in the Durham Park.  Bring your family.  It will also be a critique of the Fall Festival.
5.        The Fall Festival netted approximately $10,000, and increase of about $2,000 over last year.  Thanks from the President to all who helped.
(Well, I went back farther this time.  It was one of my first Rowel's since my term apparently began July 1, 1994, the year Don Bowlby was president, which was 1994-95.  It was pretty bar bones in those days.  It was printed on paper with the Club logo on it and mailed to the members.  It was only about 2 pages.  I chose it because mostly was about the Harvest Festival).
__________________________________________________________________________
From Rotary International
The following was copied from Rotary International's web page but originally came from a publication by the name of:
The clubs mentioned are apparently in Georgia.
SHE GIVES BACK
Women in Rotary highlights club benefits to community
<![if !supportLists]>· <![endif]>By JULIA GROCHOWSKI
<![if !supportLists]>· <![endif]>Feb 1, 2019
The Women in Rotary group meets quarterly to unite the women of North Fulton's Rotary clubs and encourage other women to join.
Local resident Karen Hipes was drawn to the Alpharetta Rotary Club as soon as she learned about the good it does for the community.
Alpharetta Rotary, like all Rotary clubs, is part of an international group that brings together business professionals and leaders to provide humanitarian service, goodwill and peace around the world. Rotary clubs focus on six areas: promoting peace, fighting disease, providing clean water and hygiene, saving mothers and children, supporting education and growing local economies. Eradicating polio worldwide has been a signature project for several years.
"Some people probably come in with the idea of it being a networking group, but it's not supposed to be a traditional business networking," said Hipes, who began frequenting the Alpharetta Rotary meetings after her husband, John, became president of the club in 2008. "It's more about giving back to the community. There is, of course, some networking because of the nature of the club, but it's not the main focus."
In the North Fulton area, Rotary clubs tend to focus on those areas that most affect the local communities, Hipes said. North Fulton's clubs work on maternal and child health, literacy and basic education, and economic and community development.
While there is a club for each city in North Fulton, as well as an overarching North Fulton Rotary Club, the organizations work together and collaborate on several events, service projects and fundraisers. This becomes especially apparent when the clubs support the same causes and nonprofits, like North Fulton Community Charities, Habitat for Humanity and The Drake House, Hipes said.
One of the aspects that makes the North Fulton Rotary clubs stand out is the quarterly Women in Rotary event. It originally started as a social event for women in the North Fulton clubs to get together once or twice a year, but has grown since.
"The event is where we can have a social and talk to women in the other clubs and see what they're doing," Hipes said. "It's really for the camaraderie. But it also gives us an opportunity to invite other women to Rotary, so they can see who we are and what we're about.
"It's really no more than let's get together and celebrate women in Rotary and encourage other women to join," she said.
While Rotary once had a reputation as an older man's club — women were not admitted as members under Rotary International's constitution until 1989 — that's simply not true anymore, Hipes said.
"In our club, there's not a distinction that men do this and women do this," she added. "You can do anything in our club. Gender doesn't seem to play a part in our club at all and certainly not in prohibiting you from doing anything."
Almost half of the local clubs have women serving as presidents this term — Alpharetta, Johns Creek, North Fulton and Roswell.
During the event, women can check out the different North Fulton Rotary clubs, the service projects they've worked on, and find the best fit based on home and work location, as well as meeting time. All of the local Rotary clubs meet at different times and on different days.
The Alpharetta Rotary, for example, meets Friday mornings.
"It's very high energy, and we like it that way," Hipes said. "It kicks off our weekend … It's just a different feel from if you went to, for example, Roswell Rotary, which meets Thursdays at lunch and has hundreds of members."
People can join either through an application process or by being sponsored by an existing member.
The next Women in Rotary event will be held Wednesday, Feb. 6 from 5:30 to 7:30 p.m. at The Hotel at Avalon, 9000 Avalon Blvd., Alpharetta.
For more information and to find a local club, visit rotary.org.
The Rotary International web site is: www.rotary.org
District 5160 is: www.rotary5160.org
The Durham Rotary Club site is: www.durhamrotary.org
The Rowel Editor may be contacted at: pbprice1784@gmail.com
The deadline for the Rowel 6:30 am on Wednesdays.
The Editor's photographs published in the Rowel are available, upon request, in their original file size. Those published were substantially reduced in file size.