Durham Rotary Club. P.O. Box 383 Durham Ca. 95938

Rotary International

President:

Mark Daniel Maloney

Rotary District 5160 Governor:

Tina Akins

Durham Rotary President:
Steve Heithecker

_____________

Rowel Editor: Phil Price
Rowel Publisher: Jen Liu

August 20, 2019

  

The  2019 Harvest Festival will be held on Sunday, September 15, 2019

<![if !supportMisalignedColumns]>
<![endif]>
2019 Calendar for Durham Rotary

A
u
g
u
s
t

1
2
3
4
5

6
Meeting
Camp Royal Students
(Larry Bradley)

7
8
9
10
11
12
13
No Meeting
14
15
16
17
18
19
20
Meeting
TBA
(Eric Hoiland)
21
22
23
24
25
26
27
Meeting
Karl

Diekman

,

 

District Rotary Foundation Committee Chair 2013-16 and 2017-20, will present a program on The Rotary
(Jim Kirks)
28
29
30
31

S
e
p
t
e
m
b
e
r

1
2
3
No Meeting
4
5
6
7
8
9

10
Harvest Festival Meeting at Durham Park

11
12
13
14
Harvest Festival Set Up at Durham Park
15
Harvest Festival at Durham Park
16
17
Dark Due to Harvest Festival
18
19
20
21
22
23
24
Meeting
TBA
25
26
27
28
29
30
| | |
| --- | --- |
| | President Steven Heithecker opened the meeting at the BCCC.  He asked Bruce Norlie to lead us in the pledge, which he did.  He then asked Larry Bradley to lead us in a song.  Larry led us in singing "America".  President Steve then, asked Jim Patterson to give the invocation, which he did. |
FUTURE MEETINGS:
August 27th: Karl Diekman,  District Rotary Foundation Committee Chair 2013-16 and 2017-20, will present a program on The Rotary Foundation.
September 3rd:  No Meeting
September 10th:  Harvest Festival Preparation Meeting at the Park.
September 14th:  Harvest Festival Set-Up.  All need to be there most of the day,  starting at 9:00 am, unless I hear differently.
September 15th:  Harvest Festival.
 ____________________
If a Tuesday is not listed above, there is no meeting that week.
President Steve began the meeting by showing a short video on Rotary First Harvest a program of District 5030.  The program connects farmers, truckers, volunteers and foodbanks to reduce hunger and food waste.
Jen Liu reported the progress in the planning of the Harvest Festival this year.  He still needs adult assistants for parking.  Larry Bradley urges member to contact the contributors you are responsible for and find new contributors.
President Steve reported that the Crab Feed will be on Saturday, January 18, 2020.  Mark your calendars. 
Tickers for the Sundial Riffle Raffle (adopt a salmon) project of the Redding East Rotary Club were passed out.  This replaces the Ducky Derby.  Just fill out the coupon at the bottom of the ticket and deliver it to Roy Ellis with $5 for each salmon you adopt.  You can adopt more than one on a ticket coupon.  Just like the Ducky Derby our club gets a portion of the money.  All unsold tickets must be returned to Roy.
Jim Kirks presented a check for $5,000 received from Dar Meyer's (he was a member for many years) estate.
Ravi Saip asked that we publish the following from President Steve:
The Four Agreements – Written by Don Miguel Ruiz.  This gives us a code of conduct based on ancient Toltec wisdom
Be impeccable with your word
Don't take anything personally
Don't make assumptions
Always do your best
VISITING ROTARIANS & GUESTS
Eric Hoiland introduced Dr. Tanya Wattenburg Komas who was here as his program for the night.  He also introduced Red Badge member Jessica Thorpe.
The next table had no guests so we each contributed $1.00.
Larry Bradley introduced Geogie Bellin, Chico Rotary (formerly member of Durham Rotary) and her guest Kelly Lotti (who is interested in Durham Rotary).
_________________________________________________________________
New Member Posting
Kelly Lotti has been proposed as a new member of Durham Rotary.  She will be sponsored by Dave Jessen.
_________________________________________________________________
NEXT MEETING
The next meeting will be on August 27th.  Karl Diekman,  District Rotary Foundation Committee Chair 2013-16 and 2017-20, will present a program on The Rotary Foundation.
BOARD MEETING
President Steve announced that next Tuesday there will also be a Board meeting at 5:00 pm, before the meeting.  He noted that all members may attend.
REPORTS AND ANNOUNCEMENTS
From Brian Gray, Paradise Rotary
The latest GRANT opportunities, and other things YOU can do to help Paradise
We are identifying GRANT project possibilities. Please contact me if you, your friends, your Rotary Club or District want to help us with money, expertise, or hands on.

The Paradise Signs - very large entry signs for the town. Estimated cost $156,000.00 USD

The HOPE triangle. A memorial and hope garden in the center of town. Estimated at over 1 million dollars.

Gold Nugget Museum rebuild and expansion. Estimated $242,000.00
Our School District reopened this past week! All Public Schools are reopening this week! A Charter School is reopening too!
There is PROGRESS being made! It is just slow - compared to other disaster recoveries. Remember, Paradise was over 90% destroyed. We are still clearing debris, trees, and hazards in town. And trying to get POTABLE water everywhere too.
Our Rotary Club is very active, helping to clean up an elementary school. Donating money to put in RV parking spots with services. Planning fundraisers! Please contribute today!
(This car used to be my service vehicle, there was a ROTARY logo on the back...)
Our Foundation 501c3 # is 26-2754805
Mailing address is:
The Paradise Rotary Foundation
116 Henshaw Ave # C
Chico, CA 95973
Also from Brian Gray of the Paradise Rotary Club:
So, Feb 1, 2020 the Paradise Crab Feed will be held at the Chico Elks Lodge, like last year.
With a combined effort, we raised over $40,000 with a lot of Rotary Clubs pitching in and attending.
But, more importantly, we showed Rotary unity, and that Paradise would be renewed.
Can you, your Rotary friends, your family, your employees all help us this year?
To All District 5160 Rotarians,
You won't want to miss out on the fun and fellowship that is planned at our Fall Seminars!
Do you enjoy meeting new Rotary friends and sharing ideas with other Clubs in the District?

Are you a new Rotarian who wants to learn more about our organization?

Are you a seasoned Rotarian who is seeking new insights into service project and Club success?
Our Fall Seminars are just the venue for you. Please mark your calendar for the following dates:
South—October 5 location to be announced
North—October 19 in Redding at Simpson University
As the dates get closer you will receive a personalized registration invitation. Hope to see you there!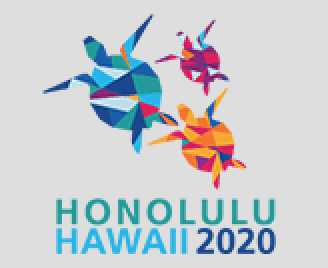 Aloha!
It is NOT too early to be planning to attend the Rotary International Convention in Honolulu Hawaii June 6-10, 2020! And, this is not something that can wait. While in Hamburg, Rotarians will get to register for next year's Convention in Honolulu, and now you can too.
Registration for the Honolulu 2020 Rotary Convention will open on June 1, 2019.
Rotarians everywhere can take advantage of this lowest rate at www.riconvention.org. To assist Rotarians in registering, attached is a description of how to complete registration for Honolulu 2020. Please note that you must have a My Rotary account to register, and that is easy to do with the instructions attached to this message. I've also attached a chart that shows pricing. This is the lowest, folks! I think I've attached enough info to help you to take advantage of this.
Tina

Tina Akins
District Governor 2019-2020
Rotary International District 5160
925-260-8462
Tina@Rotary5160.org
<![if !supportLineBreakNewLine]>
<![endif]>
Membership
Bring guests, who you think you can interest in becoming a member, to meetings.  Your dinner and your guest's dinner will be paid for by the Club.  In the meantime please invite Durham business owners and/or managers to one of our meetings. 
­­­­­­­­­­­­­­­­­________________________________________________________________
RECOGNITIONS
Your editor missed a meeting 3 weeks ago, when his daughter was visiting Almanor.  He contribute $5.00. 
Larry Bradly missed a meeting and also contributed $5.00.  In addition he contributed $10.00 for having his picture in the Chico ER.
Daryl Polk wanted a song for his and his brother's birthday.  The club sang "Happy Birthday" to him.  So he contributed $7.00.   Then he contributed $25.00 for missed meetings and parties.
It was also noted that Jessica Thorpe missed a meeting while her daughter was at Almanor.
Must Be Present to Win Drawing:
The name of Mike Wacker was drawn.  He was present to win.
­­­­­­­­­­­­­­­­­
PROGRAM
Eric Hoiland presented Tanya Wattenburg Komas. Dr. Komas holds a Ph.D., Architecture from Texas A&M University; a Master of Science, Historic Preservation from Columbia University, New York; and a Bachelor of Science, Landscape Architecture from the University of California, Davis. Dr. Komas is an Associate Professor in the Concrete Industry Management program at Chico State.  "Concrete Construction Magazine" honored Dr. Komas as one of Five Most-Influential People in the Concrete Industry in 2013.  In 2012, she was named Professor of the Year for California State University, Chico, by the Chico Economic Development Council.  She is also the founder of and serves on the Board of Directors for the Concrete Preservation Institute, a non-profit corporation that partners with the U.S. Departments of Defense and Interior, and with industry companies across the country who support its programs and hire its alumni.  It helps to avoid potential military-to-civilian transition pitfalls, by offering career preparation, nationwide placement, & hands-on training for transitioning active duty service members at all levels from all service branches while completing construction, repair, & safety/access projects in national parks.  Current program locations are Alcatraz Island, San Francisco, California, & Pearl Harbor, Hawaii, with additional locations planned. ​​​
It was the Alcatraz and Pearl Harbor programs she talked about in which active duty service members who are about to be discharged work.  They offers a 12-week active duty CSP/Skill Bridge training program for active duty members is within six months of discharge and a 40-hour Career Exploration Program within the last year of active duty service at Pearl Harbor and a 12-week training program at Alcatraz Island.  Very fascinating program.
________________________________________________________________
Twenty Years Ago in the Rowel
HARVEST FESTIVAL:
The last meeting of all committee chair-persons  will be held on September 9th, at 7:00 a.m. at  Norfield.  This is serious.  It is the last meeting before the Harvest Festival.  You must be there, please.
T-SHIRTS:  While on the subject of the Harvest Festival the sponsors are being solicited for the 400 20th Annual harvest Festival T-Shirts at the Harvest Festival the club expects to sell.  We need 30-40 sponsors for the shirts, at $100 per business card.  We must have at least 20 sponsors to start.  Jim Patterson reports that he has those.  But we need you to make money.  Be a sponsor yourself and invite others to participate.  For more information contact the Durham Club President at 891-6827 (home), 342-5281 (work) or 891-1739 (fax).
Also you can purchase a banner to be flown during the Harvest Festival with advertisement of your business, for $150.00.  It will have "Pepsi" on it because they are providing them and a minimal cost.  Most of the money goes to the Club.  And they will be reusable in following years.  President Dave didn't say, but I assume there will be an additional fee for successive years.  Georgie Bellin is working on those.  Contact her.
RAFFLE TICKETS:  Chris Hatch distributed the Harvest Festival Raffle tickets at the August 2nd meeting.  If you didn't get yours or need more, call him.  The grand prize is a 52" RCA Home Entertainment Television.  Each member is expected to sell $50.00 of tickets.  All proceeds will go to local community and youth projects.  Chris Reported that Daryl Polk was this week's top salesman.  He was rewarded by being fine free for the evening.
Bruce Norlie reported that things are going well.  However he need at least three Walkie-Talkies for communications.  He also asked for someone to take care of empty cans and bottles.  Bill Dempsey volunteered.
__________________________________________________________________________
From Rotary International
A collaboration between Rotary and Heifer continues to produce big results, helping small farms provide healthier, locally-sourced food
By Arnold R. Grahl Visuals by Miriam Doan
In the fall of 2015, volunteers from Rotary and Heifer International came together to build hoop houses for a few farmers working small lots in Arkansas, USA. The afternoon outing was part of a larger project that is still reaping benefits four years later, supporting small-scale agriculture in the region and increasing access to locally-grown food.
Heifer has been using the small-scale agriculture model for decades to alleviate hunger and fight poverty around the world. The approach has the added benefits of being environmentally friendly and offering healthier food options.
That mission dovetails with Rotary's mission to grow local economies and improve health. So it's not surprising the two groups have teamed up on a number of occasions in the past 30 years to improve communities by helping families escape poverty. Several Heifer employees are or have been members of the Rotary Club of Little Rock, Arkansas, USA, the city where Heifer has its headquarters.
"Our values line up very well," says Ardyth Neill, a member of the Little Rock club and president of the Heifer Foundation. "With Rotary, it's Service Above Self and helping to serve others. Heifer has been working with farmers to be accountable, pass on their gifts, train other farmers, and work together in community. It's learning to share and care, basic things that work well together."
Sustainability
In the United States and other developed nations, a lot of food production is controlled by large industrial operations, which produce cheaper food by focusing on a single crop and using specialized equipment to cut labor costs.
But according to research into sustainable agriculture, this food model has downsides, including a reliance on commercial fertilizers, heavy pesticides, and other chemicals that can harm the environment.
The trend has also contributed to the failure of smaller family farms, increasing the poverty rates in places like rural Arkansas.
Nationwide distribution networks have also resulted in food deserts in urban areas, particularly in the U.S., England, and Australia, where poor neighborhoods have little access to fresh produce and instead rely on less nutritious fast foods and packaged products.
Small-scale sustainable agriculture, on the other hand, tends to keep things local. The money you spend on food stays in your community and helps your neighbor. Farmers maximize land use by planting multiple crops that replenish the soil and reduce the need for fertilizers and pesticides.
And fruits and vegetables grown closer to home keep more of their nutrients.
Consumers are increasingly aware of these health benefits, fueling the market for local produce.
"There's a phenomenon going on, really nationwide, about people becoming more and more concerned and thoughtful about where their food comes from," says Sharon Vogelpohl, a past president of the Little Rock Rotary club and a volunteer on the project.
In Heifer's back yard
Before teaming up with Rotary on the project, Heifer USA conducted a study that found considerable untapped demand for locally grown produce. The study calculated that Arkansas spends more than $7 billion a year on food, with about $6.3 billion of that coming from outside Arkansas.
Heifer set up a Community Supported Agriculture (CSA) network — a food subscription service in which consumers buy produce in advance at a fixed price, guaranteeing farmers a market for their crop regardless of how weather or other factors may affect their output.
Rotary members used their extensive contacts to find buyers for the CSA shares, and offered business and planning advice to the farmers. Heifer provided training in sustainable practices and taught its philosophy of accountability, sharing, passing on training, and self-reliance.
Through its first five years, the number of shares sold grew from 150 the first year to more than 400 a year.
The New South Produce Cooperative became a largely independent cooperative in 2016, and in 2017 expanded to wholesale markets. Now, Heifer USA is transitioning oversight of the program to one of its funding partners, 275 Food Project, smoothing the path for expansion into the Memphis area.
"We've always viewed our role as being an incubator of this project," says Annie Bergman, Global Communications Director for Heifer. "This will allow growth across the border and provide more support for the farmers. We will still offer training and funds when needed."
Farming around the world
The tools of small-scale sustainable agriculture look different around the world, but the principles are the same. Noel Mace, Heifer International's program manager for Africa, explains that cooperatives play a crucial role in bringing together groups of farmers — many with both livestock and crops — and connecting them to markets.
"We are now developing more of a market-driven approach," says Mace. "Historically, Heifer has spent a lot of time on how to bring poor farmers to a subsistence level where they can feed their families. But our mission is to end hunger and poverty, not to lessen it. Poverty is a big challenge without connecting to markets."
Volunteers from the Rotary Club of Little Rock, Arkansas, USA, and Heifer built a high tunnel for Joe Carr.
"So the question," he continues, "is not just how do we make sure you are not hungry, but how do we move you beyond a family-level production to participating with others in a market" that creates income and increases livelihood?
Africa has a strong dairy program, so much of Heifer's work there flows out of milk. Tight groups of 15 to 20 farmers join with other groups in cooperatives that then have enough scale to access chilling plants and, ultimately, processing plants. The farmers then look to diversify further by using their milk co-op to sell avocados, lettuce, tomatoes, and other produce.
"If I am a consumer, I now can go to the co-op and buy milk, but also buy fresh fruits and greens, and I know it will have the same level of quality," says Mace. "It's really about marketing a brand, something I can rely on and know they will have when I go there."
Spreading success
Back in Arkansas, Ben Wihebrink of Heifer USA says the larger vision is to encourage others to copy their model. In addition to building support for the cooperative in Memphis, pilot efforts have been launched in northwest Arkansas and the Arkansas Delta.
"There is an infinite demand across the (American) South specifically for local foods and organic foods," says Wihebrink. "And as long as there is consumer interest, there is opportunity to help farmers in many places struggling to make a living."
Joe Carr, recipient of one of the hoop houses, has been farming since he left his job at Whirlpool in 1987. He started a farmer's market in 2003 that has grown to more than 60 vendors. The co-op and high tunnel (as it's also called) have allowed him to increase his income.
"The beauty of the high tunnel is it gives you the quality you need for public demand," he says. "Choy, kale, broccoli, carrots, and lettuce will all go through the winter. With the proper crop management, you can harvest all winter long."
The Rotary International web site is: www.rotary.org
District 5160 is: www.rotary5160.org
The Durham Rotary Club site is: www.durhamrotary.org
The Rowel Editor may be contacted at: pbprice1784@gmail.com
The deadline for the Rowel 6:30 am on Wednesdays.
The Editor's photographs published in the Rowel are available, upon request, in their original file size. Those published were substantially reduced in file size.