Durham Rotary Club. P.O. Box 383 Durham Ca. 95938

Rotary International

President:

Mark Daniel Maloney

Rotary District 5160 Governor:

Tina Akins

Durham Rotary President:
Steve Heithecker

_____________

Rowel Editor: Phil Price
Rowel Publisher: Jen Liu

August 27, 2019

  

The  2019 Harvest Festival will be held on Sunday, September 15, 2019

<![if !supportMisalignedColumns]>
<![endif]>
2019 Calendar for Durham Rotary

A
u
g
u
s
t

1
2
3
4
5

6
Meeting
Camp Royal Students
(Larry Bradley)

7
8
9
10
11
12
13
No Meeting
14
15
16
17
18
19
20
Meeting
TBA
(Eric Hoiland)
21
22
23
24
25
26
27
Meeting
Karl

Diekman

,

 

District Rotary Foundation Committee Chair 2013-16 and 2017-20, will present a program on The Rotary
(Jim Kirks)
28
29
30
31

S
e
p
t
e
m
b
e
r

1
2
3
No Meeting
4
5
6
7
8
9

10
Harvest Festival Meeting at Durham Park

11
12
13
14
Harvest Festival Set Up at Durham Park
15
Harvest Festival at Durham Park
16
17
Dark Due to Harvest Festival
18
19
20
21
22
23
24
Meeting
TBA
25
26
27
28
29
30
| | |
| --- | --- |
| | President Steven Heithecker opened the meeting at the BCCC.  He asked Ravi Saip to lead us in the pledge, which he did.  He then asked Larry Bradley to lead us in a song.  Larry led us in singing "America".  President Steve then, asked Jim Patterson to give the invocation, which he did. |
FUTURE MEETINGS:
September 3rd:  No Meeting
September 10th:  Harvest Festival Preparation Meeting at the Park.
September 14th:  Harvest Festival Set-Up.  All need to be there most of the day,  starting at 9:00 am, unless I hear differently.
September 15th:  Harvest Festival.
September 17th:  No Meeting.
September 24th:  Glenn Pulliam.
October 1st:  Jessica Thorpe.
October 7th:  Monday Night Football (TBA).
October 15th:  Kristen Cargile.
 ____________________
If a Tuesday is not listed above, there is no meeting that week.
President Steve began the meeting by showing a short video on  bringing digital education to the schools on Fiji, with a Rotary Grant in conjunction with the University of Auckland.  With the grant each student was provided with a tablet.
President Steve reported on the Board meeting that preceded tonight's meeting.  The Board voted to give $1,000 to Nick Wilson, the English teacher at Durham High School to enable students to get both high school credit and college credit through a program with Southern Oregon University.
The Board discussed the use of the $5,000 from Dar Meyer's estate but did not come to any conclusion yet. 
The Board discussed the use of the $58,000 remaining from the $188,000 we raised for Camp Fire relief.  The Board decided to wait until the school have gotten going. 
There was also a thank you card circulated for all members to sign.  The thank you card is to an Interact Club in Colorado which contacted our member Kristen Cargill and fundraised for Camp Fire survivers.
Jen Liu reported the progress in the planning of the Harvest Festival this year.  Essentially everything has been arranged for and all craft booths have been spoken for.  Larry Bradley urges member to contact the contributors you are responsible for and find new contributors.  We are up to $9,550 in sponsorships but need to double that.
VISITING ROTARIANS & GUESTS
The  first table had no guests so each contributed $1.00.
Jim Patterson introduced Ken Dixon of the Chico Club and Kelly Lotti, a new member to be.
Steve Plume introduced Karl Dickman, Past District Governor who was here as the program for the night. 
Larry Bradley introduced Todd Kimmelshue of the Chico Club and Red Badge member Jessica Thorpe.
_________________________________________________________________
New Member Posting
Kelly Lotti has been proposed as a new member of Durham Rotary.  She will be sponsored by Dave Jessen.
_________________________________________________________________
NEXT MEETING
There will be no meeting next Tuesday, September 3rd, since Monday is a holiday.
The next meeting will be on Tuesday, September 10th.  It will be in the Durham Park in preparation of the Harvest Festival on September 15th. 
Regarding the Harvest Festival all members must be present on Saturday, September 14th.  First at the storage shed on the Midway in Durham at 8:30 am and then in the Park by 9:00 am.
All members must be present in the Park on Sunday, September 15th by 6:00 am.
REPORTS AND ANNOUNCEMENTS
From Brian Gray, Paradise Rotary
The latest GRANT opportunities, and other things YOU can do to help Paradise
We are identifying GRANT project possibilities. Please contact me if you, your friends, your Rotary Club or District want to help us with money, expertise, or hands on.

The Paradise Signs - very large entry signs for the town. Estimated cost $156,000.00 USD

The HOPE triangle. A memorial and hope garden in the center of town. Estimated at over 1 million dollars.

Gold Nugget Museum rebuild and expansion. Estimated $242,000.00
Our School District reopened this past week! All Public Schools are reopening this week! A Charter School is reopening too!
There is PROGRESS being made! It is just slow - compared to other disaster recoveries. Remember, Paradise was over 90% destroyed. We are still clearing debris, trees, and hazards in town. And trying to get POTABLE water everywhere too.
Our Rotary Club is very active, helping to clean up an elementary school. Donating money to put in RV parking spots with services. Planning fundraisers! Please contribute today!
(This car used to be my service vehicle, there was a ROTARY logo on the back...)
Our Foundation 501c3 # is 26-2754805
Mailing address is:
The Paradise Rotary Foundation
116 Henshaw Ave # C
Chico, CA 95973
Also from Brian Gray of the Paradise Rotary Club:
So, Feb 1, 2020 the Paradise Crab Feed will be held at the Chico Elks Lodge, like last year.
With a combined effort, we raised over $40,000 with a lot of Rotary Clubs pitching in and attending.
But, more importantly, we showed Rotary unity, and that Paradise would be renewed.
Can you, your Rotary friends, your family, your employees all help us this year?
To All District 5160 Rotarians,
You won't want to miss out on the fun and fellowship that is planned at our Fall Seminars!
Do you enjoy meeting new Rotary friends and sharing ideas with other Clubs in the District?

Are you a new Rotarian who wants to learn more about our organization?

Are you a seasoned Rotarian who is seeking new insights into service project and Club success?
Our Fall Seminars are just the venue for you. Please mark your calendar for the following dates:
South—October 5 location to be announced
North—October 19 in Redding at Simpson University
As the dates get closer you will receive a personalized registration invitation. Hope to see you there!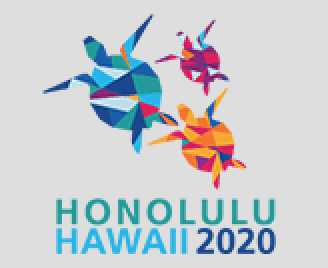 Aloha!
It is NOT too early to be planning to attend the Rotary International Convention in Honolulu Hawaii June 6-10, 2020! And, this is not something that can wait. While in Hamburg, Rotarians will get to register for next year's Convention in Honolulu, and now you can too.
Registration for the Honolulu 2020 Rotary Convention will open on June 1, 2019.
Rotarians everywhere can take advantage of this lowest rate at www.riconvention.org. To assist Rotarians in registering, attached is a description of how to complete registration for Honolulu 2020. Please note that you must have a My Rotary account to register, and that is easy to do with the instructions attached to this message. I've also attached a chart that shows pricing. This is the lowest, folks! I think I've attached enough info to help you to take advantage of this.
Tina

Tina Akins
District Governor 2019-2020
Rotary International District 5160
925-260-8462
Tina@Rotary5160.org
<![if !supportLineBreakNewLine]>
<![endif]>
Membership
Bring guests, who you think you can interest in becoming a member, to meetings.  Your dinner and your guest's dinner will be paid for by the Club.  In the meantime please invite Durham business owners and/or managers to one of our meetings. 
­­­­­­­­­­­­­­­­­________________________________________________________________
RECOGNITIONS
Ravi Saip, Steve Heithecker and Ken Dixon each contributed $10 for participating in the visit of a B-17 and B-25 to the Chico Air Museum, and getting flights in the planes, or not in Ravi's case. 
Must Be Present to Win Drawing:
Larry Bradley drew Lloyd Webb's name.  He was not present to win.
­­­­­­­­­­­­­­­­­
PROGRAM
Karl Diekman,  Past District Governor and District Rotary Foundation Committee Chair 2013-16 and 2017-20, presented a program on The Rotary Foundation and obtaining District grants. First he had some pins to present:
First to Steve Plume and Jim Kirks for being Paul Harris +4.
To Dave Jessen and Steve Heithecker for being Paul Harris Society members.
Karl Dickman then talked about the Rotary Foundation and making application for a District Grant.  There will be a training seminar on District Grants to be held on January 25, 2020.  He noted that 62 of the 72 clubs in the District got grants this last year, but Durham Rotary has not.
Lastly he challenged all the members of Durham Rotary to contribute to the Foundation this next year.
Following his program, he was asked (as are all program presenters) to sign a book to be donated to the Durham Intermediate School Library.
________________________________________________________________
Twenty-Four Years Ago in the Rowel
 HARVEST FESTIVAL:
The 16th annual Durham Harvest Festival, the Durham Rotary Club's major fund raising event, will be held in the Durham Community Park on Sunday, September 17, 1995.
Attendance is mandatory for all Durham Rotarians.  It is the meeting of record for that week.  There will be no meeting on Monday, September 18th.
If you find that you absolutely cannot attend please contact Bruce Norlie, immediately for an assignment of preparation work to be done in advance to offset your monetary contribution for not attending. 
HARVEST FESTIVAL RAFFLE TICKETS:
At last week's meeting you were each supplied with raffle tickets to sell for the Harvest Festival.  The prizes will be items donated by the craft booth participants.  Please sell all the tickets you receive.  More are available if you need them.  Congratulations for the sales already made at the last meeting.  Thankyou.
__________________________________________________________________________
From Rotary International
Nigeria reaches crucial polio milestone
By Ryan Hyland
Volunteers vaccinate children in Maiduguri, Nigeria, against polio, marking the houses they've visited.
It's been three years since health officials last reported a case of polio caused by the wild poliovirus in Nigeria. The milestone, reached on 21 August, means that it's possible for the entire World Health Organization (WHO) African region to be certified wild poliovirus-free next year.
Nigeria's success is the result of several sustained efforts, including domestic and international financing, the commitment of thousands of health workers, and strategies to immunize children who previously couldn't be reached because of a lack of security in the country's northern states.
"Rotary, its Global Polio Eradication Initiative partners, and the Nigerian government have strengthened immunization and disease detection systems," says Michael K. McGovern, chair of Rotary's International PolioPlus Committee. He adds: "We are now reaching more children than ever in some of the hardest-to-reach places in Nigeria."
McGovern says Rotary members in Nigeria play an important role in ridding the country of the disease. "Rotarians have been hard at work raising awareness for polio eradication, advocating with the government, and addressing other basic health needs to complement polio eradication efforts, like providing clean water to vulnerable communities."
Nigeria is the last country in Africa where polio is endemic. Once Africa is certified as free of the wild poliovirus, five of the WHO's six regions will be free of wild polio. Polio remains endemic in Afghanistan and Pakistan, which means transmission of the virus has never been stopped.
Dr. Tunji Funsho, chair of Rotary's Nigeria National PolioPlus Committee, acknowledges the milestone but cautions Rotary members about celebrating too soon. He cites the challenge of making certain that routine immunizations reach every child in Nigeria.
"It's paramount that we ensure all doors are locked to the re-entry of the wild poliovirus into our country," says Funsho.
Funsho says to achieve this, Rotary needs to maintain strong advocacy efforts, continue to increase awareness of immunization campaigns, and ensure members raise necessary funds. Rotary has contributed $268 million to fight polio in Nigeria.
"As the first organization to dream of a polio-free world, Rotary is committed to fulfilling our promise," says McGovern. "Our progress in Nigeria is a big step toward that goal, but we need to maintain momentum so that Pakistan and Afghanistan see the same level of progress."
Join Rotary on World Polio Day, 24 October, to celebrate our progress. Help us reach our goal of a polio-free world by donating today.
The Rotary International web site is: www.rotary.org
District 5160 is: www.rotary5160.org
The Durham Rotary Club site is: www.durhamrotary.org
The Rowel Editor may be contacted at: pbprice1784@gmail.com
The deadline for the Rowel 6:30 am on Wednesdays.
The Editor's photographs published in the Rowel are available, upon request, in their original file size. Those published were substantially reduced in file size.