Durham Rotary Club. P.O. Box 383 Durham Ca. 95938

Rotary International

President:

Mark Daniel Maloney

Rotary District 5160 Governor:

Tina Akins

Durham Rotary President:
Steve Heithecker

_____________

Rowel Editor: Phil Price
Rowel Publisher: Jen Liu

September 24, 2019

  

The  2019 Crab Feed will be held on Saturday, January 18, 2020

<![if !supportMisalignedColumns]>
<![endif]>
2019 Calendar for Durham Rotary

S
e
p
t
e
m
b
e
r

1
2
3
No Meeting
4
5
6
7
8
9

10
Harvest Festival Meeting at Durham Park

11
12
13
14
Harvest Festival Set Up at Durham Park
15
Harvest Festival at Durham Park
16
17
Dark Due to Harvest Festival
18
19
20
21
22
23
24
Meeting
Beth Parsons regarding Youth

For

Change


(Kristen Cargille)

25
26
27
28
29
30

O
c
t
o
b
e
r

1
Meeting
Harvest Festival Debrief
(Jen Liu)
2
3
4
5
6
7
Meeting
Monday Night Footbal
(TBA)

8
No Meeting

9
10
11
12
13
14
15
Meeting
TBA
(Glenn Pulliam)
16
17
18
19
20
21
22
Meeting


Kevin Phillips, Paradise Irrigation District Director (and Durham resident), speaking about the PID recovery and challenges since the Camp Fire.


(Jessica Thorpe)
23
24
25
26
27
28
29
No Meeting
30
31
| | |
| --- | --- |
| | President Steven Heithecker opened the meeting at the BCCC.  He led us in the pledge, even though the flag was missing.  He then asked Larry Bradley to lead us in a song.  Larry led us in singing "God Bless America".  President Steve then, asked Jim Patterson to give the invocation, which he did. |
FUTURE MEETINGS:
October 1st:  Jen Liu will present the Harvest Festival Debrief.
October 7th (Monday Night):  Monday Night Football (TBA).
October 15th:  Glenn Pulliam
October 22nd  Jessica Thorpe will present Kevin Phillips, Paradise Irrigation District Director (and Durham resident), speaking about the PID recovery and challenges since the Camp Fire.
October 29th:  No Meeting
November 5th:  Steve Heichecker will present District Governor, Tina Atkins.
November 12th:  No Meeting
___________________
If a Tuesday is not listed above, there is no meeting that week.
President Steve began the meeting by showing a short video on  "What Is Rotary"
President Steve then called up Dave Jessen and proposed new member, Kelly Lotti.  Steve then conducted the installation of Kelly as our newest member.
After her installation she was given her recognition free time to tell us a little about herself, which she did.
Welcome Kelly!
VISITING ROTARIANS & GUESTS
Ravi Saip introduced his wife, Mary.
Mike Wacker had no guests at his table so we each contribute $1.
Kristen Cargile introduced proposed new member Kelly Lotti, guest Brenda Sohnrey and speaker Beth Parsons.
_________________________________________________________________
Jen Liu reported that while all the expenses are not in yet, the gross from the Harvest Festival appears to be in the area of $40,000.
Larry Bradley received a Club check in the amount of $600 from President Steve which represents the excess moneys we had left from the new Bar B Que at the Durham Park.  Larry will give it to the Durham Recreation and Park District to use for a roof over the Bar B Que
_________________________________________________________________
NEXT MEETING
The next meeting will be on Tuesday, October 1st, at the BCCC.  Jen Liu will present a Harvest Festival debrief.   
REPORTS AND ANNOUNCEMENTS
From Brian Gray, Paradise Rotary
Rebuilding of Paradise NEWS
The most destructive fire in US history. We need your help to bring back the Town of Paradise California. the fire was Nov 8, 2018. Many good things are happening. This picture is our booth at the Zone Institute
The latest GRANT opportunities, and other things YOU can do to help Paradise recover from the Nov 8, 2018 deadly fire that wiped out 19,000 structures.
Rebuilding the Historic Covered Bridge. Multi stage project.
Continue to find needs in the business community to help rebuild Paradise businesses.
Help rebuild the Gold Nugget Museum. Over 6000 children came to this museum from all over the region annually.
Below is my dog, Rudy. He asks for your help in getting the Town of Paradise rebuilt so he can have more neighbors!

Going to the ZONE Institute in Denver, CO was GREAT! We met the RI President Elect from Germany. We talked to MANY District Governor Nominees, Elects, and DG's & PDG's from the new two combined zones!

It was a lot of fun. And a lot of good conversations about Paradise.

We have potential International partners for our upcoming GRANTS, please join us!
Our Foundation 501c3 # is 26-2754805
The Paradise Rotary Foundation
Please forward this to anyone you want! Share with your Rotary Club, or any other groups you are involved in too! We will need help for a number of years.
Also from Brian Gray of the Paradise Rotary Club:
So, Feb 1, 2020 the Paradise Crab Feed will be held at the Chico Elks Lodge, like last year.
With a combined effort, we raised over $40,000 with a lot of Rotary Clubs pitching in and attending.
But, more importantly, we showed Rotary unity, and that Paradise would be renewed.
Can you, your Rotary friends, your family, your employees all help us this year?
To All District 5160 Rotarians,
You won't want to miss out on the fun and fellowship that is planned at our Fall Seminars!
Do you enjoy meeting new Rotary friends and sharing ideas with other Clubs in the District?

Are you a new Rotarian who wants to learn more about our organization?

Are you a seasoned Rotarian who is seeking new insights into service project and Club success?
Our Fall Seminars are just the venue for you. Please mark your calendar for the following dates:
South—October 5 location to be announced
North—October 19 in Redding at Simpson University
As the dates get closer you will receive a personalized registration invitation. Hope to see you there!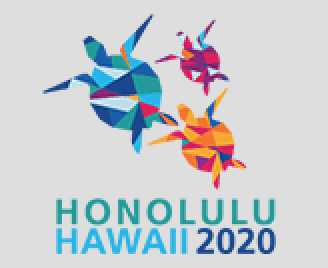 Aloha!
It is NOT too early to be planning to attend the Rotary International Convention in Honolulu Hawaii June 6-10, 2020! And, this is not something that can wait. While in Hamburg, Rotarians will get to register for next year's Convention in Honolulu, and now you can too.
Registration for the Honolulu 2020 Rotary Convention will open on June 1, 2019.
Rotarians everywhere can take advantage of this lowest rate at www.riconvention.org. To assist Rotarians in registering, attached is a description of how to complete registration for Honolulu 2020. Please note that you must have a My Rotary account to register, and that is easy to do with the instructions attached to this message. I've also attached a chart that shows pricing. This is the lowest, folks! I think I've attached enough info to help you to take advantage of this.
Tina

Tina Akins
District Governor 2019-2020
Rotary International District 5160
925-260-8462
Tina@Rotary5160.org
<![if !supportLineBreakNewLine]>
<![endif]>
Membership
Bring guests, who you think you can interest in becoming a member, to meetings.  Your dinner and your guest's dinner will be paid for by the Club.  In the meantime please invite Durham business owners and/or managers to one of our meetings. 
­­­­­­­­­­­­­­­­­________________________________________________________________
RECOGNITIONS
Jen Liu initially contributed $10 for not having his badge.  He said that it was because he was helping President Steve.  Then he confessed to having had his 39th anniversary last month, which President Steve missed.  Jen contributed $39 for the anniversary and President Steve contribute $18 for missing it.
Steve Plume contributed $75 to the Durham Rotary Foundation for his birthday.  Larry Bradley contribute $10 for his birthday.  The Club sang "Happy Birthday" to them jointly.
K. R. Robertson contributed $10 for his 94th birthday and the Club also sang "Happy Birthday" to him.
Must Be Present to Win Drawing:
Larry Bradley drew Robert Olea's name.  He was not present to win, so it will be $30 next week.
­­­­­­­­­­­­­­­­­
PROGRAM
Kristen Cargile introduced Beth Parsons who spoke about Youth For Change.  Youth For Change is a non-profit corporation.  It develops partnerships for the purpose of championing the well-being of children and family.  It operates numerous programs.  Among others it operates the 6th Street Center for youth, Foster Care Services, Homeless Emergency Action Response Team, Hospital Alternatives Program, In-Home Parenting, School Based Counseling, etc.
Ninteen Years Ago in the Rowel
HARVEST FESTIVAL CONTINUED:
You all have Don Bowlby's work schedule.  Please be there at the scheduled time.  The Harvest Festival has gotten so big that our membership is stretched very thin taking care of all that must be done.   Everyone is needed!
Bring any unsold raffle tickets to the Harvest festival turn them in with all money collected and the stubs for the tickets sold.
RECOGNITIONS
Jen liu will be recognized in the future for his anniversary, and the fact that he attended the meeting on the anniversary.
CLUB DRAWINGS:
Jen Liu won the raffle and Stan Anderson was not present to win the drawing of that name.
__________________________________________________________________________
From Rotary International
Rotary Foundation receives highest rating from Charity Navigator for 12th consecutive year
By Rotary International
For the 12th consecutive year, The Rotary Foundation has received the highest rating — four stars — from Charity Navigator, an independent evaluator of charities in the U.S.
The Foundation earned the recognition for demonstrating both strong financial health and commitment to accountability and transparency. Only one percent of the organizations Charity Navigator evaluates have received 12 consecutive 4-star evaluations.
"Attaining a 4-star rating verifies that The Rotary Foundation exceeds industry standards and outperforms most charities in your area of work", says Michael Thatcher, president and chief executive officer of Charity Navigator. "This exceptional designation sets the Foundation apart from its peers and demonstrates to the public its trustworthiness."
The rating reflects Charity Navigator's assessment of how the Foundation uses donations, sustains its programs and services, and practices good governance and openness.
The Rotary International web site is: www.rotary.org
District 5160 is: www.rotary5160.org
The Durham Rotary Club site is: www.durhamrotary.org
The Rowel Editor may be contacted at: pbprice1784@gmail.com
The deadline for the Rowel 6:30 am on Wednesdays.
The Editor's photographs published in the Rowel are available, upon request, in their original file size. Those published were substantially reduced in file size.