Durham Rotary Club. P.O. Box 383 Durham Ca. 95938


Rotary International

President:

Mark Daniel Maloney

Rotary District 5160 Governor:

Tina Akins

Durham Rotary President:
Steve Heithecker

_____________

Rowel Editor: Phil Price
Rowel Publisher: Jen Liu

November 5, 2019

  

The  2020 Crab Feed will be held on Saturday, January 18, 2020

<![if !supportMisalignedColumns]>
<![endif]>
2019 Calendar for Durham Rotary

N
o
v
e
m
b
e
r

1
2
3
4

5
Meeting
District Governor, Tina Atkins at Durham Memorial Hall
(Steve Heithecker)

6
7
8
9
10
11
12
No Meeting
13
14
15
16
17
18
19
Meeting
Crab Feed Planning
20
21
22
23
24
25
26
No Meeting
27
28
29
30

D
e
c
e
m
b
e
r

1
2
3
Meeting
Christmas Party
(Mike Wacker)
4
5
6
7
8
9

10
No Meeting

11
12
13
14
15
16
17
Meeting
TBA
(Phil Price)
18
19
20
21
22
23
24
No Meeting
25
26
27
28
29
30
31
No Meeting
President Steven Heithecker opened the meeting at the Durham Memorial Hall.   He asked Steve Plume to lead us in the pledge, which he did. 

Larry Bradley was out getting the food.  In his absence President Steve elected not to have a song.  
FUTURE MEETINGS:
November 12th:  No Meeting
November 19th:  Crab Feed Meeting.
November 26th:  No Meeting
December 3rd:  Christmas Party
December 10th:  No Meeting
December 17th: Phil Price
January 7th: Unknown
January 14th:  Crab Feed preparation.
January 18th:  Crab Feed
January 21st: No Meeting
January 28th:  Kristen Cargile will present the Crab Feed de-brief.
___________________
If a Tuesday is not listed above, there is no meeting that week.
President reported that members of Durham Rotary will be manning the beer booth at the Sohnrey Farms Harvest Party on November 9, 2019, from 11:00 to 4:00 pm.  We get to keep all the proceeds.  These proceeds we will assign our first District Grant project.
President awarded Jessica Thorpe her Blue Badge.  Congratulations Jessica.
VISITING ROTARIANS & GUESTS
President Steve introduced District Governor, Tina Atkins and her husband, Tony.
Clint Goss introduced his wife, Jackie.
Dave Jessen introduced our newest member, Kelly Lotti
NEXT MEETING
There will be no meeting on November 12th, as the BCCC has an event.
The next meeting will be on November 19th at which be a Crab Feed planning session.  We will also have someone from Butte County explaining the new voting process.
Note:  The next meeting after November 19th will be the Christmas Party on December 3rd.  Start thinking who you will be bringing as a guest.  Mike Wacker will want a count at the next meeting and will be asking you to sign up.
RECOGNITIONS
Larry Bradley contributed $10 because the clock on the wall had not been set back (he is on the Durham Park and Recreation District Board).
Steve Plume contributed $5 because he had ordered too much food for the meeting.
Ravi Saip volunteered that he had recently been in the hospital having appendix surgery.  His real problem was no food to eat.  He was starving.  He contributed $25 for getting out where he could get food.  When your editor mentioned that he had also recently attended his Chico High Senior School 40th class reunion (Your editor's daughter also attended) he said the $25 included that.
REPORTS AND ANNOUNCEMENTS
From Brian Gray, Paradise Rotary
Rebuilding of Paradise NEWS
The most destructive fire in US history. We need your help to bring back the Town of Paradise California. the fire was Nov 8, 2018. Many good things are happening. This picture is our booth at the Zone Institute
The latest GRANT opportunities, and other things YOU can do to help Paradise recover from the Nov 8, 2018 deadly fire that wiped out 19,000 structures.
<![if !vml]><![endif]>

Rebuilding the Historic Covered Bridge. Multi stage project.

Continue to find needs in the business community to help rebuild Paradise businesses.

Help rebuild the Gold Nugget Museum. Over 6000 children came to this museum from all over the region annually.

Below is my dog, Rudy. He asks for your help in getting the Town of Paradise rebuilt so he can have more neighbors!

<![if !vml]><![endif]>

<![if !vml]><![endif]>

Going to the ZONE Institute in Denver, CO was GREAT! We met the RI President Elect from Germany. We talked to MANY District Governor Nominees, Elects, and DG's & PDG's from the new two combined zones!

It was a lot of fun. And a lot of good conversations about Paradise.

We have potential International partners for our upcoming GRANTS, please join us!

<![if !vml]><![endif]>
Our Foundation 501c3 # is 26-2754805
Mailing address is:
The Paradise Rotary Foundation
45 Jan Court # 170
Chico, CA 95928
Please forward this to anyone you want! Share with your Rotary Club, or any other groups you are involved in too! We will need help for a number of years.
<![if !vml]>
<![endif]>
Also from Brian Gray of the Paradise Rotary Club:
So, Feb 1, 2020 the Paradise Crab Feed will be held at the Chico Elks Lodge, like last year.
With a combined effort, we raised over $40,000 with a lot of Rotary Clubs pitching in and attending.
But, more importantly, we showed Rotary unity, and that Paradise would be renewed.
Can you, your Rotary friends, your family, your employees all help us this year?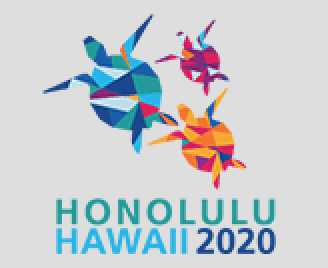 Aloha!
It is NOT too early to be planning to attend the Rotary International Convention in Honolulu Hawaii June 6-10, 2020! And, this is not something that can wait. While in Hamburg, Rotarians will get to register for next year's Convention in Honolulu, and now you can too.
Registration for the Honolulu 2020 Rotary Convention will open on June 1, 2019.
Rotarians everywhere can take advantage of this lowest rate at www.riconvention.org. To assist Rotarians in registering, attached is a description of how to complete registration for Honolulu 2020. Please note that you must have a My Rotary account to register, and that is easy to do with the instructions attached to this message. I've also attached a chart that shows pricing. This is the lowest, folks! I think I've attached enough info to help you to take advantage of this.
Tina

Tina Akins
District Governor 2019-2020
Rotary International District 5160
925-260-8462
Tina@Rotary5160.org
<![if !supportLineBreakNewLine]>
<![endif]>
Membership
Bring guests, who you think you can interest in becoming a member, to meetings.  Your dinner and your guest's dinner will be paid for by the Club.  In the meantime please invite Durham business owners and/or managers to one of our meetings. 
­­­­­­­­­­­­­­­­­________________________________________________________________
Must Be Present to Win Drawing:
None tonight.
­­­­­­­­­­­­­­­­­
PROGRAM
Steve Heithecker Introduced District Governor, Tina Atkins, and her husband, Tony.
Her theme was:
<![if !vml]>
<![endif]>
Essentially, when two Rotarian get together, then can accomplish more than acting individually.
She talked about Polio Plus and taking part in immunizations.  About transferring $50,000 from the District to Polio Plus resulting in $300,000 to Polio Plus due to matching funds.
She talked about Paul Harris Society members, who have pledged $1,000 per year.  She noted that we have three members in our club.
She talked about the District Conference being in Redding on May 1-3 this next year.
She also presented "It All Adds Up" (remember the theme above) awards to five members of our club.  They were Jessica Thorp, Kirsten Cargile, Jim Kirks, Mike Wacker and your editor.  All but Kirsten seen below.  To Kristen and Jessica for all the work they have done in the short time that they have been members.  To Jim for all the work he has done for many years.  To Mike for all he did in organizing help for Paradise.  To your editor, I guess, for lasting 25 years as Rowel editor, after agreeing with Don Bowlby to do one year when he was president, in 1994.  And no one has commented on the change in the rowel logo in the last Rowel.
At the conclusion of her program President Steve presented her with a gift basket.
______________________________________________________________
Seventy Four Years Ago (1945)
No, this is not from the Rowel.  There was no Rowel in 1945.
This is from the Club's Website.
HISTORY
Rotary Club – " Durham Rotary Seeks Rotary Charter At Dinner Meet
" Durham , April 5. – Forty business men and guests met Tuesday evening for dinner in I.O.O.F. social hall to discuss the organization of a permanent service club for the Durham district. A.M. Strong opened the meeting and introduced Joe Mead who in turn presented the special guests from Chico Rotary club.
"It was voted to apply for a charter in Rotary International and until the provisional chapter is formally admitted to membership, it will complete its organization, meeting every Monday at 8 p.m. in I.O.O.F. hall.
"Officers elected were Joe Mead, president, Gene Ray, vice president; Ray Duer, secretary-treasurer and Albert Strong, G.W. Sitton, E.G. England and Gerald Russell directors." [ Chico Enterprise, Thursday, March 5, 1945 , pg 3.]
CHARTERING DATE
Durham Rotary was officially chartered on Friday, May 18, 1945 . The dinner, served to the members and guests for the charter evening, prepared by Mrs. Sarah Franklin included Cole Slaw, Chicken and Noodles, Sweet Potatoes, String Beans, Sliced Tomatoes, Tea Rolls, Apple Pie and Coffee. Other charter members were: Charles Calkins, J.W. DeLapp, James Leister, Charles Schab, Wesley Sitton, O.E. Tracy, Walter Wageman, James Monk, Alva Fenn, M.C. Grant, Emory Liston, L.W. Pray, Charles A. Thompson, Wiley Wahl, Sr., Walter L. Owings, Nels A. Christensen, Louis Edwards, Mel French, Woodrow Estes, and Wes Cole. [Program: Charter Night, Durham Club, May 18, 1945 .]
PROGRESS
The 65-year history of Durham Rotary in Durham in 2010, also shows multiple years of well-led projects: Sidewalks at Durham Elementary (1963-1964); Putney Street (1984); Parking lot at the Memorial Hall (1987), which was co-sponsored by Durham American Legion Post 673; and the Canopy at Community Park (1987). Finally, 31-member strong group of individuals continues the now 30-year tradition of Rotary's Harvest Festival, which funds the multiple-year and multiple recipient scholarships to graduates of Durham High School .
From Rotary International
World Polio Day Cheers Major Achievements Toward Global Polio Eradication
World Polio Day cheers major achievements toward global
By Ryan Hyland
Rotary and its partners in the Global Polio Eradication Initiative (GPEI) are celebrating a major milestone this World Polio Day: confirmation that a second type of the wild poliovirus has been eradicated, which is a significant step toward the ultimate goal of a polio-free world.
Dr. Tedros Adhanom Ghebreyesus, director-general of the World Health Organization (WHO), announced the historic feat in a video address during Rotary's Global Online Update on 24 October. He said an independent commission of health experts certified the global eradication of the type 3 strain, which hasn't been detected anywhere in the world since Nigeria identified a case of polio that it caused in November 2012. The type 2 strain was certified as eradicated in 2015.
"That leaves just wild poliovirus type 1," Tedros said. He also commended Rotary's long fight against polio. "Everything you [Rotary] have done has brought us to the brink of a polio-free world."
Tedros balanced the good news with a note of caution, saying that the biggest enemy of global eradication is complacency. He encouraged Rotary members to redouble their efforts.
Rotary and its partners in the Global Polio Eradication Initiative have helped immunize more than 2.5 billion children against polio in 122 countries.
"We must stay the course. Together, we can make sure the children of the future only learn about polio in history books."
"If we stopped now, the virus would resurge and could once again cause more than 200,000 new cases every year," said Tedros. "We must stay the course. Together, we can make sure the children of the future only learn about polio in history books."
Rotary's World Polio Day program this year was streamed on Facebook in multiple languages and multiple time zones around the world. The program, which was sponsored by UNICEF USA and the Bill & Melinda Gates Foundation, featured TV presenter and Paralympic medalist Ade Adepitan, supermodel Isabeli Fontana, science educator Bill Nye, and actress Archie Panjabi.
The program also featured never-before-seen footage of three Rotary members working to protect children from polio in their home countries of India, Pakistan, and Ukraine. In Pakistan, Rotarian Tayyaba Gul works with a team of health workers to educate mothers and children about the importance of polio vaccination. Dr. Hemendra Verma of India encourages his fellow Rotary members and our partners to make sure health workers and volunteers reach every child. And Ukrainian Rotarian Sergii Zavadskyi oversees an advocacy and awareness program that uses social media and public events to educate people who are reluctant to have their children vaccinated. These three heroes of the polio eradication effort show what it means to be a dedicated volunteer, and represent the efforts of Rotarians all over the world.
Rotary members and heroes in the fight to eradicate polio, from left, Tayyaba Gul, Dr. Hemendra Verma, and Sergii Zavadskyi.
Adepitan, a polio survivor who contracted the disease as a child in Nigeria, praised the efforts in that country, which hasn't reported finding wild poliovirus in more than three years. "This is massive news," Adepitan said.
Nigeria's milestone clears the way for the entire WHO African region to be certified wild poliovirus-free next year. Adepitan reminded people just how far the continent has come, saying that even a decade ago, Africa reported nearly 75 percent of all polio cases worldwide.
"Today more than a billion African people are at the cusp of a future where wild polio is a disease of the past," he said. "We're not done. We're in pursuit of an even greater triumph — a world without polio. I can't wait."
Scientist Bill Nye talked about some people's reluctance to use vaccines, which he called a dangerous issue around the world. "As the conversation around vaccines becomes more hostile, we're seeing an increase in outbreaks of preventable diseases. It's not just measles. It's rotavirus. Tetanus. Even polio," he said. However, he said: "The science on vaccinations is settled. There is no dispute."
Look even just at what Rotary and its partners have achieved since 1988, when the GPEI was formed, Nye said. Three decades ago, the disease affected 350,000 children in one year. Because of massive vaccination campaigns around the world, the number of polio cases has decreased by more than 99.9 percent.
"That's about as concrete as evidence gets for preventative medicine," Nye said.
Rotary's 2019 World Polio Day Global Online Update highlights the frontline workers who make polio eradication possible and the milestones that the program achieved this past year.
2019 proves that challenges remain
Despite these accomplishments, polio cases are rising in areas of Afghanistan and Pakistan that face tremendous challenges: They are difficult to get to and travel in, they are often not secure enough for vaccinators to do their work, and people are highly mobile. In all of 2018, these two countries reported just 33 wild poliovirus cases. The 2019 case count is so far 88, and health experts predict more cases to come.
Michel Zaffran, director of polio eradication at WHO, discussed the increased number of cases in Afghanistan and Pakistan. "At its core, polio eradication is very simple: If you vaccinate enough children in given areas, then the virus has nowhere to hide and eventually disappears," Zaffran said.
It gets more complicated, he said, when thousands of children are not being vaccinated in some areas. "The reasons vary greatly, district to district, in both countries," he added. "It could be because there is hampered access due to insecurity, lack of infrastructure, lack of clean water supply, inadequate planning of campaigns, community resistance, and other reasons."
To combat any further spread of the disease, Zaffran says health workers are evaluating each area to understand why a child is missed and making customized plans to overcome the area's specific challenges.
This approach is similar to how health experts overcame the last hurdles in India, which was declared polio-free in 2014.
"I encourage Rotary members everywhere to stick with it and stay optimistic," Zaffran said. "Keep raising funds and awareness, advocate with governments. We truly are on the cusp of eradicating a disease for only the second time in human history."
If it is eradicated, polio would follow smallpox as the second human disease eliminated from the world.
Rotary has contributed more than $2 billion to polio eradication since it launched the PolioPlus program in 1985, and is committed to raising $50 million a year for polio eradication activities. Because of a 2-to-1 matching agreement with the Bill & Melinda Gates Foundation, that means that $150 million a year goes toward fulfilling Rotary's promise to the children of the world: no child will ever again suffer the devastating effects of polio.
The Rotary International web site is: www.rotary.org
District 5160 is: www.rotary5160.org
The Durham Rotary Club site is: www.durhamrotary.org
The Rowel Editor may be contacted at: pbprice1784@gmail.com
The deadline for the Rowel 6:30 am on Wednesdays.
The Editor's photographs published in the Rowel are available, upon request, in their original file size. Those published were substantially reduced in file size.