and to introduce them to Durham Rotary.
Jen Liu has returned from his long trip.† He was recognized in the amount left to make him a Bell Ringer, although no one knew what that amount was.
Jim Patterson was recognized for his birthday with a song and a contribution of $10.00.
Glenn Pulliam was recognized for his tardiness tonight when President Steve was waiting for him to set up the audio-visual equipment.† He explained that his golf game ran late.† His contribution was $20.00
From Brian Gray, Paradise Rotary
Rebuilding of Paradise NEWS




The most destructive fire in US history. We need your help to bring back the Town of Paradise California. The fire was Nov 8, 2018. Many good things are happening.
The latest GRANT opportunities, and other things YOU can do to help Paradise recover from the Nov 8, 2018 deadly fire that wiped out 19,000 structures.
We have donated $50,000.00 USD to build sheds for those living in their RV's. Just imagine trying to rebuild your house...from a motor home! Where do you put your tools and material?
Donating to the annual Gold Nugget Queen contest for high school girls. A bit of normalcy in these trying times.

Today, Nov 8 2019, is the 1 year mark of the devastating fire.

We are just beginning to know where the real needs are in town.

Please send us your unused DDF funds. Send us proceeds from a fund raiser for us. We need a lot of help, and for a long, long time. Things are getting better, but that is relative.
Also from Brian Gray of the Paradise Rotary Club:
So, Feb 1, 2020 the Paradise Crab Feed will be held at the Chico Elks Lodge, like last year.
With a combined effort, we raised over $40,000 with a lot of Rotary Clubs pitching in and attending.
But, more importantly, we showed Rotary unity, and that Paradise would be renewed.
Can you, your Rotary friends, your family, your employees all help us this year?
Our Foundation 501c3 # is 26-2754805
Mailing address is:
The Paradise Rotary Foundation
45 Jan Court # 170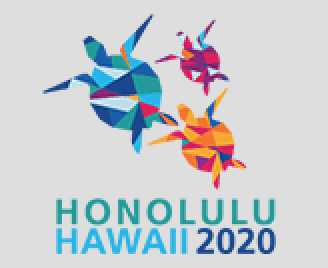 Aloha!
It is NOT too early to be planning to attend the Rotary International Convention in Honolulu Hawaii June 6-10, 2020! And, this is not something that can wait. While in Hamburg, Rotarians will get to register for next year's Convention in Honolulu, and now you can too.
Registration for the Honolulu 2020 Rotary Convention will open on June 1, 2019.
Rotarians everywhere can take advantage of this lowest rate at www.riconvention.org. To assist Rotarians in registering, attached is a description of how to complete registration for Honolulu 2020. Please note that you must have a My Rotary account to register, and that is easy to do with the instructions attached to this message. I've also attached a chart that shows pricing. This is the lowest, folks! I think I've attached enough info to help you to take advantage of this.
Tina

Tina Akins
District Governor 2019-2020
Rotary International District 5160
925-260-8462
Tina@Rotary5160.org
<![if !supportLineBreakNewLine]>
<![endif]>
PROGRAM
The program was primarily a planning session for the Crab Feed.† However, Larry Bradley first introduced Keaton Denlay, who gave us a quick presentation about changes to the Butte County Voting Process.
The remainder of the meeting was in regard to our upcoming 17th annual Crab Feed, January 18th. The committee co-chairs for the event are Kristen Cargile and Jessica Thorpe. Chris Hatch, our retired chair, has agreed to serve as a senior advisor and work with Roy Ellis on silent auction items.

Kristen spoke about the biggest change to the event which is that tickets will be on sale through Eventbrite, starting November 30th. This is the same website that the Paradise Rotary has successfully used for their crab feed for the past few years. In time this will streamline ticket sales. In addition, data will be collected so that emails can be sent to save the date and remind participants to purchase tickets on-line in future years. Please note that members will still be able to sell tickets to interested parties.

Durham Rotarians have the ability to pre-purchase their tickets, $65 for individual, $575 for a table of 8, up through December 6th (must be paid by this date also). A few things have changed with Eventbrite. Buyers will no longer have to pay a fee when making their purchase on the website. If people contact you regarding buying tickets, please either refer them to the Eventbrite website (see the cards that Kristen handed out) or have them email us at durhamrotaryca@gmail.com.
If attendees don't receive an email from the Eventbrite system, this means they do not have a ticket and should check in with Kristen.
To get to the Rotary Crab Feed on Eventbrite go to:† www.durhamcrabfeed.eventbrite.com.† Or you can go to:† www.eventbrite.com and the put the date of the event in the upper right space for it and it will get you there.† (This is based on my experimentation).
________________________________________________________________
Membership
Bring guests, who you think you can interest in becoming a member, to meetings.† Your dinner and your guestís dinner will be paid for by the Club.† In the meantime please invite Durham business owners and/or managers to one of our meetings.†
_______________________________________________________________
Must Be Present to Win Drawing:
President Steve drew Erick Hoilandís name.† He was present to win.
______________________________________________________________
Ten Years Ago
This was the Crab Feed.
President Mike called the meeting to order and led the pledge of allegiance.† After that everyone enjoyed crab, shrimp, pasta, etc.† The report is in the pictures below.† Oh, and as you will notice from some of the photographs, Congressman Wally Herger assisted with the serving.† Before we get to that there are a few business matters.
†
Rotary Foundation receives highest rating from Charity Navigator for 12th consecutive year
By Rotary International
For the 12th consecutive year, The Rotary Foundation has received the highest rating ó four stars ó from Charity Navigator, an independent evaluator of charities in the U.S.
The Foundation earned the recognition for demonstrating both strong financial health and commitment to accountability and transparency. Only one percent of the organizations Charity Navigator evaluates have received 12 consecutive 4-star evaluations.
"Attaining a 4-star rating verifies that The Rotary Foundation exceeds industry standards and outperforms most charities in your area of work", says Michael Thatcher, president and chief executive officer of Charity Navigator. "This exceptional designation sets the Foundation apart from its peers and demonstrates to the public its trustworthiness."
The rating reflects Charity Navigator's assessment of how the Foundation uses donations, sustains its programs and services, and practices good governance and openness.
The Rotary International web site is: www.rotary.org
District 5160 is: www.rotary5160.org
The Durham Rotary Club site is: www.durhamrotary.org
The Rowel Editor may be contacted at: pbprice1784@gmail.com
The deadline for the Rowel 6:30 am on Wednesdays.
The Editorís photographs published in the Rowel are available, upon request, in their original file size. Those published were substantially reduced in file size.