None tonight.
REPORTS AND ANNOUNCEMENTS
The Paradise Crab Feed will be held on February 1, 2020 at the Chico Elks Lodge. They are expecting 500 guests. They are looking for some big ticket auction items. The Durham Rotary will be helping by slicing tri tip at 6:00 pm. They need 6 Durham Rotarians to help. Dave Jesson, Ravi Saip, Steve Heithecker, Jen Liu, and Steve Abshire volunteered. Robert Olea will be loaning his electric meat slicer.
From Jon Dwyer, District Rotary Foundation Chair
District 5160 Foundation Day is happening soon:

Saturday January 25, 2020; 9:00 AM to 3:00 PM.
Pioneer High School, 1400 Pioneer Ave, Woodland, Ca 95776



Register NOW for Rotary Foundation Day
PLEASE do not forward this email - the Register NOW link above can only be used by you to register yourself and your partner/guest.
For Clubs that are planning on applying for a District or Global Grant for the 2020 – 2021 Rotary Year at least one person from the Club must attend for the Grants Mgt Training session on this day. This is the only time that the training will be offered.
All District Rotarians are also invited to learn more about the opportunities made available by The Rotary Foundation.
Sessions will cover in detail areas such as Donor Recognition, District Grants, Global Grants, and Club Qualification. Special sessions will be conducted for Area Foundation Ambassadors and Club Foundation Chairs, and prospective grantee presentations.
Jon Dwyer, District Rotary Foundation Chair 2020 – 2023
Jon@Rotary5160.org; 925-785-4664
President Steve and Jen Liu are signed up for it.  They welcome others.  Learn about applying for grants.
Fom Brian Gray of the Paradise Rotary Club:
So, Feb 1, 2020 the Paradise Crab Feed will be held at the Chico Elks Lodge, like last year.
With a combined effort, we raised over $40,000 with a lot of Rotary Clubs pitching in and attending.
But, more importantly, we showed Rotary unity, and that Paradise would be renewed.
Can you, your Rotary friends, your family, your employees all help us this year?
---
It's our biggest Rotary event of the year, your Passport to Adventure!
Ask anyone who's been to a district conference and you'll likely hear "I loved it!" Why? Take your pick… inspirational speakers, Rotary fellowship, awesome pre-conference activities, meaningful breakouts… it all adds up to a weekend you won't want to miss!
Register for 2020 District Conference - Passport to Adventure!
May 1 - 3, 2020 Sheraton Redding Hotel at the Sundial Bridge, Redding CA.  To register visit the District 5160 web site (www.rotary5160.org) and click on District Conference.


Want to see more? Check out the speakers, the agenda, the pre-conference activities. It's all there!  Visit the District 5160 web site and click on District Conference.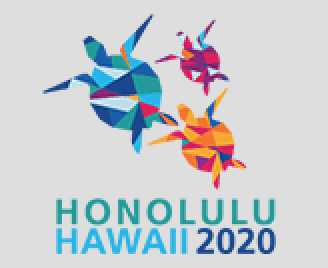 Aloha!
It is NOT too early to be planning to attend the Rotary International Convention in Honolulu Hawaii June 6-10, 2020! And, this is not something that can wait. While in Hamburg, Rotarians will get to register for next year's Convention in Honolulu, and now you can too.
Registration for the Honolulu 2020 Rotary Convention will open on June 1, 2019.
Rotarians everywhere can take advantage of this lowest rate at www.riconvention.org. To assist Rotarians in registering, attached is a description of how to complete registration for Honolulu 2020. Please note that you must have a My Rotary account to register, and that is easy to do with the instructions attached to this message. I've also attached a chart that shows pricing. This is the lowest, folks! I think I've attached enough info to help you to take advantage of this.
Tina

Tina Akins
District Governor 2019-2020
Rotary International District 5160
925-260-8462
Tina@Rotary5160.org
Membership
Bring guests, who you think you can interest in becoming a member, to meetings.  Your dinner and your guest's dinner will be paid for by the Club.  In the meantime please invite Durham business owners and/or managers to one of our meetings. 
---
PROGRAM
The program was Kristen Cargile's Crab Feed. 
 It is all in the photos below.
Preparation
The Feed
________________________________________________________________
Fourteen Years Ago
CRAB FEED
From all reports the Crab Feed was a success.  The members did an outstanding job of getting the food served.  Many members received complements from those attending.  Chris reported that the tentative figures show a profit of $4,670 however Frank Spiteri's costs have not been deducted and there is some additional ticket money to come in.  All members are asked to report to the treasurer whether they have already paid for their tickets and if not how many tickets they are to be charged for.  Absent any report, all members, as previously announced, will be charged for two tickets. 
Also, the members should know that when we went to the Market (formerly the Holiday Market) for more ice during the Crab Feed, the market, upon learning what it was for, donated $200 of services and merchandise (including the ice).  Thank them when you go into the market.
Fifteen Years Ago
The Crab Feed Photographs
Thanks to Kent Jackson (former member, now deceased) for the following photographs:
The Rotary International web site is: www.rotary.org
District 5160 is: www.rotary5160.org
The Durham Rotary Club site is: www.durhamrotary.org
The Rowel Editor may be contacted at: pbprice1784@gmail.com
The deadline for the Rowel 6:30 am on Wednesdays.
The Editor's photographs published in the Rowel are available, upon request, in their original file size. Those published were substantially reduced in file size.