Durham Rotary Club. P.O. Box 383 Durham Ca. 95938

Rotary International

President:

Mark Daniel Maloney

Rotary District 5160 Governor:

Tina Akins

Durham Rotary President:
Steve Heithecker

_____________

Rowel Editor: Phil Price
Rowel Publisher: Jen Liu

February 4, 2020

  

The  2020 Harvest Festival will be held on Sunday, September 13, 2020

<![if !supportMisalignedColumns]>
<![endif]>
2020 Calendar for Durham Rotary

F
e
b
r
u
a
r
y

1
2
3
4
Meeting
Emily Bateman
(Kelly Lotti)
5
6
7
8
9
10
11
Meeting
TBA
(Mike Wacker)
12
13
14
15
16
17
18
No Meeting
19
20
21
22
23
24
25
Meeting
TBA
(Mike Crump)
26
27
28
29

M
a
r
c
h

1
2
3
Meeting
TBA
(Roy Ellis)
4
6
7
8
9
10
11


No Meeting

12
13
14
15
16
17
18
Meeting
TBA
(Eric Hoiland)
19
20
21
22
23
24
25
No Meeting
26
27
28
29
30
31
| | |
| --- | --- |
| | President Steven Heithecker called the meeting to order. He asked Jessica Thorpe to lead us in the pledge, which she did. He then asked Larry Bradley to lead us in a song. He led us in singing "God Bless America". Jim Patterson then gave the invocation. |
FUTURE MEETINGS:
February 11th:  Mike Wacker about our "Rotary Helping Students Rebound" and gifts to teachers
February 18th:  No Meeting
February 25th:  Mike Crump
March 3rd:  No Meeting
March 10th:  Roy Ellis
March 17th: No Meeting
March 24th:  Eric Hoiland
March 31st:  No Meeting
April 7th:  Brenda Sohnrey.
April 14th:  6:00 pm at Chico Elks Lodge for the 100 Year Kickoff Event: Jennifer Jones, Rotary International Vice President, 2016 – 2017
April 21st:  No Meeting.
April 25th:  Rise Against Hunger packaging.
___________________
President Steve reported that a successful Board meeting had been held before the meeting.  We are doing well with money, having over $80,000 in our account.  We should be able to fund several projects.
The following officers were proposed by the Board, and where necessary, approved by the membership last week:
President 2020-21:  Jen Liu
President 2021-22:  Erick Hoiland
Treasurer 2020-21:  Steve Plume
Treasurer 2021-22:  Jessica Thorp
Secretary 2020-21   Glenn Pulliam
Secretary 2021-22:  Glenn Pulliam
President Steve reported one of his goals this year was increasing membership.  We are now up to 26 members.  His goal is to get to 30 members so bring people to meetings who we can convince to become members.
His other goal was increasing Paul Harris Fellowships.  The Board as determined that for every donation a member makes to Paul Harris Fellowship the Club will match that donation.  So if you donate $500 the Club will match it, getting you a Paul Harris Fellowship.
President Steve also showed a short video of Rotarians doing work around the world.
Jen Liu talked about how "Rise Against Hunger" project works.  The Board determined that the packing will be done by the Club on April 25, 2010.  Jen, who has been chairman of the project since we began it, needs someone to take over for next year (since he will be president).
The Board has determined that the bequest from the Dar Meyer estate will be used to help two students at CSUC.
Lastly, the Board determined that our district grant project will be providing Chromebooks to high school students.
Mike Wacker reported that they have $57,900 left in the "Rotary Helping Students Rebound" (from the fire in Paradise) fund.  It has been determined to divide that up into gifts of $450 to each of the teachers and let the teachers determine what it needs to be spent on for their students.  They will be the program next week.
VISITING ROTARIANS & GUESTS
President Steve introduced Red Badge member, Kelly Lotti and her guest, Emily Batemen.
NEXT MEETING
The next meeting will be next Tuesday, February 11h at the BCCC.  Mike Wacker will present a program about our "Rotary Helping Students Rebound" and gifts to teachers of the remaining funds.  He expects to have many of the teachers present.
_________________________________________________________________________
RECOGNITIONS
Phil Price contributed $39 for his 61st Anniversary, making him a Bell Ringer.
Dave Jessen contributed $43 for his anniversary.
Jen Liu who had organized the members to assist at Paradise Rotary's Crab Feed, failed to show up.  He explained that he was dog sitting for his daughter in New York.  Initially he requested to contribute $31 but volunteered to make it $131, making him a double Bell Ringer.
Steve Plume auctioned the Grinder for the rest of February and March.  Apparently there is little going on for members this time of year so bidding was weak and Steve kept the Grinder for $60.
Robert Olea auctioned a food slicer he had.  Kristen Cargile got it for $60.  Now, if my old one that I use at the Harvest Festival fails, I know where to borrow one for the Harvest Festival.
REPORTS AND ANNOUNCEMENTS
From District Governor, Tina Adkins:
To - All Fun-Loving Rotarians in District 5160
This all about Pre-District Conference activities. There are some GREAT ones! First things first, you'll need this link to register:

Register NOW for Pre-District Conference Activities at your 2020 District Conference, April 30 and May 1, 2020.  Go to the Passport to Adventure District Conference website, to check out details for these events.

Now. On to WHY you should pay attention! You know we're all about the 4-Way Test, right?
Does that include having fun? Let's see...
Is it the TRUTH?

Is it FAIR to all concerned?

Yes. Unless your golf game is one club short of a full set. We can only do so much.

Tours range from free to private and everything in-between

It's an e-bike so no pedaling required. '

Nuff

said

Will it build GOODWILL AND BETTER FRIENDSHIPS?

Will it be FUN for all concerned?
The Redding area is a north state gem. In a few short hours you can enjoy breathtaking landscapes, fresh air and enjoy a fun, 4-Way-Test-approved weekend getaway. My only problem will be deciding which events to sign up for :)


I can't wait to see you there!
District Governor Tina
<![if !supportLineBreakNewLine]>
<![endif]>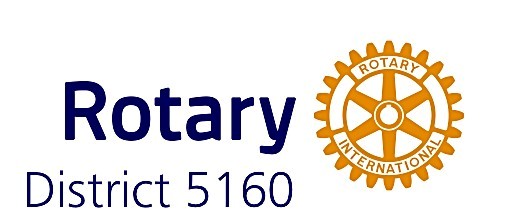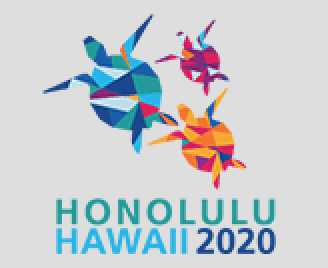 Aloha!
It is NOT too early to be planning to attend the Rotary International Convention in Honolulu Hawaii June 6-10, 2020! And, this is not something that can wait. While in Hamburg, Rotarians will get to register for next year's Convention in Honolulu, and now you can too.
Registration for the Honolulu 2020 Rotary Convention will open on June 1, 2019.
Rotarians everywhere can take advantage of this lowest rate at www.riconvention.org. To assist Rotarians in registering, attached is a description of how to complete registration for Honolulu 2020. Please note that you must have a My Rotary account to register, and that is easy to do with the instructions attached to this message. I've also attached a chart that shows pricing. This is the lowest, folks! I think I've attached enough info to help you to take advantage of this.
Tina

Tina Akins
District Governor 2019-2020
Rotary International District 5160
925-260-8462
Tina@Rotary5160.org
Membership
Bring guests, who you think you can interest in becoming a member, to meetings.  Your dinner and your guest's dinner will be paid for by the Club.  In the meantime please invite Durham business owners and/or managers to one of our meetings. 
<![if !supportLineBreakNewLine]>
<![endif]>
PROGRAM
Kelly Lotti introduced Emily Batemen, who talked about services provided to homeless and runaway youths.  She is employed by Youth for Change which is, if I understood this right, an umbrella under which several different groups provides a variety of these services.  The two she works with are 6th Street for Youth and Homeless Emergency Action Response Team (H.E.A.R.T.).  She described the services each provides.
_______________________________________________________________
Must Be Present to Win Drawing:
Roy Elis' name was drawn, but while he had been here he left before the drawing and so he was not here to win.  So the amount will be $40 next week.
______________________________________________________________
Twenty Years Ago
RECOGNITIONS:                                       
Al Lotspeich contributed $15.00 for his 15th Anniversary.
Jim Edward bid, in absentia, $50.00 for the Grinder, and won it.  Of course he doesn't know about it, yet.
Linda Landcaster started talking about a trip to Mazatlan and then was asked about a new, pre-owned automobile.  She ended up contributing $100 to her Paul Harris Fellowship.
Roy Ellis was asked about missing last week's meeting.  He said it was nothing and he will make it up.
After President Dave was done with recognitions, your editor, stood up and expressed how hurt he was that he hadn't been recognized for missing last week's meeting to take his wife to out on their 41st anniversary.  In fact he was so hurt that he only could bring himself to offer $20.00 in self recognition.  He suggested that if President Dave wanted any more he could contributed the difference.
President Dave, taking a leaf from your editor's book offered $20.00 for his anniversary which was last Friday, which he accused the substitute Sargent at Arms of failing to recognize.
He made it clear that it wasn't going any farther than the Rowel Editor.
 From Rotary International
Rotary and the Bill & Melinda Gates Foundation extending fundraising partnership to eradicate polio
Partnership will infuse an additional US$450 million into global polio eradication effort
EVANSTON, Il. (January 22, 2020) – Rotary and the Bill & Melinda Gates Foundation are renewing their longstanding partnership to end polio, announcing a joint commitment of up to $450 million to support the global polio eradication effort.
"Because of the efforts of Rotary and its partners, almost 19 million people are walking today who would have otherwise been paralyzed," said John Germ, Past President of Rotary International who leads Rotary's polio fundraising efforts. "By partnering with the Bill & Melinda Gates Foundation, we're ensuring that children in polio-affected countries get the lifesaving vaccines they need to be protected from polio for life. As the first organization to envision a polio-free world, Rotary is more committed than ever to delivering on our promise that one day, no child will ever again be paralyzed by polio."
To an audience of Rotary volunteer leaders from around the world, Bill Gates, co-chair of the Bill & Melinda Gates Foundation delivered a video message announcing the extension of a funding partnership forged more than a decade ago. Rotary is committed to raising $50 million per year over the next three years, with every dollar to be matched with two additional dollars from the Gates Foundation. This expanded agreement will translate into up to $450 million for polio eradication activities.
"The Gates Foundation's longstanding partnership with Rotary has been vital to fighting polio," said Mr. Gates in today's message to Rotary volunteers. "That's why we're extending our funding match, so every dollar that Rotary raises is met with two more. I believe that together, we can make eradication a reality."
In addition to the extended funding partnership with the Gates Foundation, Rotary is also announcing US$45 million in funding for polio eradication efforts in countries throughout Africa (Angola, Ethiopia, Mali, Nigeria, Somalia and South Sudan), and Asia (Afghanistan, Pakistan, Papua New Guinea, Pakistan and the Philippines). The funding will help support crucial polio eradication activities such as immunization and disease detection, research, and community mobilization.
Polio—a paralyzing and sometimes deadly disease—is on the verge of becoming the second human disease in history to be eradicated. This critical funding helps ensure that children in at-risk countries are protected from polio, and that the wild poliovirus is eliminated in the last two countries that continue to report cases.
While only Afghanistan and Pakistan continue to report cases of wild poliovirus, the remaining challenges to global eradication—like difficulty reaching children amid insecurity and conflict and weak health systems—have proven to be the most difficult. In order to meet these roadblocks head on and ensure the continuation of program efforts, funding and support from donors and world governments is imperative.
Rotary has contributed more than $2 billion to fight polio, including matching funds from the Gates Foundation, and countless volunteer hours since launching its polio eradication program, PolioPlus, in 1985. In 1988, Rotary formed the Global Polio Eradication Initiative with the World Health Organization, UNICEF, and the U.S. Centers for Disease Control and Prevention. The Gates Foundation and Gavi, the Vaccine Alliance later joined. When the initiative launched, there were 350,000 cases of polio every year. Today the incidence of polio has plummeted by more than 99.9 percent.
Anyone can be a part of the fight to end polio and have their donation to Rotary matched 2-to-1 by the Bill & Melinda Gates Foundation. Visit endpolio.org to learn more and donate.
About Rotary: Rotary brings together a global network of volunteer leaders dedicated to tackling the world's most pressing humanitarian challenges. We connect 1.2 million members from more than 35,000 Rotary clubs in almost every country in the world. Their service improves lives both locally and internationally, from helping those in need in their own communities to working toward a polio-free world. Visit Rotary.org and endpolio.org for more about Rotary and its efforts to eradicate polio.
The Rotary International web site is: www.rotary.org
District 5160 is: www.rotary5160.org
The Durham Rotary Club site is: www.durhamrotary.org
The Rowel Editor may be contacted at: pbprice1784@gmail.com
The deadline for the Rowel 6:30 am on Wednesdays.
The Editor's photographs published in the Rowel are available, upon request, in their original file size. Those published were substantially reduced in file size.