Durham Rotary Club. P.O. Box 383 Durham Ca. 95938

Rotary International

President:

Mark Daniel Maloney

Rotary District 5160 Governor:

Tina Akins

Durham Rotary President:
Steve Heithecker
Club Secretary - Glenn Pulliam
Club Treasurer - Steve Plume
Club Program - Eric Hoiland

_____________

Rowel Editor: Phil Price
Rowel Publisher: Jen Liu

February 25, 2020

  

The  2020 Harvest Festival will be held on Sunday, September 13, 2020

<![if !supportMisalignedColumns]>
<![endif]>
2020 Calendar for Durham Rotary

F
e
b
r
u
a
r
y

1
2
3
4
Meeting
Emily Bateman
(Kelly Lotti)
5
6
7
8
9
10
11
Meeting
Awarding Relief Fund Checks to PUSD
(Mike Wacker)
12
13
14
15
16
17
18
No Meeting
19
20
21
22
23
24
25
Meeting
Shari McCracken, Butte County CAO - financial situation in Butte Co
(Roy Ellis)
26
27
28
29

M
a
r
c
h

1
2
3


No Meeting

4
5
6
7
8
9
10
Meeting
Amanda Montgomery – Center for Learning and Resilience
(Eric Hoiland)
11
12
13
14
15
17
17


No Meeting

18
19
20
21
Spring District Training - Red Bluff
22
23
24
Meeting
TBA
(Steve Plume)
25
26
27
28
29
30
31
No Meeting
| | |
| --- | --- |
| | President Steven Heithecker called the meeting to order.  He asked your editor to lead us in the pledge, which he did.  Larry then led us in singing "God Bless America".  Jim Patterson gave the invocation. |
FUTURE MEETINGS:
March 3rd:  No Meeting
March 10th:  Eric Hoiland will present  Amanda Montgomery – Center for Learning and Resilience
March 17th: No Meeting
March 24th:  Steve Plume
March 31st:  No Meeting
April 7th:  Brenda Sohnrey.
April 14th:  5:30 pm at Chico Elks Lodge for the 100 Year Kickoff Event: Jennifer Jones, Rotary International Vice President, 2016 – 2017
April 21st:  No Meeting.
April 25th:  Rise Against Hunger packaging.
April 28th:  Daryl Polk
May 5th:  No Meeting
May 12th:  Patrick Ranch
___________________
If you are like me and never read the letters to the editor in the Chico ER you may have missed this, but a member noted that the letter to the left appeared in Tuesday's ER.  Thank you Mike.
President Steve showed a short video "Every Day Makes a Difference" from the Rotary Clubs of Great Britain & Ireland.
Again President Steve promoted the District Training Sessions next month.  See below for information on the sessions.
President Steve also noted that the period to submit District Grant Applications begins on March 1st and that we will be submitting an application.
Jim Kirks presented Dave Jessen an award for being Paul Harris Plus Four. 
VISITING ROTARIANS & GUESTS
Larry Bradley introduced Glen Eaton, President of Chico Rotary.
Jessica Thorp introduced Red Badge members, Kelly Lotti and Brenda Sohnrey.
Roy Ellis introduced Shari McCracken, Butte Co. Chief Admin Officer and Assistant Administrative Office Brian Ring who were here to present Roy's program tonight.
NEXT MEETING
There will be no meeting next week, March 3rd.
The next meeting will be next Tuesday, March 10th at the BCCC.  Eric Hoiland will present Amanda Montgomery – Center for Learning and Resilience __________________________________________________________________________
Chico Rotary 100th Year Kickoff Event
President Steve then introduced Glen Eaton, President of Chico Rotary.  He spoke about the 100 year Kickoff Event at the Chico Elks Lodge on April 14th.  There will be dinner and Jennifer Jones will speak. 
Jennifer is the President and CEO of Media Street Productions Inc., an award winning television production company in Windsor, ON. She is proud member of the Rotary Club of Windsor-Roseland and is a Past District Governor of District 6400.
Jennifer served as the Vice President of Rotary International in 2016-2017. She has served the organization as a training leader, moderator, committee vice-chair, coordinator and President's Representative. She also played a lead role in Rotary's rebranding effort as the Chair of the Strengthening Rotary's Advisory Group.
Currently, she is the co-chair of the End Polio Now – Make History Today campaign to raise $150-million dollars and she is the promotions chair for the 2019 Rotary International Convention in Hamburg, Germany.
One of Rotary International's most recognized communicators, Jennifer has presented keynote addresses and training workshops at hundreds of conferences across North America and in Russia, Panama, Thailand, Portugal, Finland, India, Sri Lanka, Spain, Australia, New Zealand, Fiji, England, Korea, Taiwan, Brazil, Greece, Italy and Germany.
Attendance at the Event is our meeting that date, it will begin at 5:30 pm at the Chico Elks Lodge.
Reservations will be required for this event.  Reservation sales will begin shortly.  I assume we will receive an email to that effect.  You will likely have to go on Chico Rotary's website  (www.chicorotary.com) to purchase your reservation.  It will be $50 per person.  Guests are welcome.
________________________________________________________________________
RECOGNITIONS
Glenn Pulliam spent the last three weeks in Mexico and missed a couple of meetings.  Since he is already a Bell Ringer he offered to contribute $100 to the Rotary International Foundation.
Membership
Bring guests, who you think you can interest in becoming a member, to meetings.  Your dinner and your guest's dinner will be paid for by the Club.  In the meantime please invite Durham business owners and/or managers to one of our meetings.
PROGRAM
Roy Ellis presented Shari McCracken, Butte Co. Chief Admin Officer and Assistant Administrator, Brian Ring. 
Shari spoke about the financial problems of the County due to the Camp Fire including the loss of substantial property tax.  They expect it will take 20 years before Paradise rebuilds (produces property taxes) to where it was before the Fire.
Brian spoke about the current research by Butte County and the City of Chico as to whether Community Choice Aggregation (CCA) could be a good opportunity for its communities.  
Community Choice Aggregation (CCA) is a program that allows cities, counties and other qualifying governmental entities to purchase and/or generate electricity for their residents and businesses. If a local CCA is formed, it would purchase and/or generate electricity for customers and PG&E would continue to deliver the electricity and provide meter reading, billing, and maintenance services for CCA customers. The transition from PG&E to a CCA is seamless, and day-to-day, most customers will not notice any changes other than a CCA line item on their utility bill that replaces the PG&E electricity generation charges.  The expectation is that power would be cheaper, because there will be no dividends to distributed to stock holders.
_______________________________________________________________
Must Be Present to Win Drawing:
Norm Larson's name was drawn, but he was not here to win.  So the amount will be $60 next week.
______________________________________________________________
REPORTS AND ANNOUNCEMENTS
Northern Spring Training Assembly - Red Bluff
March 21, 2020.

Location:
Tehama County Dept of Education
1135 Lincoln Street
Red Bluff, CA 96080

Registration 8:30
Program 9:00 AM - 2:00 PM
Lunch will be provided
Please contact Dave Jessen 530-891-6827 for carpool information.
Southern Spring Training Assembly - Fairfield
April 4th, 2020

Location:
Fairfield High School
205 E Atlantic Avenue
Fairfield, CA 94533

Registration 8:30
Program 9:00 AM - 2:00 PM
Lunch will be provided
Please contact Jen Liu 530-895-3607 for carpool information.
Eric will be attending the Southern Spring Training Assembly with Jen Liu, due to a date conflict with the Northern date, which is closer.  He encouraged all members to attend one.  It was originally reported to me, and hence in prior Rowel's that registration was required.  However, I have never received the usual email with a place to click on to access registration.  And I have examined the District website (www.rotary5160.org) and found no place to register for these training sessions, so I think the prior information reported to me was in error.  In fact, the listing on the District's calendar
<![if !supportLists]>· <![endif]>Log-in to DACDB
<![if !supportLists]>· <![endif]>Click on DISTRICT tab
<![if !supportLists]>· <![endif]>Click on Calendar icon
<![if !supportLists]>· <![endif]>Select District Event
provides for registration at 8:30 am, immediately before the session.
A note from Jen Liu: Many times, your email server will filter emails from mass distribution such as the ones from District 5160 to your SPAM email folder. You may find this missing email in your SPAM folder.
From District Governor, Tina Adkins:
To - All Fun-Loving Rotarians in District 5160
This all about Pre-District Conference activities. There are some GREAT ones! First things first, you'll need this link to register:


Register NOW for Pre-District Conference Activities at your 2020 District Conference, April 30 and May 1, 2020.  Go to the Passport to Adventure District Conference website, to check out details for these events.



Now. On to WHY you should pay attention! You know we're all about the 4-Way Test, right?
Does that include having fun? Let's see...
Is it the TRUTH?

Is it FAIR to all concerned?

Yes. Unless your golf game is one club short of a full set. We can only do so much.

Tours range from free to private and everything in-between

It's an e-bike so no pedaling required. '

Nuff

said

Will it build GOODWILL AND BETTER FRIENDSHIPS?

Will it be FUN for all concerned?
The Redding area is a north state gem. In a few short hours you can enjoy breathtaking landscapes, fresh air and enjoy a fun, 4-Way-Test-approved weekend getaway. My only problem will be deciding which events to sign up for :)


I can't wait to see you there!
District Governor Tina
<![if !supportLineBreakNewLine]>
<![endif]>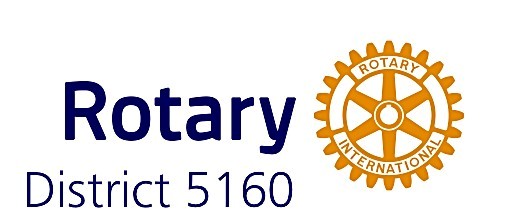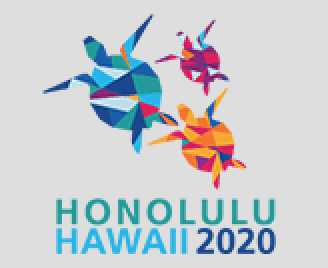 Aloha!
It is NOT too early to be planning to attend the Rotary International Convention in Honolulu Hawaii June 6-10, 2020! And, this is not something that can wait. While in Hamburg, Rotarians will get to register for next year's Convention in Honolulu, and now you can too.
Registration for the Honolulu 2020 Rotary Convention will open on June 1, 2019.
Rotarians everywhere can take advantage of this lowest rate at www.riconvention.org. To assist Rotarians in registering, attached is a description of how to complete registration for Honolulu 2020. Please note that you must have a My Rotary account to register, and that is easy to do with the instructions attached to this message. I've also attached a chart that shows pricing. This is the lowest, folks! I think I've attached enough info to help you to take advantage of this.
Tina

Tina Akins
District Governor 2019-2020
Rotary International District 5160
925-260-8462
Tina@Rotary5160.org
Also from Tina:
Dear Rotarians,

The 2019-20 District Directory is completed. It's stored as a pdf on our district website, under Resources. You can also access the pdf by clicking HERE. I hope those of you who prefer a printed directory will download and print it for your personal use. As an FYI, the 2020-21 directory will be a return back to the printed version.

Thanks,
DG Tina
Editor's Note:  The District website is at:  www.rotary5160.org. To get the directory click on "Resources" and then on "District Directory".
Twenty Years Ago
RECOGNITIONS:                                                     
Steve Greenwood was recognized for his and Keri's  18th anniversary.  He paid $20.00.
Jim Patterson attended Clergy School.  He said he was learning how to collect money from secular people.  He also baptized his third grandchild.  Somehow it didn't cost him anything.
Roy Ellis confessed to having been to Hawaii.  He handed to President Dave a can of macadamian nut brittle as a gift for next December's auction.  However, upon being questioned, he admitted to buying it at the San Francisco airport.  President Dave found that the can had been opened and had only three pieces of brittle left in it.  Roy paid $50.00.
Bill Apger, however, paid only $20.00 for his trip to Las Vegas and the Grand Canyon.
Jim Edwards complained again about losing the Grinder to Georgie when he won it by bidding in  absentia and then in his further absence it was sold out from under him.  He still thinks that he is entitled to the excess over his bid that Georgie paid.  Roy thought that since he was doing the bidding for Jim, in absentia that he should share in the protection of the Grinder from the trip discussed above.  It was pointed out that the rule is that to be protected it is not enough that you bought it, you must have it in you procession. 
Nice try Jim and Roy.
From Rotary International
International delegation of Rotary

leaders

visits Pakistan in support of polio eradication
Meetings with Prime Minister Imran Khan, Minister of Health Zafar Mirza and other Pakistani leaders centered around the country's renewed effort to eliminate polio
ISLAMABAD, Pakistan. (February 6, 2020) – A delegation of Rotary International leaders from around the world traveled to Pakistan this week to meet with government leaders including Prime Minister Imran Khan, Minister of Health Dr. Zafar Mirza, Army Chief of Staff General Qamar Javed Bajwa and Dr. Rana Safdar, head of Pakistan's Polio National Emergency Operations Centre.
The Rotary delegation included Holger Knaack, Rotary International President 2020-21; K.R. "Ravi" Ravindran, Trustee Chair of the Rotary Foundation 2020-21; and Michael K. McGovern, Chair of Rotary's International PolioPlus Committee. The group was accompanied by incoming Rotary Foundation Trustee Aziz Memon, who leads efforts for Rotary's Pakistan PolioPlus program.
The government leaders praised Rotary for its prominent role in polio eradication and for providing vital financial support to Pakistan and other polio-threatened countries. Rotary members have contributed more than $2.1 billion dollars and countless volunteer hours to ending polio.
Rotary is the organization credited with initiating the global effort to eradicate polio. When Rotary formed the Global Polio Eradication Initiative (GPEI) in 1988, there were more than 350,000 cases of polio annually around the world. Today, due to the efforts of Rotary, its partners and world governments, the incidence of polio has plummeted by more than 99.9 percent.
In this week's meetings, the Prime Minister acknowledged recent challenges in the effort to rid Pakistan of polio, and confirmed that Pakistan considers polio eradication among its highest priorities. The Government of Pakistan has already taken a series of highly effective organizational steps to manage the polio vaccination program and provide much-needed resources to ensure the resurgence of polio in Pakistan is put to an end. General Bajwa assured the Rotary delegation of the unwavering support and cooperation of both the Army and the civil forces to ensure that every child in every community throughout Pakistan is reached with the lifesaving polio vaccine.
Dr. Zafar Mirza, Minister of Health of Pakistan confirmed the country's improved efforts to eradicate polio, noting that during the last round of national polio immunizations, approximately 40 million children were vaccinated.
Mr. Holger Knaack expressed his satisfaction with the visit and efforts by the Government of Pakistan to eliminate polio, stating, "We are grateful to have had the opportunity to meet with key leaders in Pakistan to learn about renewed efforts to eradicate the disease once and for all. We're confident that with the support of the government and the Army, that Pakistan will get the job done."
Mr. KR "Ravi" Ravindran agreed, stating, "Polio eradication is a massive effort that will require all elements of society to band together and work towards our ultimate goal of ensuring no child ever again is paralyzed by polio."
During their visit, the Rotary delegation met with local Rotary leaders from Pakistan, which is home to more than 230 Rotary clubs and nearly 3400 Rotary members. They engaged with some of the major donors of the GPEI, and visited the National Emergency Operations Centre, where a high-tech data collection system monitored progress in real time.
While only Afghanistan and Pakistan continue to report cases of wild poliovirus, the remaining challenges to global eradication—such as difficulty reaching children amid insecurity and conflict and weak health systems—have proven to be the most difficult. In order to meet these roadblocks head on and ensure the continuation of program efforts, funding and support from donors and world governments is imperative.
_________________________________________________________
Accessing Member Information on the Club Website
As you know the Club has a website that you can access for club information including the weekly edition of the Rowel.  One of the tabs is the club roster which lists the names of the members.  In the past you could click on a member's name and a page appears with the member's information including address, phone numbers, email addresses, etc.  To keep that information private you now have to access the District and Club database.
The District and Club database was developed to assist districts and clubs to meet their administrative reporting requirements to Rotary International, and to foster easier communications within the district for the district leadership, district committees, club leadership, and of course the members of Rotary Clubs.
Here is how:
To access the individual member information in the club roster on the Club's website, click on your name on the list.  The following will appear:
Please follow these steps to access member information:
· Click on DACDB link to log-in to the district web site
· Click on My Club tab
· Click on Club Member icon
_____________________________________________________________________________________
Click on DACDB and the following will appear:
DACdb
The District and Club database was developed to assist districts and clubs to meet their administrative reporting requirements to Rotary International, and to foster easier communications within the district for the district leadership, district committees, club leadership, and of course the members of Rotary Clubs.
Sign In
<![if !vml]><![endif]>

User Name:

(Usually your EMail address)

Password:

(Usually your RI MemberID or Last Name)

Club Number:

Not required unless you are an AG or District Officer

Remember Me:

DO NOT check this on public systems (e.g., libraries, internet cafes)
Enter your email address.  If you have a password insert it and click on "Login" above.  Assuming you do not have a password click on "Forgot Password", above, and the following will appear:
If you forgot your password, you may reset your password using this request form.

An email will be sent to you with a link. By clicking on that link you can enter a new password for your account.

Enter your User Name below and we'll immediately send the password reset email to your preferred email address. The email should arrive within several minutes.
<![if !supportLineBreakNewLine]>
<![endif]>
| | |
| --- | --- |
| Enter your User Name here: | |
| | (Note: This is usually your email address) |
Enter your email address above and click on "Submit".  Then check your email.  You will receive the following email.
Dear Philip,

You have requested that your DaCdb password be reset from IP: 73.2.122.189. Please click here to reset your DaCdb password.

This reset request will be valid for 24 hours, after which this link will no longer work.

If you prefer to not click on the link above, copy and paste this URL into your web browser:
https://www.dacdb.com/Login/ResetPassword.cfm?ResetID=73AFAE55-9EA3-F827-D03FD4E2C6EED331

This is an automated email - please do NOT respond to this email.

Regards,
DaCdb Support
Click on "click here" in the first paragraph in the email and you will see the following:
Reset My Password
To reset your password, please enter it twice in the fields below:
| | |
| --- | --- |
| Enter your new Password here: | |
| Enter your new Password again here: | |
Type in a password and click the left hand box that appeares below.  Then you can log in to the District's secure webpage and proceed to Durham Rotary and click on the "Members" box to get to the individual roster information.
The Rotary International web site is: www.rotary.org
District 5160 is: www.rotary5160.org
The Durham Rotary Club site is: www.durhamrotary.org
The Rowel Editor may be contacted at: pbprice1784@gmail.com
The deadline for the Rowel 6:30 am on Wednesdays.
The Editor's photographs published in the Rowel are available, upon request, in their original file size. Those published were substantially reduced in file size.