Durham Rotary Club. P.O. Box 383 Durham Ca. 95938

Rotary International

President:

Mark Daniel Maloney

Rotary District 5160 Governor:

Tina Akins

Durham Rotary President:
Steve Heithecker
Club Secretary - Glenn Pulliam
Club Treasurer - Steve Plume
Club Program - Eric Hoiland

_____________

Rowel Editor: Phil Price
Rowel Publisher: Jen Liu

March 10, 2020

  

The  2020 Harvest Festival will be held on Sunday, September 13, 2020

<![if !supportMisalignedColumns]>
<![endif]>
2020 Calendar for Durham Rotary

M
a
r
c
h

1
2
3


No Meeting

4
5
6
7
8
9
10
Meeting
Amanda Montgomery – Center for Learning and Resilience
(Eric Hoiland)
11
12
13
14
15
17
17


No Meeting

18
19
20
21
Spring District Training - Red Bluff
22
23
24
Meeting
Italian Cottage and Paradise School District board meeting.

 

25
26
27
28
29
30
31
No Meeting

A
p
r
i
l

1
2
3
4
5
6
7
Meeting
Harold Landon on Buzz Bee
(Steve Plume)
8
9
10
11
12
13
14
Meeting
Chico Club's 100 Years Kick Off Event at Elks Lodge
15
16
17
18
19
20
21
No Meeting
22
23
24
25
Rise Against Hunger Event at Durham High School
26
27
28
Meeting
TBA
(Daryle Polk)
29
30
31
| | |
| --- | --- |
| | President Steven Heithecker called the meeting to order.  He asked Roy Ellis to lead us in the pledge, which he did.  Larry then led us in singing "Home on the Range".  Jim Patterson gave the invocation. |
FUTURE MEETINGS:
March 17th: No Meeting
March 24th:  Italian Cottage and Paradise School District board meeting.  See details in Next Meeting.
March 31st:  No Meeting
April 7th:  Steve Plume will present Harold Landon on Buzz Bee
April 14th:  5:30 pm at Chico Elks Lodge for the 100 Year Kickoff Event: Jennifer Jones, Rotary International Vice President, 2016 – 2017
April 21st:  No Meeting.
April 25th:  Rise Against Hunger packaging.
April 28th:  Daryl Polk
May 5th:  No Meeting
May 12th:  Patrick Ranch
President Steve was out of videos to show, so we had none tonight.
Jen Liu reported on his attendance at this year's PETS (President Elect Training Seminar) conference.  He noted that Polio Plus will be emphasized this next Rotary year.  Polio Plus, which began in the Philippines in 1979, became a Rotary International project in 1985.  RI has extended the deadline to make the world polio free to 2022.  There are still 2 countries that report polio cases, Afghanistan and Pakistan.  The plan is to vaccinate all children in these countries this year, but there are major problems in doing so.  Because of the lack of electricity, special containers had to be developed to keep the vaccine cold in rural areas.  This costs money.  Bill and Melinda Gate, through their foundation, have promised to match money donated to Rotary International by contributing $2 for every $1 donated to RI.
Kelly Lotti, Steve Heithecker and Dave Jessen attended a meeting of Paradise Rotary.  It was reported to them that the Paradise school teachers liked how we distributed our remaining donations by dividing it up to each teacher.
Kelly's visitation to Paradise Rotary completed her Red Badge requirements.  President Steve presented her Blue badge to her.  It cost her a $10 donation.
Larry Bradley will be conducting interviews of students for Camp Royal at 8:00 am on next Monday, March 16th at Durham High School.  We have 4 places at Camp Royal this year.
<![if !vml]>
<![endif]>
Steve Plume presented a $1,500 check to Brenda Segert for the Durham High School Safe & Sober graduation party.
VISITING ROTARIANS & GUESTS
Jessica Thorp introduced Red Badge member Brenda Sohnrey and guest Brenda Segert (see above).
Ravi Saip introduced Red Badge member Kelly Lotti.
Eric Hoiland introduced Amada Montgomery who was here to present his program tonight.
NEXT MEETING
There will be no meeting next week, March 17th.
The next meeting will be next Tuesday, March 24th.  It will begin at 4:45 pm at the Italian Cottage on the Skyway.  Following dinner we will proceed to the Paradise School District board meeting arriving by 6:30 pm.  The Paradise School Board meets in the multipurpose room at the Paradise Ridge Elementary School.  It is located at 5657 Recreation Drive in Paradise.  They want to thank us for our assistance to their schools and teachers following the Camp Fire.  To get to the meeting drive up the Skyway, turn right on Pearson and right on Recreation Drive (a little over a half mile).
__________________________________________________________________________
Chico Rotary 100th Year Kickoff Event
The 100 year Kickoff Event will be a dinner at the Chico Elks Lodge on April 14th.  There will and Jennifer Jones will speak. 
Jennifer is the President and CEO of Media Street Productions Inc., an award winning television production company in Windsor, ON. She is proud member of the Rotary Club of Windsor-Roseland and is a Past District Governor of District 6400.
Jennifer served as the Vice President of Rotary International in 2016-2017. She has served the organization as a training leader, moderator, committee vice-chair, coordinator and President's Representative. She also played a lead role in Rotary's rebranding effort as the Chair of the Strengthening Rotary's Advisory Group.
Currently, she is the co-chair of the End Polio Now – Make History Today campaign to raise $150-million dollars and she is the promotions chair for the 2019 Rotary International Convention in Hamburg, Germany.
One of Rotary International's most recognized communicators, Jennifer has presented keynote addresses and training workshops at hundreds of conferences across North America and in Russia, Panama, Thailand, Portugal, Finland, India, Sri Lanka, Spain, Australia, New Zealand, Fiji, England, Korea, Taiwan, Brazil, Greece, Italy and Germany.
The Event will begin at 5:30 pm at the Chico Elks Lodge.  President Steve is encouraging members to attend, but is not requiring it.  However it, since it is our normal meeting night, we will not have a meeting that night.  Attendance will take the place of out meeting.
Reservations will be required for this event.  You will have to go on Chico Rotary's website  (www.chicorotary.com) to purchase your reservation.  When the Chico Rotary's page comes up, you will see a box at the top "Buy Tickets"  Click on that and proceed to purchase your tickets.  It will be $50 per person.  Guests are welcome.
________________________________________________________________________
RECOGNITIONS
Jen Liu was sitting at a table by himself, with 4 empty chairs.  He contributed a $1 for each empty chair.
Mike Crump missed some meetings.  He was getting his knees replaced.  He contributed $20.
President Steve expressed his displeasure that there were no birthdays to recognize this month.  He noted that there are 7 next month.
Membership
Bring guests, who you think you can interest in becoming a member, to meetings.  Your dinner and your guest's dinner will be paid for by the Club.  In the meantime please invite Durham business owners and/or managers to one of our meetings.
PROGRAM
Eric Hoiland presented Amanda Montgomery.  She is the Director of the Center for Learning and Resilience.  It is located in the old justice courthouse at 655 Oleander Ave., Chico
The Center will provide services, education and support to children (basically 5 years of age and younger) who have suffered ACEs (Adverse Childhood Experiences).  Also to adults that impact the lives of the young children. It will be founded in research and embody compassion. Services will include counseling, playgroups, case management, child assessment, and groups for families. Professionals will also expand their knowledge and approaches through trauma-responsive training.
Butte County has one of the highest rates of ACEs in the State.  It contributes to poor long-term health problems as the children grow into adulthood.
_______________________________________________________________
Must Be Present to Win Drawing:
Dave Jessen's name was drawn and he was here to win.  So he received the accumulated $60.
______________________________________________________________
REPORTS AND ANNOUNCEMENTS
Durham High School Baseball Fundraiser
There will be a fundraiser for the Durham High varsity and junior varsity baseball teams.  It will be the 1st Annual Chili & BBQ Cook Off at the Durham High School Baseball field on March 21, 2020.  It will start at 10:00 am with a J.V. game at Varsity field.  Then at 12:00  pm there will be a Varsity game at Varsity field. 
Meanwhile, at 11:00 am chili venders open.  There will be a chili and BBQ cook off with the winners selected by public vote.  The venders will close at 3:00 pm. 
Durham High School Library Fundraiser
Patrick Ranch Fundraiser
This is for another entity we support.  In fact, our May 12th meeting will be at the Ranch.  The following is one their biggest fundraise of the year.
For information contact President Steve or myself.
_________________________________________________________________________
Northern Spring Training Assembly - Red Bluff - Cancelled
March 21, 2020.

Southern Spring Training Assembly – Fairfield - Cancelled
March 28, 2020
Email from Tina Akins, DG:
To all Rotarians in District 5160,
Good morning. I have this morning's news regarding upcoming events around the district.

The District Assemblies scheduled on March 21 in Red Bluff and April 4 in Fairfield will NOT take place.
District Trainer Claire Roberts is working with the presenters scheduled to speak at the Assemblies to create ways to share the content of their presentations in a different way. We are considering webinars or Zoom calls, for example. Please watch for additional info as these plans are developed.
The Redding Passport to Adventure District Conference, May 1-3, has been cancelled/postponed.
The District Governor Line is working hard to figure out what's next. When can we have a conference? How do we structure it to insure a wonderful experience? Stay tuned for details as we put the pieces of the puzzle together.

These decisions were made by the District Governor line -- DG Tina, DGE Mark, DGN Kathy and DGND Suzanne -- in consultation with Past District Governors. We all face the challenge of a daily response to the uncertainty about the Coronavirus pandemic. Please know these decisions were NOT made lightly. Our primary concern is the health and safety of all: you, your families, and the communities in which these events would have been held.
I want to thank each of you who sent in comments. Your thoughts are appreciated. And a big thank you goes to the PDG advisory committee, who continues to offer their advice and support.
PS: for a list of clubs and recent decisions re club meetings and events, see the EVENT UPDATE LIST on our district website. Got changes? Send them to me asap.


Sincerely,
DG Tina


Tina Akins
District Governor 2019-2020
Rotary International District 5160
925-260-8462
Tina@Rotary5160.org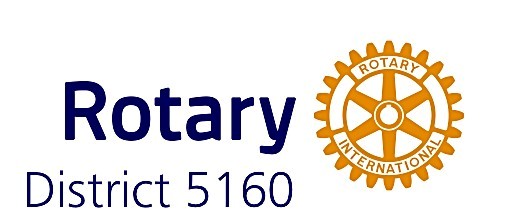 <![if !supportLineBreakNewLine]>
<![endif]>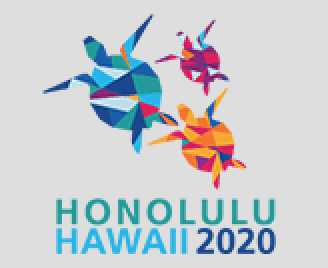 Aloha!
It is NOT too early to be planning to attend the Rotary International Convention in Honolulu Hawaii June 6-10, 2020! And, this is not something that can wait. While in Hamburg, Rotarians will get to register for next year's Convention in Honolulu, and now you can too.
Registration for the Honolulu 2020 Rotary Convention will open on June 1, 2019.
Rotarians everywhere can take advantage of this lowest rate at www.riconvention.org. To assist Rotarians in registering, attached is a description of how to complete registration for Honolulu 2020. Please note that you must have a My Rotary account to register, and that is easy to do with the instructions attached to this message. I've also attached a chart that shows pricing. This is the lowest, folks! I think I've attached enough info to help you to take advantage of this.
Tina

Tina Akins
District Governor 2019-2020
Rotary International District 5160
925-260-8462
Tina@Rotary5160.org
Also from Tina:
Dear Rotarians,

The 2019-20 District Directory is completed. It's stored as a pdf on our district website, under Resources. You can also access the pdf by clicking HERE. I hope those of you who prefer a printed directory will download and print it for your personal use. As an FYI, the 2020-21 directory will be a return back to the printed version.

Thanks,
DG Tina
Editor's Note:  The District website is at:  www.rotary5160.org. To get the directory click on "Resources" and then on "District Directory".
Twenty Years Ago
INTERACT CLUB:
Also introduced were Tara and Erika of the Durham High School Interact Club.  Tara spoke briefly about current Interact Club activities.
RECOGNITIONS:  
President Dave talked to a lot of members about their activities but only Linda Landcaster paid anything.  She was recognized for her birthday.  She elected to pay $10.00 rather than have anyone sing "Happy Birthday" to her.
Clint Goss reported that he spent a week working at Honey Lake and another few days at Jonesville snowmobiling with Tom Vanella.  They contended that they held a Rotary meeting but were missing a bell.  That happens around here often enough.
From Rotary International
Incoming RI president announces 2020-21 presidential theme
By Ryan Hyland
Rotary International President-elect Holger Knaack is encouraging Rotarians to seize the many opportunities Rotary offers to enrich their lives and the communities they serve.
Knaack, a member of the Rotary Club of Herzogtum Lauenburg-Mölln, Germany, revealed the 2020-21 presidential theme, Rotary Opens Opportunities, to incoming district governors at the Rotary International Assembly in San Diego, California, USA, on 20 January.
Rotary isn't just a club for people to join, but rather "an invitation to endless opportunities," said Knaack, who becomes president on 1 July. He emphasized that Rotary creates pathways for members to improve their lives and the lives of those they help through service projects.
"We believe that our acts of service, big and small, create opportunities for people who need our help," Knaack said. He added that Rotary creates leadership opportunities and gives members the chance to travel the world to put their service ideas into action and make lifelong connections. "Everything we do opens another opportunity for someone, somewhere," said Knaack.
Changing for the future
Knaack also urged members to embrace change so Rotary can expand and thrive. Rather than setting a specific target for increasing the number of members, Knaack said he's asking clubs and districts to think about how to grow in a sustainable and organic way. He wants clubs to focus on keeping current members engaged and adding new members who are the right fit for their club.
We will capture this moment to grow Rotary, making it stronger, more adaptable, and even more aligned with our core values.
 "We need to stop thinking of new members as people we can mark down as statistics and then forget about," Knaack said. "Every new member changes us a little bit. That person brings a new perspective, new experiences. We need to embrace this constant renewal. We will grow stronger as we learn from new members."
Knaack pointed to Rotary's Action Plan as a compass that can guide clubs as they evolve. He recommended that every club have a strategic plan meeting at least once a year. At that meeting, clubs should ask where they want to be in five years and how they can bring more value to their members.
Knaack also wants to see more women in leadership roles and see Rotaractors play an integral role in how new clubs are formed and run. He encouraged district leaders to create new club models and rethink what it means to be in Rotary, and allow young people to be the architects of these new clubs.
"We have to be open to new approaches, and creating unique clubs for younger people is just part of the solution," said Knaack. "Let Rotaractors decide what kind of Rotary experience works best for them. These young people are bright, energetic, and they get things done."
In stressing the need for Rotary members to embrace change, Knaack noted that time won't slow down for Rotary: "We will not let rapid change defeat us. We will capture this moment to grow Rotary, making it stronger, more adaptable, and even more aligned with our core values."
_________________________________________________________
The Rotary International web site is: www.rotary.org
District 5160 is: www.rotary5160.org
The Durham Rotary Club site is: www.durhamrotary.org
The Rowel Editor may be contacted at: pbprice1784@gmail.com
The deadline for the Rowel 6:30 am on Wednesdays.
The Editor's photographs published in the Rowel are available, upon request, in their original file size. Those published were substantially reduced in file size.