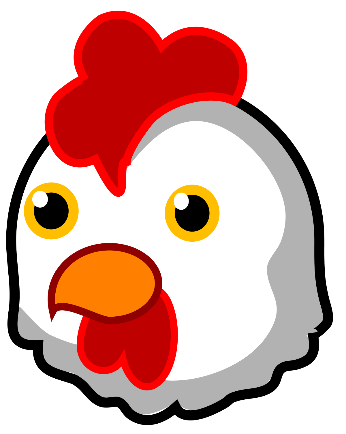 The Chicken Report
The Rotary Club of Durham
Phil Price, Editor
This is not a Rowel
FUTURE MEETINGS:
All meetings at 6:00 pm, unless otherwise noted.
June 29th:  The Demotion at the BCCC.  Spouses invited.
July 13th:  @BCCC
July 27th:  @BCCC
Aug 10th:  @BCCC
Aug 24th:  @BCCC
Aug 31st:  @BCCC
Sept 14th: @Durham Park – Harvest Festival Planning
Sept 18th: 8:00 AM @ Durham Park  - Harvest Festival Setup
September 19th:  6:30 AM @ Durham Park - Harvest Festival
The Rotary Club of Durham met in the Durham Park for a Chicken in the Park dinner on June 22, 2021.  This was not a meeting.  It was a social gathering.  President Jen wanted a little social get together.  So we had chicken in a barrel in the Durham Park with bread and salad.    
This gathering was even more casual than the last one as there was no pledge.  However, Larry Bradley was asked to give an invocation, which he did.  He also led us in singing "God Bless America".
Next Meeting
Our next club meeting will be the Demotion on June 29th .  It will be at the Butte Creek Country Club.  Yes, at the BCCC.  And spouses are invited.
Jim Kirks Memorial Service
There will be a memorial service for Jim Kirks on August 28th at 2:00 pm in the Faith Lutheran Church in Chico.  The Church is located at 667 East 1st Avenue, Chico.  A luncheon is to follow.  There will be more information in later Rowel's.
The Rotary Foundation Donations
When every Rotarian gives every year, no challenge is too great for us to make a difference. The minimum gift to The Rotary Foundation is $25.00. An annual $100.00 gift is a sustaining member. Once your donations accumulate to $1,000 you become a Paul Harris Fellow.
It is possible to learn more about The Rotary Foundation on the Rotary web site.
Your gift can be made online or by sending Steve Plume a check made out to The Rotary Foundation to Durham Rotary, P.O. Box 283, Durham, California 95958.
From District Governor Elect Kathy Suvia
To: All in Rotary District 5160

Great Scott! Dr. Emmett Brown aka "Doc" was right. When one puts their mind to it (and with a little help from science) they can accomplish anything - that includes attending the first in-person District 5160 Rotary conference in nearly 2 years!

With an adventure packed theme of Back to the Future, you'll enjoy the three things critical to a memorable experience:
Inspiration

. The lineup of speakers will leave you feeling motivated and ready to tackle anything (hint: One was featured in the Rotary Magazine January of 2021!)

Conversation

. Breakout sessions have been re-imagined into Conversations where you'll have the opportunity to listen, share and grow in fresh, new ways. Nature lover? Check. Project lover? Check

Check

. Plenty of Convos to choose from.

FUN!

Did we mention the conference is located in the beautiful Olympic Valley near lake Tahoe? Oh, and that we have MANY opportunities for fun to enjoy throughout the

weekend?:
<![if !supportLists]>· <![endif]>Hikes/Walks for Polio
<![if !supportLists]>· <![endif]>Family friendly "Rotary Olympics" activities, like Cornhole & Giant Jenga
<![if !supportLists]>· <![endif]>Golf Tournament
<![if !supportLists]>· <![endif]>Kids Pizza Party
<![if !supportLists]>· <![endif]>A 1950's themed Homecoming party (break out those poodle skirts and wingtips, folks)
<![if !supportLists]>· <![endif]>Gorgeous valley views
<![if !supportLists]>· <![endif]>Spectacular 4-star resort at 3-star prices
<![if !supportLists]>· <![endif]>Incredible food and even better company
<![if !supportLists]>· <![endif]>Fellowship!!!
Excited yet?  Register NOW for District 5160 Goes Back to the Future - District Conference October 29-31, 2021

Join us the last weekend in October (29-31) at the Resort at Squaw Creek! Fall is gorgeous in Olympic Valley, spirits will be high, the hotel is spectacular (limited rooms at a discount so book NOW) and Olympic-caliber FUN will be had.

Register by June 30th and you have the chance to win not one, not two, but THREE free registrations.

See you there!
Kathy
The Program-See the photos below.
----------------------------------------------------------------------------------------

The Rotary International web site is: www.rotary.org
District 5160 is: www.rotary5160.org
The Durham Rotary Club site is: www.durhamrotary.org
The Rowel Editor may be contacted at: pbprice1784@gmail.com
The deadline for the Rowel 6:30 am on Wednesdays.
The Editor's photographs published in the Rowel are available, upon request, in their original file size. Those published were substantially reduced in file size.