Rotary International Theme 2021-2022

THE ROWEL

Rotary Club of Durham


Rotary International President:

Holger Knaack

Rotary District 5160 Governor:

Mark Roberts

Durham Rotary President: Jen Liu

_____________

Editor: Phil Price

Publisher:  Jen Liu

August 10, 2021

  

The  2021 Harvest Festival scheduled for Sunday, September 19, 2021.

<![if !supportMisalignedColumns]>
<![endif]>
2021 Calendar for Durham Rotary

A
u
g
u
s
t

1
2
3
No Meeting
4
5
6
7
8
9
10
Meeting
TBA
Board Meeting at 5:00 PM
11
12
13
14
15
16
17
No Meeting
18
19
20
21
22
23
24
Meeting
TBA
25
26
27
28
29
30
31
Meeting
TBA

S
e
p
t
e
m
b
e
r

1
2
3
4
5
6
7
No Meeting
8
9
10
11
12
13
14
Meeting at Durham Park - Harvest Festival Planning
Board Meeting at 5:00 PM
15
16
17
18
Harvest Festival Setup at Durham Park
19
Harvest Festival at Durham Park
20
21
No Meeting
22
23
24
25
26
27
28
Meeting
Harvest Festival Debrief
29
30
| | |
| --- | --- |
| | It was a live meeting at the Butte Creek Country Club.  This week our new president finally appeared to conduct the meeting. |
FUTURE MEETINGS:
All meetings will be at the Butte Creek Country Club, at 6:00 pm, unless otherwise noted.
Aug 24th:  Program unknown
Aug 31st:  Program unknown
Sept 14th: @Durham Park – Harvest Festival Planning.  Board Meeting at 5:00pm
Sept 18th .  Harvest Festival Set up.
<![if !supportLineBreakNewLine]>
<![endif]>
Sept 19th. Harvest Festival
Sept 28th:  Harvest Festival Debrief.
The meeting was called to order, for the first time as president, by President Eric Hoiland at the Butte Creek Country Club.
Eric asked Jessica Thorpe to lead the pledge which she did.  Following that, he asked Jim Patterson to give the invocation, which he did.
Eric asked Larry Bradley to introduce guests at his table.  He introduced Celeste Cramer (our program for the night).
Ravi Saip got away with introducing Daryl Polk, arguing that he has missed so many meetings he must be a guest.
The next table had no visitors so Phil Price, Bruce Norlie, Mike Crump and Dave Jessen each contributed $1.
Jim Patterson introduced Sharon Patterson.
Volunteer of Year Award
President Eric then announce that the recipients of the 2020-2021 Volunteer of the Year Award and Rotarian of the Year Award had been selected.  He presented the Volunteer of the Year Award to Jessica Thorpe.
He reported that the recipient of the Rotarian of the Year Award was Steve Heithecker, however, he was not present to receive it.
Other Matters
Durham School District:  Member John Bohannon is having a  BBQ for all employees of the Durham School District on Monday, August 16th.   He is seeking donations to help with it.  We donated $500.  He is also seeking physical help in conducting the BBQ.
The Welcome to Durham sign.  The sign at the entrance to Durham is being replaced.  We have been asked whether we want to replace our sign on this sign.  It was agreed that as long as it is in good shape we will not replace it.  The existing one can be used on the new sign.  It will be checked out.
Harvest Festival Update- Larry Bradley reported the letters to sponsors have been prepared.  They were passed out to members with connections to particular sponsors.  So far sponsor response has been slow.  Each of us needs to work on the sponsors we know.
Larry also reported that we now have an agreement with the Durham Park and Recreation District for their employees to handle parking for us.
Multi Club Gathering.  There has been discussion between Paradise Rotary, Durham Rotary and the two Chico Rotary Clubs about a get together in October.  Also considered is including a fund raiser for the Greenville Rotary Club.
Next Club Meeting & Board Meeting
The next meeting will be on August 24th at the Butte Creek Country Club.  I have no information on the program for than night.
Jim Kirks Memorial Service
There will be a memorial service for Jim Kirks on August 28th at 2:00 pm in the Faith Lutheran Church in Chico.  The Church is located at 667 East 1st Avenue, Chico.  A luncheon is to follow.  There will be more information in later Rowel's.
The Rotary Foundation Donations
When every Rotarian gives every year, no challenge is too great for us to make a difference. The minimum gift to The Rotary Foundation is $25.00. An annual $100.00 gift is a sustaining member. Once your donations accumulate to $1,000 you become a Paul Harris Fellow.
It is possible to learn more about The Rotary Foundation on the Rotary web site.
Your gift can be made online or by sending Steve Plume a check made out to The Rotary Foundation to Durham Rotary, P.O. Box 283, Durham, California 95958.
Program
Kelly Lotti introduced Celeste Cramer, Development Director of Inspire School of Arts and Sciences, a charter high school located in Chico.  It is currently operating in temporary buildings behind Chico Senior High School, but has plans to build a high school on their own property.  They have 7 acres between Bruce Road and Notre Dame Boulevard.
First, before getting into what she was talking about I looked into what a charter school is, since I have never really understood it.  I found the following on a California Department of Education web site.   A charter school is a public school that may provide instruction in any combination of grades (kindergarten through grade twelve). Parents, teachers, or community members may initiate a charter petition, which is typically presented to and approved by a local school district governing board.  The specific goals and operating procedures for a charter school are detailed in the agreement (the charter) between the authorizing entity and the school's organizers. Charter status frees the school from many of the state statutes and regulations that apply to school districts. It is the intent of the California Legislature under state law that charter schools operate independently from the existing school district structure.
Anyway, she talked about the difference between the way they teach and traditional high schools.  Some of those differences include having majors, more electives, 80 minute classes, mixing science and art classes, such as an anatomy course with sculpturing body parts.
Primarily she was here to talk about fund raising to build their new high school building.  They have $1,000,000 from the Chico Unified School District, $2,678,848 from Measure K and $9,332,363 from Proposition 52/CTEFP State Funding.  They still need $6,633.017 from private sources.  They hope to start building next spring and move in next fall.

From District Governor Kathy Suvia
Dixie Fire-Greenville
To: All Rotarians in District 5160

As you are probably aware, the horrendous Dixie fire has ravaged nearly 500,000 acres in our neighboring Plumas, Butte, and Lassen counties and it's still going strong. The town of Greenville, located in District 5190, was essentially wiped out including the homes of two of the Greenville Rotarians. The District Governor from D5190 has asked me to share that they have set up a GoFundMe for the Rotary Club of Greenville. Sadly, this is the fourth major wildfire, although the most severe, to hit their district this summer.

Many of you have asked what you can do. I am so proud to share that the members of the Interact Club at Fall River High School in far Eastern Shasta County immediately acted where they saw a need and have created a local effort to collect personal items and gift cards to deliver to the students impacted by the Dixie Fire.

So, for now, we're asking that you consider a donation through the GoFundMe account to assist the Rotary Club of Greenville here: DONATE. Or, you can mail gift cards to the Interact Club of Fall River High School, 44215 Walnut Street, McArthur CA 96056.

Your gifts, in any amount, will be appreciated.

Thank you,
Kathy
District Governor 2021-22
Rotary International District 5160
530-859-1422
<![if !supportLineBreakNewLine]>
<![endif]>
To: All in Rotary District 5160

Great Scott! Dr. Emmett Brown aka "Doc" was right. When one puts their mind to it (and with a little help from science) they can accomplish anything - that includes attending the first in-person District 5160 Rotary conference in nearly 2 years!

With an adventure packed theme of Back to the Future, you'll enjoy the three things critical to a memorable experience:
Inspiration

. The lineup of speakers will leave you feeling motivated and ready to tackle anything (hint: One was featured in the Rotary Magazine January of 2021!)

Conversation

. Breakout sessions have been re-imagined into Conversations where you'll have the opportunity to listen, share and grow in fresh, new ways. Nature lover? Check. Project lover? Check

Check

. Plenty of Convos to choose from.

FUN!

Did we mention the conference is located in the beautiful Olympic Valley near lake Tahoe? Oh, and that we have MANY opportunities for fun to enjoy throughout the

weekend?:
<![if !supportLists]>· <![endif]>Hikes/Walks for Polio
<![if !supportLists]>· <![endif]>Family friendly "Rotary Olympics" activities, like Cornhole & Giant Jenga
<![if !supportLists]>· <![endif]>Golf Tournament
<![if !supportLists]>· <![endif]>Kids Pizza Party
<![if !supportLists]>· <![endif]>A 1950's themed Homecoming party (break out those poodle skirts and wingtips, folks)
<![if !supportLists]>· <![endif]>Gorgeous valley views
<![if !supportLists]>· <![endif]>Spectacular 4-star resort at 3-star prices
<![if !supportLists]>· <![endif]>Incredible food and even better company
<![if !supportLists]>· <![endif]>Fellowship!!!
Excited yet?  Register NOW for District 5160 Goes Back to the Future - District Conference October 29-31, 2021

Join us the last weekend in October (29-31) at the Resort at Squaw Creek! Fall is gorgeous in Olympic Valley, spirits will be high, the hotel is spectacular (limited rooms at a discount so book NOW) and Olympic-caliber FUN will be had.

See you there!
Kathy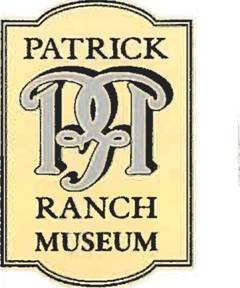 Below is information for a fund raiser for Patrick Ranch, which we support.  For further information contact myself or Steve Heithecker (we are both on the Board of Directors).  You must get tickets ahead of the event so we have an accurate count for preparing the dinner.
ANNUAL DRIVE-THRU DINNER
Wednesday, August 18 th
4:30 pm — 6:00 pm
<![if !vml]>
<![endif]>COMPLETE DINNER FOR 4 ONLY $45
Includes BBQ'd tri-tip, ranch rice pilaf, green salad with ranch dressing, bread and dessert.
Tickets available online at
www.patrickranchmuseum.org or in our Gift Shop
Proceeds from this event support Patrick Ranch Museum
10381 Midway, Durham Phone: 530-342-4359
Halfway between Chico and Durham
A FAR WESTHERITAGEASSOCIATION EVENT
Recognitions
Kelly Lotti missed a meeting and had a birthday.  She contributed $50.
Glenn Pulliam traveled to a swampy area, he said, to see his newest grandchild.  He also had his 40th anniversary.  He contributed $100 to become a Bell Ringer.
K. R. Robertson celebrated his 96th birthday.  He thought that being over 90 he should be fine free.  Sharon contributed $100 to the Durham Rotary Foundation on his behalf.
Ravi Saip was having a birthday on Saturday. 
Kristen Cargile had her 21st Anniversary.   She contributed $50.
Later Jim Patterson contributed $100 to the Harvest Festival.
Membership
When we have live meetings again, bring guests, who you think you can interest in becoming a member, to meetings.  Your dinner and your guest's dinner will be paid for by the Club.  In the meantime, please invite Durham business owners and/or managers to one of our Zoom meetings.  Actually, you can promote membership by having a guest sit with you during one of our Zoom meetings.  Also, bring a guest to one of our occasional social gatherings in the Durham Park.
Must Be Present to Win Drawing:
For the first time in a very long time a name was drawn for the Must Be Present to Win Drawing. The name drawn was Steve Plume and he was present to win.
Conclusion
Eric Hoiland then closed the meeting.
__________________________________________________________________________________
From Rotary International
---
Rotary 2022 International Convention to be held in Houston
The event will bring more than 20,000 participants from around the world and deliver $30 million in local economic impact
HOUSTON (July 22, 2021) – During a joint news conference held at George R. Brown Convention Center today, Rotary and Houston First Corporation representatives announced that more than 20,000 service-minded people from around the world will gather in Houston for Rotary's 113th annual international convention on June 4-8, 2022.
The coveted international event is returning to Houston for the third time, marking the 50th anniversary of the 1972 international convention. The Bayou City also hosted the 5th Rotary convention in 1914. The event is expected to deliver $30 million in economic impact for the city's hotels, restaurants, retailers and attractions.
"As a global membership organization that brings people from all continents and cultures together to share, learn and take action to bring positive and lasting change to communities around the world, we are thrilled that our first in-person international convention since 2019 will take place in Houston," said Rotary's International President Shekhar Mehta. "And for the first time ever, our annual event will be open to members of the public who want to connect, learn and be a part of our work to grow and change lives."
Rotary's 2022 international convention will transform the George R. Brown Convention Center into an energized hub and cultural mosaic as the organization's global network of volunteers gather to share information about all the ways they are taking action to address issues in their communities, to learn from notable experts, gain inspiration from world-class speakers, and connect with lifelong friends shaped through service.
Previous convention speakers include philanthropist Bill Gates; actor and philanthropist Ashton Kutcher; Prime Minister Justin Trudeau; actor, producer, host, entrepreneur, WWE Superstar and Rotary polio ambassador, John Cena; renowned primatologist Jane Goodall; and former United States Ambassador to the United Nations, Andrew Young.
Organized by Rotary International in conjunction with the Houston Host Organization Committee of local Rotary members, registrants of the convention will also experience Houston's hospitality with visits to local destinations like Space Center Houston, Kemah Boardwalk and one of Houston's premiere shopping destinations, The Galleria. Click here to register for Rotary's International Convention.
"Houston and Houston First Corporation are thrilled to host Rotary's International Convention next summer," said Jorge Franz, Senior Vice President Tourism and Industry Relations at Houston First Corporation & Greater Houston Convention & Visitors Bureau's president. "We look forward to welcoming the thousands of awesome Rotary members who through their volunteerism and commitment to problem-solving make our communities better from continent to continent. This global exposure to 1.2 million Rotarians worldwide will further elevate Houston as a travel destination, and the anticipated $30 million economic impact from the convention will be a financial shot in the arm for Houston hotels, restaurants, retailers, attractions and many more."
Houston Host Organization Committee chair, Rhonda Kennedy, representing 62 Houston-area clubs and its 2,400 members, said, "as a proud member of the Rotary Club of Sweeny, I am excited not only to welcome our fellow members from around the world to our beloved city, but also to show how Houston-area clubs are taking action to make the world a better place at home and abroad."
With the safety and wellbeing of participants and the wider community a top priority, Rotary's previous two conventions were held virtually due to the global pandemic. Speaking during the press conference, John Smarge, chair of Rotary's International Convention Committee, said, "this convention will also have a virtual component to make the event accessible to all members. And as we continue our planning, we will work closely with global and national health authorities to ensure that our in-person event follows the most current health and safety guidelines."
About Rotary: Rotary brings together a global network of volunteer leaders dedicated to tackling the world's most pressing humanitarian challenges. Rotary connects 1.2 million members of more than 36,000 Rotary clubs in over 200 countries and geographical areas. Their work improves lives at both the local and international levels, from helping those in need in their own communities to working toward a polio-free world.For more information, visit Rotary.org
###
CONTACT: Ania Czarnecka: (713) 351-9165, aczarnecka@wardcc.com
---
The Rotary International web site is: www.rotary.org
District 5160 is: www.rotary5160.org
The Durham Rotary Club site is: www.durhamrotary.org
The Rowel Editor may be contacted at: pbprice1784@gmail.com
The deadline for the Rowel 6:30 am on Wednesdays.
The Editor's photographs published in the Rowel are available, upon request, in their original file size. Those published were substantially reduced in file size.